Will Trump Be President for Eight Years? JP Morgan CEO Says Don't Bet on It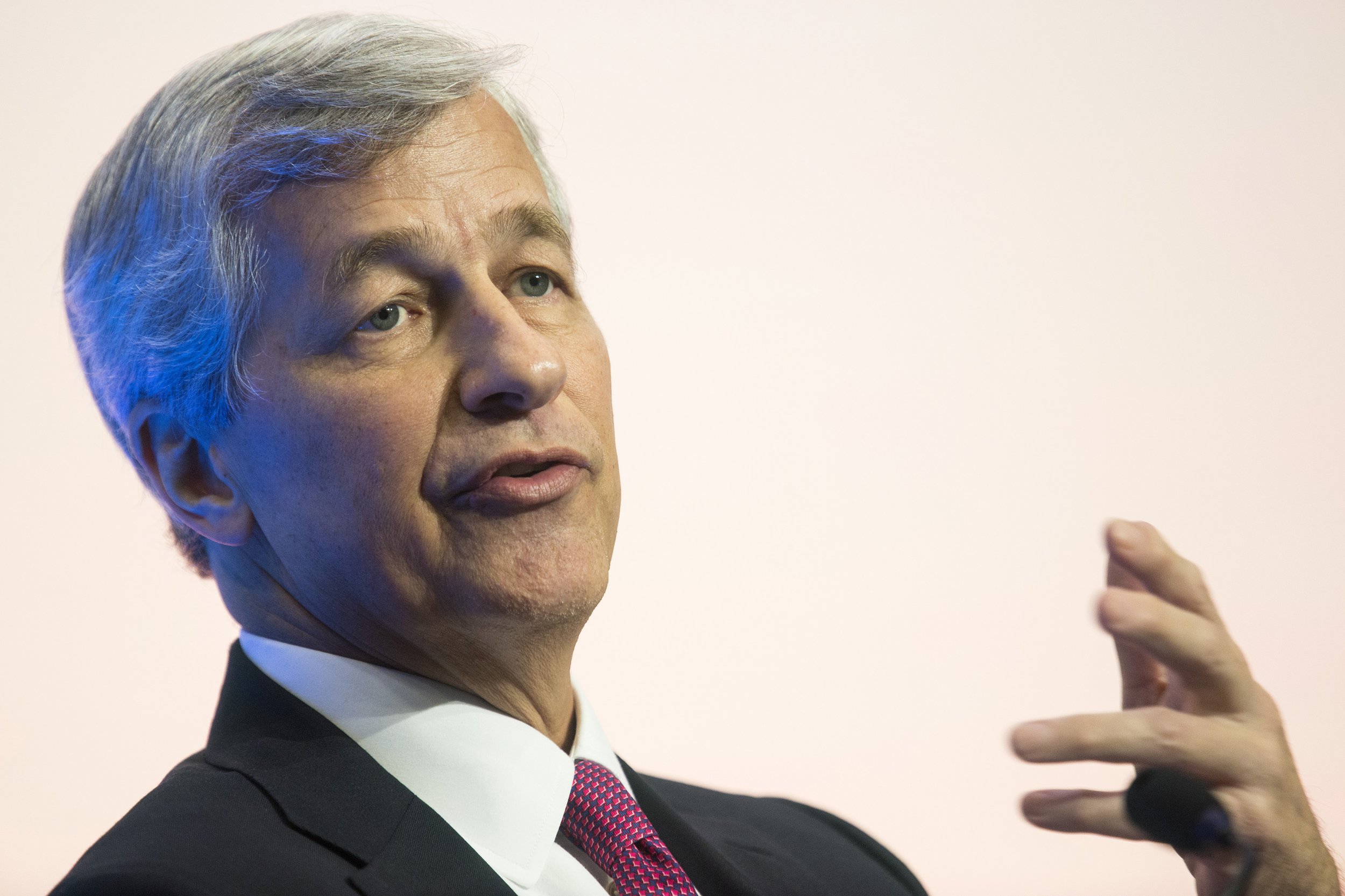 The chief executive of one of the nation's largest banks said President Donald Trump likely won't serve a second term. Jamie Dimon, CEO of JPMorgan Chase, said Wednesday the U.S. will likely see a new president in 2021.
"If I had to bet, I'd bet three and half," he said during a luncheon hosted by The Economic Club of Chicago when asked how many years Trump would serve. "The Democrats have to come up with a reasonable candidate. If they have a complete leftist candidate, Trump will win again."
Dimon, who has said he is "barely" a Democrat, is a frequent fixture in Washington, D.C., to advocate for various business and economic issues. He said Wednesday during the hour-long discussion that Democrats must back "pro-free enterprise" policies to win over voters, Bloomberg reported.
"We need a competitive tax system in a competitive word," he said. "Had we had the right system seven years ago, trillions of dollars would have been retained" in the U.S.
Dimon, 61, suggested Trump has shaken U.S. policy with his brash rhetoric. Trump has been critical of Mexico and China, and threatened military action against North Korea. "We should never be rude to a neighbor like Mexico," he said.
Dimon has previously been critical of the president. In August, he said Trump should have taken a stronger stance against a KKK rally in Virginia. "I strongly disagree with President Trump's reaction to the events that took place in Charlottesville over the past several days. Racism, intolerance and violence are always wrong." Dimon wrote at the time to employees. "It is a leader's role, in business or government, to bring people together, not tear them apart."
Trump has marked few victories since taking office in January while battling accusations of political ineptitude and possible collusion with Russia. He ended his first six months in office earlier this year as the least popular first-year president in modern history. His approval rating has rarely climbed above 40 percent.
"Trump's early-term unpopularity is unusual. In the decades since World War II, the average first-term president before Trump had an approval rating of 62 percent on his 175th day in office, 23 percentage points higher than Trump's," FiveThirtyEight wrote in July.
JPMorgan is the biggest bank in the U.S. by assets.