Trump Has Not Called Putin to Congratulate Him and Is Not Planning to, Says White House
Russian President Vladimir Putin should not expect congratulations from the White House for winning another election in a result that Washington has dismissed as "unsurprising."
In the absence of dynamic and well known opponents, Putin swept to victory on Sunday to claim another six-year term that could keep him in power for longer than any leader of Russia since Soviet autocrat Joseph Stalin. Although international observers panned the vote, concluding it "lacked real competition," the Kremlin and its state-run media have focused on highlighting calls from foreign, particularly Western leaders, in the election's aftermath.
Related: As Putin celebrates victory, ballot-stuffing videos are going viral in Russia
French President Emmanuel Macron and German Chancellor Angela Merkel made customary calls to Putin but voiced their grievances with the Kremlin's current domestic and foreign policies. President Donald Trump has not called and has no plans to do so at present, White House spokesman Hogan Gidley told journalists Monday.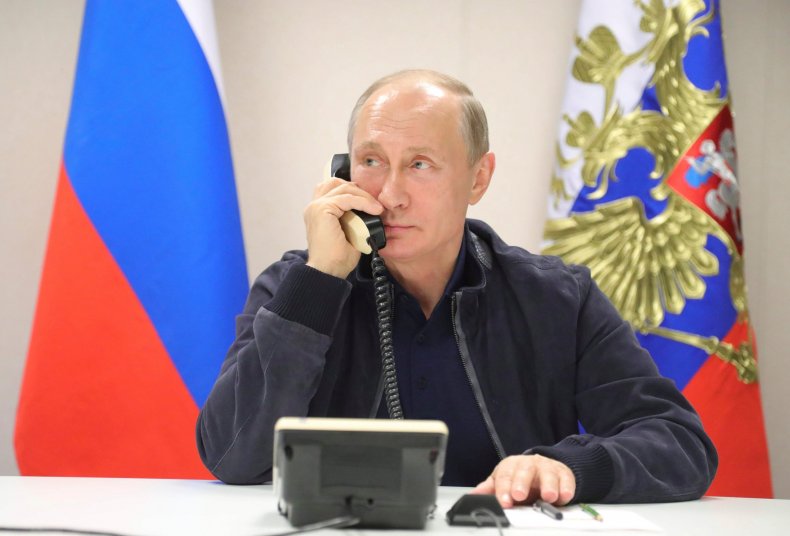 Speaking to reporters on Air Force One, flying the president to New Hampshire, Gidley stopped short of expressing any congratulations from Washington.
"We're not surprised by the outcome," he said, when asked about the fairness of the election, public broadcaster Voice of America reported.
"We will work to cultivate the relationship with Russia and we will impose costs when Russia threatens our interests, but we will also look for places to work together when it serves our interests," Gidley added.
Trump's predecessor President Barack Obama called Putin after his last election win in 2012. However, this came before a series of political clashes between Moscow and Washington that soured the relationship to levels not seen since the end of the Cold War.
Putin's new term begins amid unprecedented levels of friction in post-Soviet times with not only the United States but Western governments across the spectrum. Over the past six years, Putin's decision to annex Crimea from Ukraine in 2014 and mobilize a separatist insurgency in the east of the country has dramatically eroded his relationship with EU and NATO countries. Russia's backing for Syrian President Bashar al-Assad, and the scandal around meddling in the U.S. election, has further damaged its ties with international actors.
After his victory Sunday, Putin struck a conciliatory tone in his celebratory remarks where he insisted that the priority for his new term would be economic growth and improving domestic conditions ahead of defense and security spending. He has also spoken about the need to avoid another arms race, despite using his pre-election address to showcase new Russian arms.
"We will do everything to resolve all the differences with our partners using political and diplomatic channels," Putin said Monday. The Kremlin has given no indication whether Putin plans to undertake any actions that will reverse the course of his last term's policies.