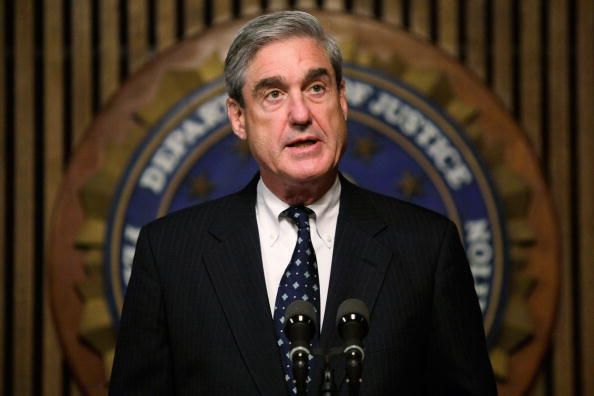 After President Donald Trump's former national security advisor, Michael Flynn, admitted to lying to the FBI on Friday, special counsel Robert Mueller has been under the spotlight.
Senator Richard Blumenthal warned on Friday during on a segment of MSNBC's All In With Chris Hayes, that Congress must protect special counsel Mueller from being fired by Trump.
"We proposed legislation that would stop [Trump] from firing the special counsel, and it would shield the special counsel from any sort of political interference, which now seems increasingly threatening," Blumenthal said.
Blumenthal also doesn't want to risk another "Saturday Night Massacre," which occurred in 1973 when then-President Richard Nixon fired the special prosecutor in charge of the Watergate investigation. The outcome caused the resignation of the attorney general and deputy attorney general.
"It is a shattering moment for the Trump presidency," Blumenthal said. "Comparing it to Watergate - there's a real danger of another Saturday Night Massacre."
Blumenthal said the Senate should "send a signal" and pass a bill that would protect Mueller to ensure Trump is "discouraged or deterred from endangering our democracy."
But, the White House has repeatedly denied that Trump is going to fire Mueller.
Flynn pleaded guilty to lying to FBI agents about his contacts with Russian officials. Part of his plea deal requires Flynn to fully cooperate with Mueller's investigation into the ties between Russia and Trump's 2016 presidential campaign. He will also reportedly testify against members of the Trump family and White House officials.
This is the first person to hold a formal position in the Trump administration to be charged in the probe.
Mueller and his team filed its first charges in its investigation just over a month ago. The special counsel's office announced indictments against Paul Manafort, Trump's former campaign chairman, and Rick Gates, who was also involved in the Trump campaign on October 30. Both Manafort and Gates plead not guilty.
George Papadopoulos, a former foreign policy adviser to the Trump campaign, was also charged with lying to federal agents, like Flynn. Papadopoulos pleaded guilty.
In May, Trump fired the former FBI director, James Comey, for leading the official investigation into whether Trumps' advisers colluded with the Russian government during the 2016 election.