Will Donald Trump Go to Russia? The President Is Just Waiting for Vladimir Putin's Invite
President Donald Trump would be open to visiting his Russian counterpart in Moscow if invited, the White House said.
White House press secretary Sarah Huckabee Sanders released a statement Friday in response to earlier remarks by Russian President Vladimir Putin, who said he was prepared to host Trump in the Russian capital. The two men had previously agreed to follow up their first-ever bilateral summit last week in Helsinki.
Sanders said that Trump would be willing to head to Moscow for the second round of direct talks and eventually host Putin in Washington.
"President Trump looks forward to having President Putin to Washington after the first of the year, and he is open to visiting Moscow upon receiving a formal invitation," Sanders said in a statement, according to CNBC.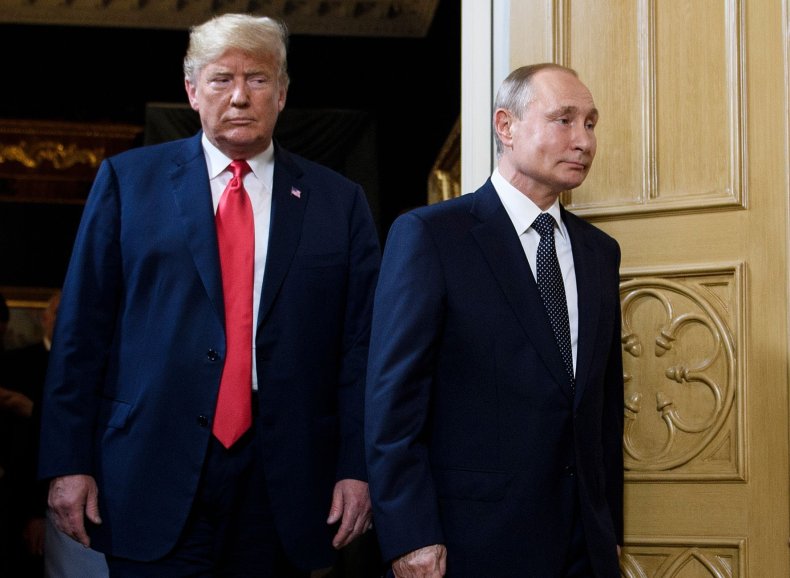 After Trump and Putin's two-hour, closed-door session in Helsinki, the two leaders emerged vowing to repair the broken ties between their nations. Trump was hit with a wave of domestic criticism, however, for apparently dismissing U.S. intelligence agency reports that concluded Russia had interfered in the 2016 presidential election—comments he later tried to walk back.
Days later, however, Trump reaffirmed his desire to work with Putin, and Sanders announced that the president had invited the Russian leader to Washington this fall for a follow-up to their meeting in Finland. The news reportedly took both U.S. and Russian officials by surprise—but was well-received by leaders abroad, including German Chancellor Angela Merkel. Amid an ongoing bipartisan backlash at home, however, National Security Adviser John Bolton said Wednesday that the fall meeting would be postponed.
"The President believes that the next bilateral meeting with President Putin should take place after the Russia witch hunt is over, so we've agreed that it will be after the first of the year," Bolton said in a statement, according to The Associated Press. Trump, his officials and Russian officials have used the term "witch hunt" to refer to a perceived fixation among their rivals on exposing alleged instances of Russian wrongdoing, including election interference.
Speaking at the BRICS summit in South Africa, Putin continued to praise Trump's efforts to mend U.S.-Russia relations, which both leaders have said were vital for tackling international affairs and securing global stability. He did not comment specifically on his delayed invite to Washington, but took the opportunity to present the idea of Trump first coming to Russia.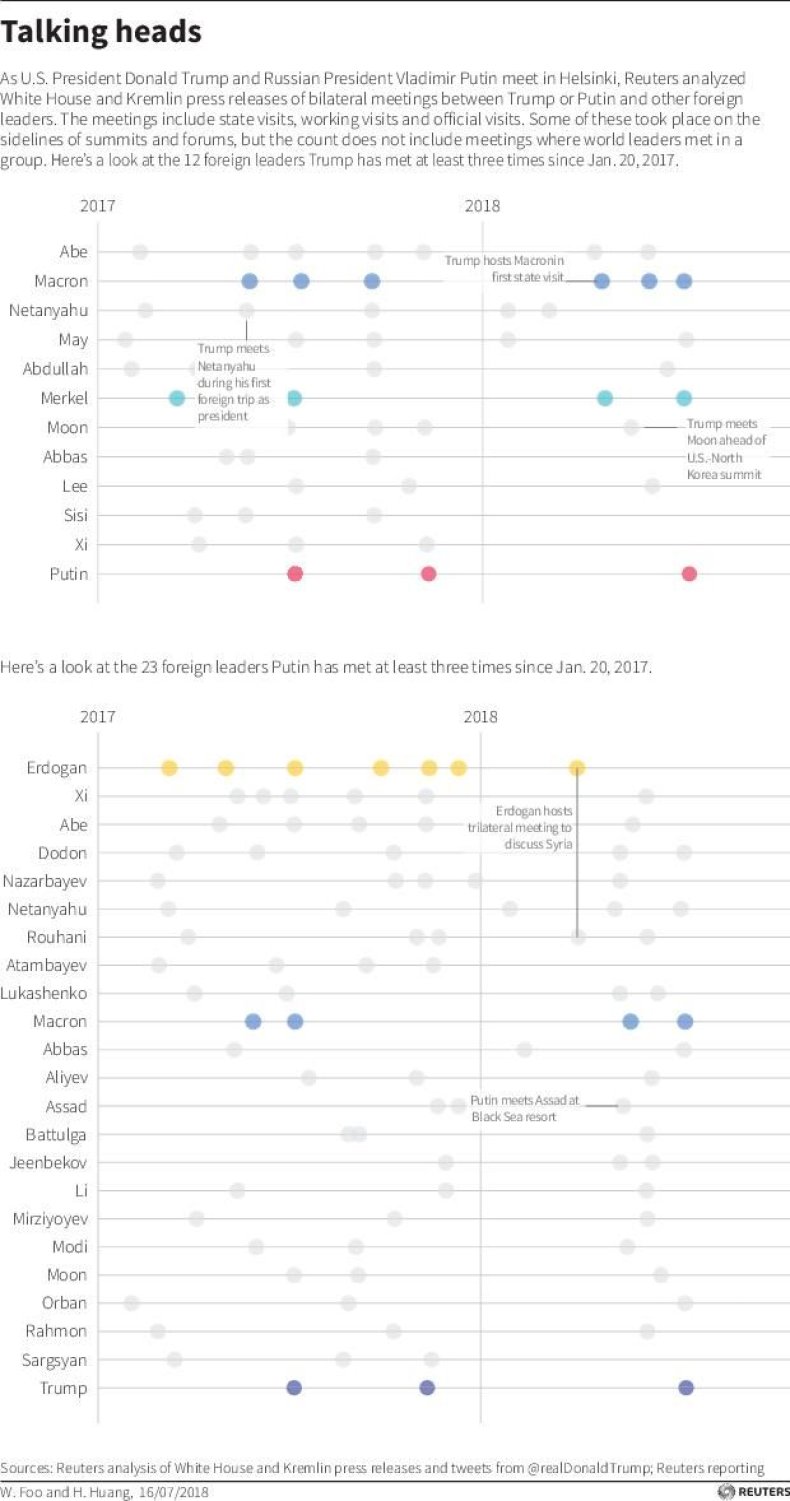 "A big plus of President Trump is the fact that he strives to fulfill his promises, specifically to voters—the American people," Putin said on Friday, according to Russia's state-run RIA Novosti. "As far as a meeting is concerned, I understand perfectly well what President Trump said. He has the desire to hold more meetings. I am also ready for that," Putin announced. "We are ready to invite President Trump to Moscow. He has such an invitation, by the way. I have spoken to him about it."
Trump has been to Moscow for business and Putin has visited previous administrations in Washington. Reports have previously surfaced regarding invitations from Trump to Putin, but no official, public overtures have been made from either side.