Will Trump's Iran Sanctions Raise Oil Prices? Russia and Saudi Arabia 'Quietly' Increase Production to Fill Demand
As oil prices have risen under White House pressure on foreign nations to curb Iran's oil exports, Russia and Saudi Arabia have "quietly" responded by increasing production to keep prices low.
The world's top two oil producers struck a deal to raise output starting last month and continuing through December, Reuters reported Thursday. The news comes as the benchmark Brent crude price increased to $85 per barrel, up 27 percent over the same time last year. With the implementation of U.S. sanctions in August and a second round taking effect next month, analysts have raised concerns that prices could rise even further without other producers stepping in to fill the gap.
According to a Reuters source, energy ministers from Riyadh and Moscow "agreed to add barrels to the market quietly with a view not to look like they are acting on [President Donald] Trump's order to pump more." Another source confirmed that the Saudi minister told the U.S. the kingdom would increase supply if customers request more.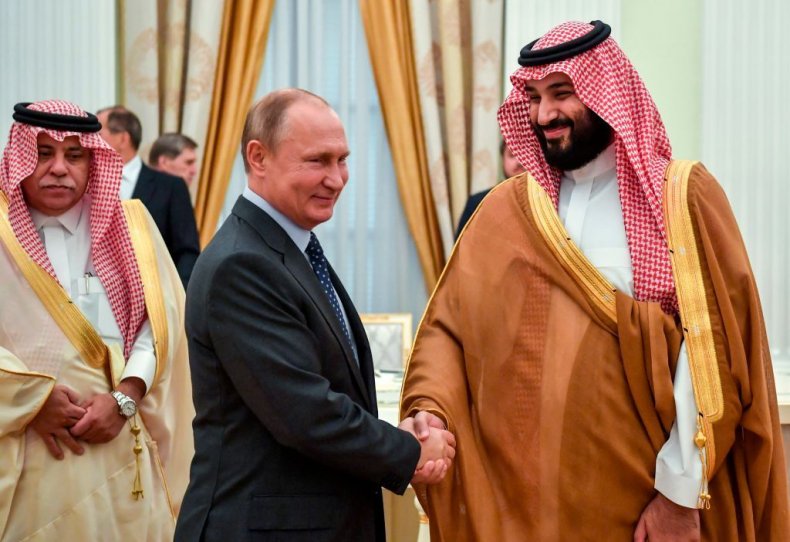 Last month, Russia already broke its post-Soviet era record for oil output, according to Bloomberg. The country increased its production by nearly 150,000 barrels per day over the previous month, reaching nearly 11.3 million barrels of oil and condensate a day.
"I would expect Russia's oil production will hover at around 11.4 million to 11.6 million bpd until the end of 2018 and may increase further to 11.8 million bpd later on in 2019," a source from a major Russian oil company told Reuters.
Since summer, Trump has been pushing allies and trading partners to cut imports of Iranian oil, while also urging OPEC members to fill the gap.
"Hope OPEC will increase output substantially. Need to keep prices down!" Trump tweeted in June, ahead of sanctions taking effect. Last month, the president reiterated his calls, tweeting "the Opec monopoly must get prices down now!"
Saudi Energy Minister Khalid al-Falih confirmed publicly last month that the kingdom's production was "below 10 million barrels a day for the first five months of the year; in October we're producing about 10.7 million," according to Radio Free Europe. He said that he expected supplies in November to be even higher, and pointed out that the United Arab Emirates and Iraq had also increased production.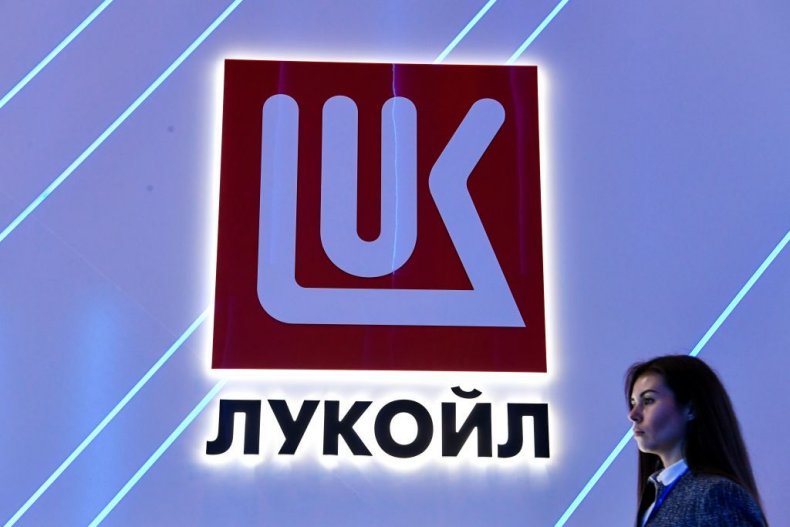 Tehran has responded with criticism, arguing that Moscow and Riyadh have broken their agreements with OPEC. It also has insisted that the increase won't be enough to make up for the deficit of removing Iranian oil from the international market. The Islamic Republic produces around 3.8 million barrels per day on average.
As of now, oil prices are the highest they've been in nearly four years. Analysts believe the prices will continue to increase before lowering.
"Prices will probably rise further into overshoot territory. Once we see $90, I would expect decisive supply reaction," Commerzbank strategist Carsten Fritsch told Reuters. "Major economies won't let oil prices rise to triple digits and harm economic growth."