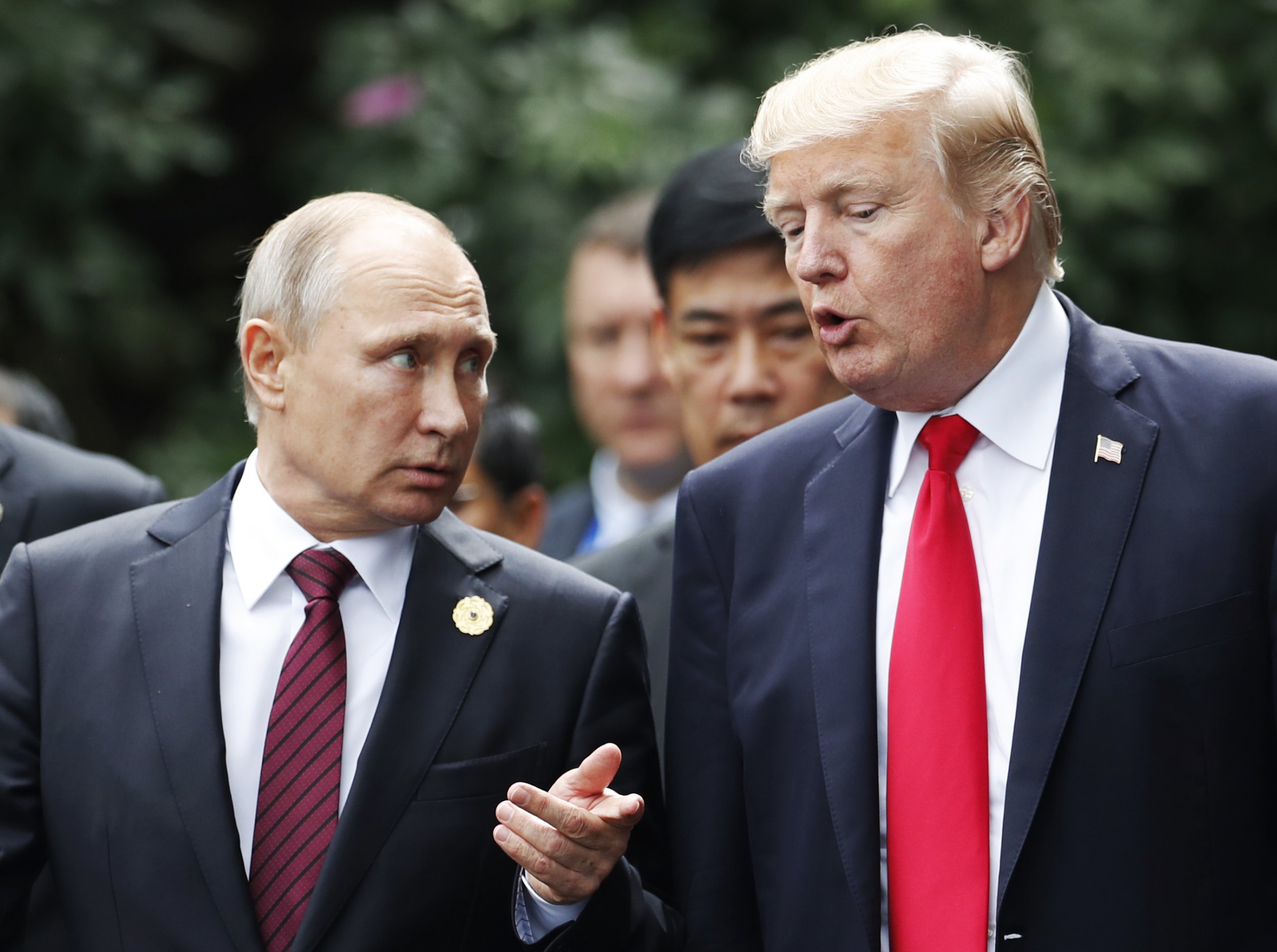 The Trump administration has scheduled talks to be held later this month between the head of U.S. forces in Europe and a top Russian military commander—the first such meetings to take place since they were banned under former President Barack Obama in 2013.
The upcoming meeting, between Army General Curtis Scaparrotti—who acts as both U.S. European commander and Supreme Allied Commander Europe for Western military alliance NATO—and General of the Army Valery Gerasimov, who serves as chief of the Russian armed forces' general staff and deputy defense minister, and other top officials, reportedly may take place about a year after Trump entered office and promised better relations between the world's two leading military powers. The Republican leader's pledge was overshadowed by accusations that his campaign colluded with Moscow to secure the 2016 election, but the latest bilateral effort could signal an oft-delayed reset in relations between the U.S. and Russia.
Related: Russian Military Celebrates 'Victory' Over U.S. and West in Syria
"This is all part of the normal course of diplomacy, and it should come as no surprise to anyone that there are many issues that we need to discuss with the Russians," State Department spokeswoman Heather Nauert told BuzzFeed News on Sunday.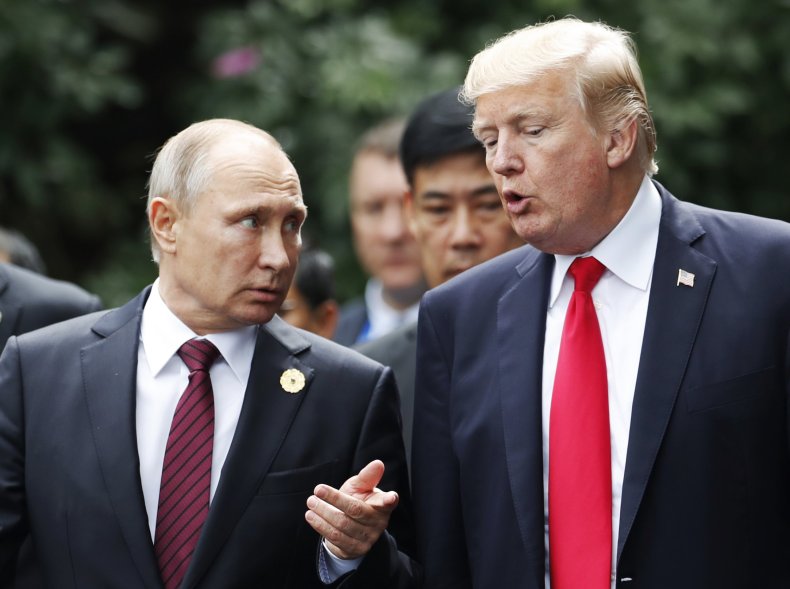 The U.S. and Russia's volatile relations in the 21st century took a historic dive amid a 2013 political crisis in Ukraine. At the time, Obama responded to Russia's support for the pro-Kremlin Ukrainian President Viktor Yanukovych by cutting dialogue between the U.S.'s top NATO commander and Russian military leadership. Shortly after Yanukovych fell to a pro-West revolution in early 2014, Moscow seized the Crimean Peninsula. An arms race ensued as both NATO and Russian forces mobilized across their respective borders in Europe, deploying troops, vehicles and various weaponry in magnitudes not seen since the Cold War.
As transatlantic tensions played out in Europe, Trump positioned himself as a political ally of Russian President Vladimir Putin. He criticized Obama's hard-line stance against his Russian counterpart, arguing that the two should work together to defeat the Islamic State militant group in Syria, and blasting the amount of money the U.S. invested in NATO.
Defying widespread expectations, Trump won the presidency in November 2016. But his victory was marred by an investigation into his alleged ties to the Russian government, which has been charged by the U.S. with hacking into Democratic Party servers to release information that would damage former Secretary of State Hillary Clinton's chances of being elected. As U.S. efforts to discover solid evidence of Trump's links to Russia intensified, Trump split with Putin on major issues, including the war in Syria and U.S. support for NATO.
Congress also took measures to censure Russia, continuing Obama-era tit-for-tat tactics targeting Moscow's diplomats in the U.S. and rolling out sanctions against Russian individuals and entities. Reacting to this, Trump warned in August that U.S.-Russia relations had sunk to an "all-time and very dangerous low."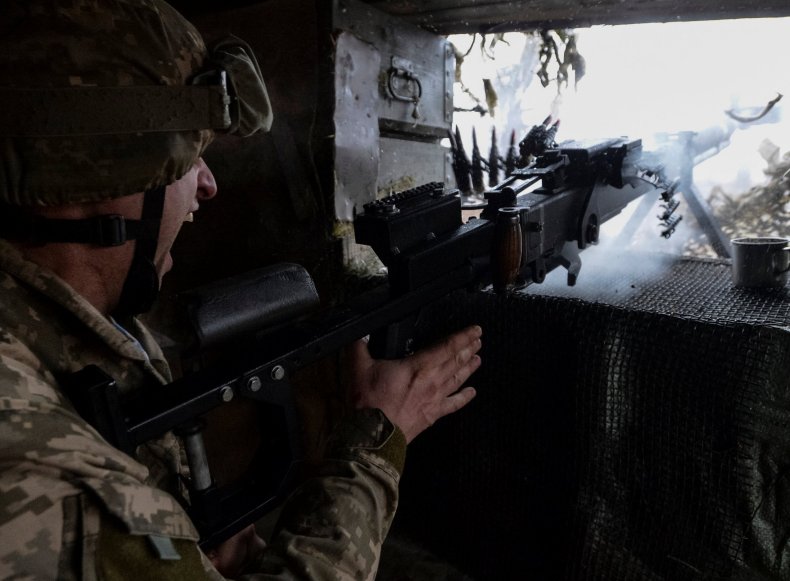 Trump prompted a negative reaction from Moscow when he targeted an increasingly close Russia and China in his "America First" national security strategy, announced last month. Putin spokesman Dmitry Peskov criticized "the imperial nature" of the strategy, which he said showed an "unwillingness to abandon the unipolar world idea and accept a multipolar world." Trump has also found difficulty securing support among his European allies who have distanced themselves from some of his more controversial decisions, including abandoning the Paris Climate Agreement, decertifying a landmark nuclear deal with Iran and declaring Jerusalem the capital of Israel.
While the Russia-backed campaign's dominance over a U.S.-led coalition in Syria has cooled the spat between the two foreign forces in the war-torn country, the Trump administration's $41.5 million arms sale to Ukrainian forces battling pro-Russia separatists in the country's east has reignited friction in Europe. The U.S. and Russia have continually accused the other of violating the 1987 Intermediate-Range Nuclear Forces Treaty. Both issues would reportedly be subjects of the upcoming talks.