Will Trump Reverse Obama's Cuba Policies That Congress Supports?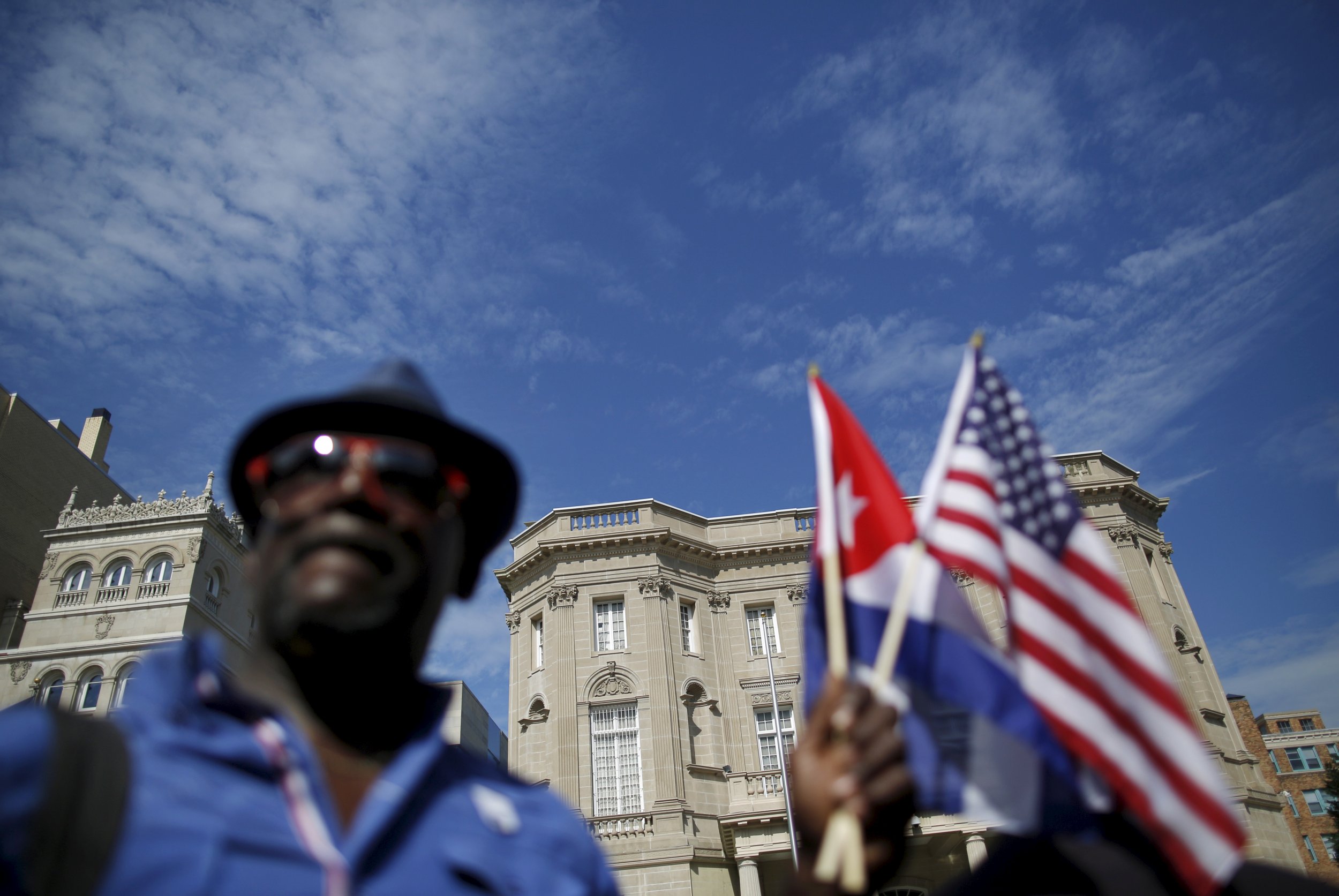 As President Donald Trump's administration continues to review the U.S. policy toward Cuba, it remains to be seen whether he will roll back yet another of his predecessor's signature achievements while Congress shows interest in strengthening it. So far into his presidency, Trump has cut back Obama-era policies on, among other things, climate change regulations and gun restrictions.
Related: U.S. and Cuba restore diplomatic relations
On the campaign trail, candidate Trump threatened to reverse the normalization of the two countries, which Obama first started in 2014. Meanwhile, a bipartisan group of legislators on Thursday reintroduced legislation to repeal all restrictions on travel to Cuba. The 2015 measure, known as the Freedom to Travel to Cuba Act, has since gained more co-sponsors in a sign of growing support for a new relationship between the two countries.
Trump has already followed through with some of his campaign promises to his supporters. In March, his administration approved the permit needed to proceed with construction of the Canada-to-U.S. Keystone XL pipeline. Obama had rejected the pipeline, saying it would lead to an increase in greenhouse gas emissions and do nothing to reduce fuel prices for U.S. motorists. A month earlier, Trump repealed an Obama administration gun regulation that prevented certain individuals with mental health conditions from buying firearms, and his secretary of the interior revoked a ban on lead-based ammunition and fishing tackle, which the Obama White House had said would protect animals and fish from poisoning. Trump's administration also has announced plans to roll back education and health initiatives created and championed by former first lady Michelle Obama, and the House has passed a health care bill designed to repeal Obama's signature Affordable Care Act.
Dozens of U.S. travel companies and organizations are urging Trump not to roll back expanded American travel to Cuba. During the last two years of his presidency, Obama worked toward ending more than five decades of Cold War-era hostility between the two countries. U.S. officials, for example, removed Cuba from the list of state sponsors of terrorism and loosened restrictions barring U.S. citizens from traveling there. The easing of travel and trade restrictions began at the beginning of 2015, when a handful of companies were licensed to charter flights between the countries. Soon after, Obama approved ferry service from Florida to Cuba, and diplomats later reopened embassies in their capital cities.
Tourism, however, was still not officially allowed under Obama.
But critics, including former Republican 2016 president candidate and Florida Senator Marco Rubio, argue that Cuba first should move toward democracy before the U.S. ends its isolation. Rubio's home state is known for its close ties to the Cuban exile community.
In 1961, President Dwight Eisenhower withdrew diplomatic recognition of the island nation in response to Cuban demands that U.S. Embassy staff be reduced. For 54 years, the United States enforced a strict trade embargo against Cuba. But Obama last week said it is time for residents of both countries to embrace change.