Will Trump Run in 2020? Nearly 30 Percent of Republicans Don't Think So, Poll Finds
A sizable number of Republicans think President Donald Trump might not run for reelection in 2020, according to a poll released this week by YouGov.
YouGov asked respondents how likely it was that "Donald Trump will not run for reelection in 2020." Twenty-eight percent of Republicans thought it was either very likely (12 percent) or somewhat likely (16 percent). Twenty-nine percent of respondents overall thought it was likely (12 percent "very," 17 percent "somewhat") that Trump wouldn't run again. And, perhaps predictably, 37 percent of Democrats thought it was either very likely or somewhat likely that Trump would pass on running in 2020.
Overall, however, respondents thought Trump would give it another go in 2020. Forty-seven percent thought it was unlikely Trump would skip out on a reelection campaign in 2020.
The YouGov poll surveyed 1,500 U.S. adults from May 20 to May 22. It had a margin of error of plus or minus 3 percentage points.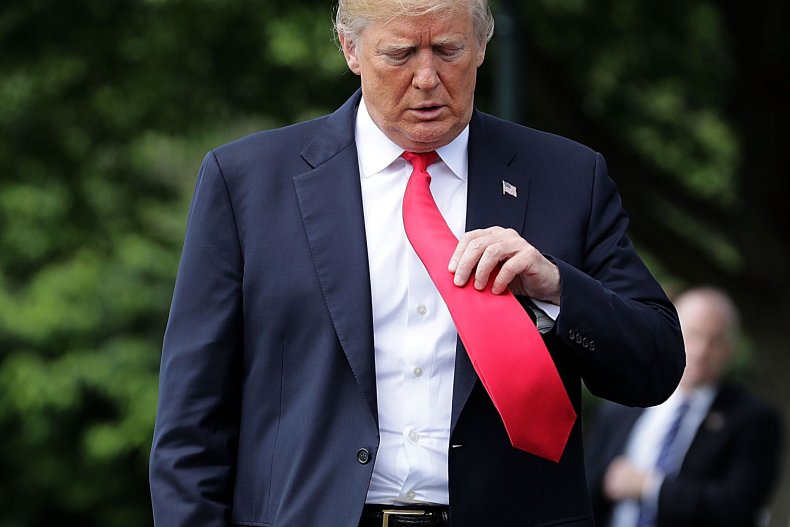 It's worth noting that most signs have seemed to point toward Trump running again come 2020. In February, digital strategist Brad Parscale was named campaign manager for Trump's reelection effort.
"Brad was essential in bringing a disciplined technology and data-driven approach to how the 2016 campaign was run," senior White House official Jared Kushner said at the time, according to NPR. "His leadership and expertise will be help build a best-in-class campaign."
However, former congressman turned morning-show talking head Joe Scarborough hypothesized that President Trump would not opt to run again. Citing the ongoing investigation into Trump's ties with Russia, Scarborough said last month that Trump was wounded politically.
"It's becoming clear that Trump will not be running for president in 2020," Scarborough wrote in The Washington Post.
Should he choose to run, recent polling has suggested Trump could be in for a tough presidential race. A new poll from Morning Consult/Politico found that just 36 percent of voters would choose Trump over a generic Democratic candidate. The hypothetical Democratic candidate garnered 44 percent support from the poll's respondents.