Will Trump Tie Biden's Hands with Troop Withdrawals from Afghanistan and Iraq?
Experts were divided and uncertain in response to a report suggesting President Donald Trump was on the verge of ordering the withdrawal of thousands of U.S. troops from Afghanistan and Iraq, in what would be the latest step toward fulfilling his campaign promise of ending the United States' involvement in long-running conflicts abroad.
The report, published Monday by CNN, cited two unnamed U.S. officials who said the Pentagon had issued a notification as Trump prepared the formal order to adjust troops levels in Afghanistan and Iraq from 4,500 and 3,000, respectively, to 2,500 each by January 15. The president is set to leave office just five days later, though he continues to dispute the projected victory of his rival, former Vice President Joe Biden, in the election earlier this month.
Neither the White House nor the Pentagon has issued any formal statement regarding the reported decision, nor did they immediately respond to a request from Newsweek for comment.
Afghanistan and Iraq also did not immediately issue reactions, nor were their embassies available for comment at the time of publication.
The report comes just three days after Trump's newly appointed Pentagon chief, Acting Defense Secretary Christopher Miller, issued a memo signaling his support for Trump's stated goal of bringing to a conclusion the "endless wars" launched in the region by his predecessors.
"Indeed, this fight has been long, our sacrifices have been enormous. and many are weary of war— I'm one of them— but this is the critical phase in which we transition our efforts from a leadership to supporting role," Miller wrote.
Without mentioning the word, he called for peace.
"We are not a people of perpetual war," he wrote. "It is the antithesis of everything for which we stand and for which our ancestors fought. All wars must end. "
Miller noted that the conflict has yet to come to an end, but hinted at impending movement toward drawing a curtain on the two missions.
"Ending wars requires compromise and partnership," Miller added. "We met the challenge; we gave it our all. Now, it's time to come home."
Adam L. Silverman, who served as the U.S. Army's senior cultural adviser from 2010-2014, ran pre-deployment preparation courses and provided analytical support for U.S. personnel deployed in Afghanistan between 2009 and 2014, took issue with Miller's remarks.
"The attempts by the Acting SecDef to justify this, per his memo this weekend, that the U.S. is a society that seeks peace, not war, is simply factually inaccurate," Silverman told Newsweek. "The U.S. is 244 years old. The U.S. has been involved in wars or at war in 235 of those 244 years. I counted it up for Memorial Day 2019. And this isn't even counting the various rebellions and revolts within the U.S. and its territories over the past 244 years."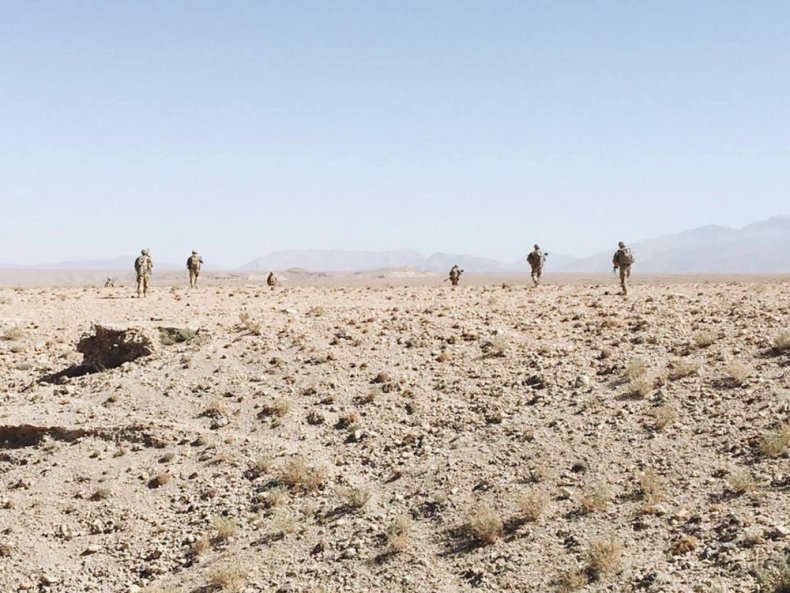 He saw the move as a recipe for fueling civil unrest in Afghanistan.
"It might be a good idea to have a policy discussion on whether war should be America's real national pastime, but that's not what this is,'' Silverman told Newsweek. "What this is is America's current political geography—the elected and appointed people in charge of our political and national security institutions—preparing to run head-first into Afghanistan's human geography: Its people, places, and things and how they interact."
He said categorically that the consequences of withdrawal would be catastrophic, including revitalizing the Taliban and empowering China in the region.
"Afghanistan's government, military, and law enforcement are unable to survive without our and our coalition partner's support," Silverman said, "which leads to the Taliban moving to capitalize on the opportunity that will be created, leading to a potential civil war, more widespread insurgency, or both, that leads to an increase in regional instability creating new challenges and threats for the U.S., its regional partners and allies, and now opportunities for our peer competitors like China."
In addition to China, he pointed to other international actors who seek greater involvement, including Russia and South Asian rivals India and Pakistan.
Rather than coming through with a political promise based on the phased agreement reached in March with the Taliban, Silverman saw this move as Trump acting on his own.
"What this appears to be, especially given the reporting indicating that the president is trying to do this, do it quickly, and do it so that an incoming Biden administration cannot undo it, is an attempt to lock the U.S. into a course of action that may not be strategically sound or advance any specific U.S. interests or policies," he told Newsweek, "but personally pleases the president because it achieves one of his personal preferences that the U.S. shouldn't have military personnel deployed forward in Afghanistan."
Naveed Shah, a veteran of the Iraq War who handles government affairs at the Common Defense political action committee, also predicted misfortune as a result of the drawdown.
"The timing of this drawdown during this lame duck session is in line with President Trump's entire administration— aside from the lack of accountability, the cruelty is the point," Shah told Newsweek.
He saw Trump's decision-making over the past four years as contributing to a decline in the standing of the United States in the international community, and tied the reported drawdown to a trend of errors, even if the wars were unpopular at home.
"I'm all for ending the forever wars, but in a way which ensures peace and security for the future of those nations as well as ours, not a last minute cut-and-run," Shah said. "President Trump is treating this like another bankrupt casino venture, but the consequences will be much more severe."
Hagar Hajjar Chemali, senior fellow at the Atlantic Council, also took aim at "forever wars" but warned the current strategy did not fit in line with a responsible departure.
"There is agreement on both sides of the aisle that we need to end the 'forever wars,' and that we need to drawdown our troops in Iraq and Afghanistan," Chemali said. "But doing so without a clear strategy or steps that attempt to leave in place a system that controls law and order would do a disservice first and foremost to affected civilians, but also to our own foreign policy."
Leaving in spite of ongoing violence and instability, she argued, is "not exactly a good legacy for U.S. foreign policy, and that will have ramifications for years to come."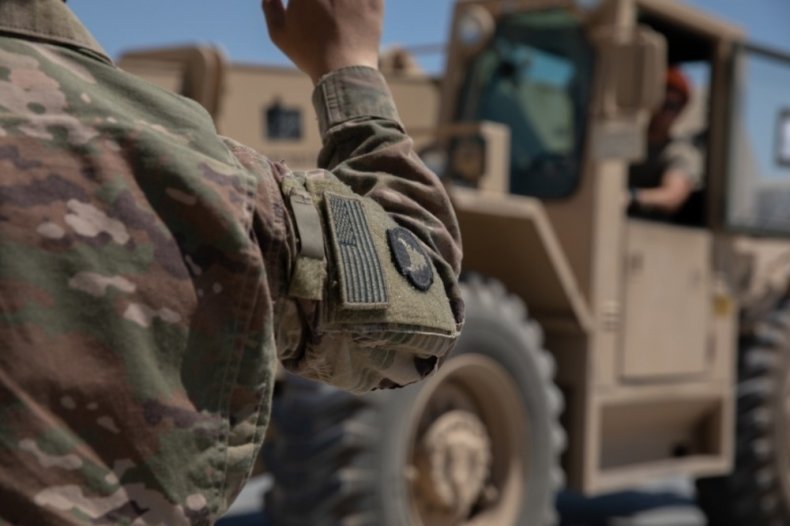 Even some senior Republicans expressed concern.
"A rapid withdrawal of U.S. forces from Afghanistan now would hurt our allies and delight the people who wish us harm," Senate Majority Leader Mitch McConnell of Kentucky said in a rare statement critical of the president. "The Taliban is not abiding by the conditions of the so-called peace deal. Violence affecting Afghans is still rampant."
The Taliban, officially the Islamic Emirate of Afghanistan, has denied violating the terms of its peace agreement with the U.S., and has urged the Trump administration to live up to its commitments toward pulling troops out.
Responding to Newsweek's request for comment, a spokesperson for the Taliban's political office in Qatar said Trump's reported decision, if enacted, would be "a practical step towards ending Afghanistan's nearly 20-year war and the country's independence under the agreement reached between the Islamic Emirate of Afghanistan and the United States."
Such an outcome would benefit all parties, the spokesperson said.
"It is hoped that the agreement will be implemented properly and efficiently, which is in the interest of both sides and the people," the spokesperson said. "Both sides must abide by the agreement. The Islamic Emirate of Afghanistan reiterates its commitment to the agreement."
In exchange, the group has provided assurances it would stick to peace talks with Kabul officials and that Afghanistan would not be allowed to host militant groups such as Al-Qaeda or the Islamic State' Khorasan branch (ISIS-K). It was the Taliban's partnership with Al-Qaeda during 9/11 that served as the basis for the U.S.-led intervention there in 2001.
Nearly two decades later, some saw indications of Trump lightening the U.S. military footprint there as a step toward ending the United States' longest war, and for avoiding dangerous escalations with Iran and its allied militias in Iraq.
A senior State Department official told reporters on Thursday that Secretary of State Mike Pompeo discussed with his French counterpart "Iraq and the security challenges there, which are directly attributable, of course, to Iran, the Quds Force and our views on that."
News of Trump's potential troop drawdown comes shortly after The New York Times reported that the president was studying options in striking Iran's Natanz nuclear facility, which has seen an uptick in activity since the U.S. abandoned a 2015 nuclear agreement two and a half years ago.
Some would prefer focusing on ending two ongoing wars rather than riling up new ones.
"It is absolutely the right thing to do and is grounded on clear fundamental military realities, and is going to help the country," Daniel L. Davis, a retired Army lieutenant colonel who serves as a senior fellow and military expert for the Defense Priorities think tank, told Newsweek during a press call.
Davis, who served four tours of duty, two in Afghanistan and two in Iraq, saw the drawdown as a positive measure, regardless of whether it was based on U.S. domestic politics or foreign policy. His complaint was that it did not go far enough.
He argued that the U.S. could do far more with remote capabilities than with a reduced force whose presence he saw as unnecessarily costly and risky.
Davis cited the raids that resulted in the deaths of Al-Qaeda chief Osama bin Laden in Pakistan in 2011 and against ISIS leader Abu Bakr al-Baghdadi last year in Syria as examples of the U.S. military conducting specialized operations without a need for a lasting presence on the ground.
"If we recognize that those small numbers of troops don't prevent anything now, then you can see why withdrawing them all does not raise our risk of anything," Davis said. "But it makes us more secure, because now we're not constantly sending our troops into areas where they're not needed."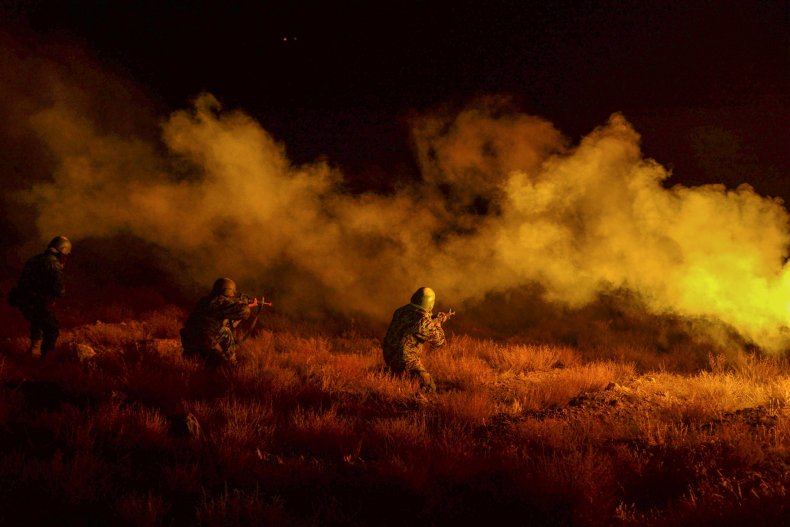 Gil Barndollar, also a senior fellow and military expert at Defense Priorities, and a military fellow-in-residence at the Center for the Study of Statesmanship, also hoped for a total withdrawal, which he said the president had the authority and capability to conduct.
"In the waning days of the Trump administration, he's in his lame duck period," Barndollar said. "Joe Biden's going to be president in a couple of months. He [Trump] certainly has the ability to do this."
Although Trump can, Barndollar is not sure he will.
"'End the endless wars' became really an applause line and a political line," he said. "But there's been far too little substance to that, despite the president's promises."
Both Barndollar, who deployed twice to Afghanistan as an infantry officer of the U.S. Marine Corps and led Fleet Antiterrorism Security Team (FAST) platoons in Guantanamo Bay and the Persian Gulf, and his colleague, Defense Priorities Policy Director Benjamin H. Friedman, felt the move would not significantly bind Biden's hands, since as president he would have the full power to reverse the move should he decide to do so.
But they point out Biden, like Trump, has pledged an "end to endless wars," especially in Afghanistan, and Trump's latest drawdown could end up actually being politically useful to the incoming administration.
"The fact is the war in Afghanistan is wildly unpopular, and the Biden campaign is on the record saying they're going to end it," Friedman said during Monday's press call. "So if you know your opponent made it a little easier for you to go forward with that belief, some people, I think, in the Biden administration, they would say 'thank you.'"