Will Trump Tweet During the Comey Testimony? Aides Reportedly Plan to Try to Keep Him Busy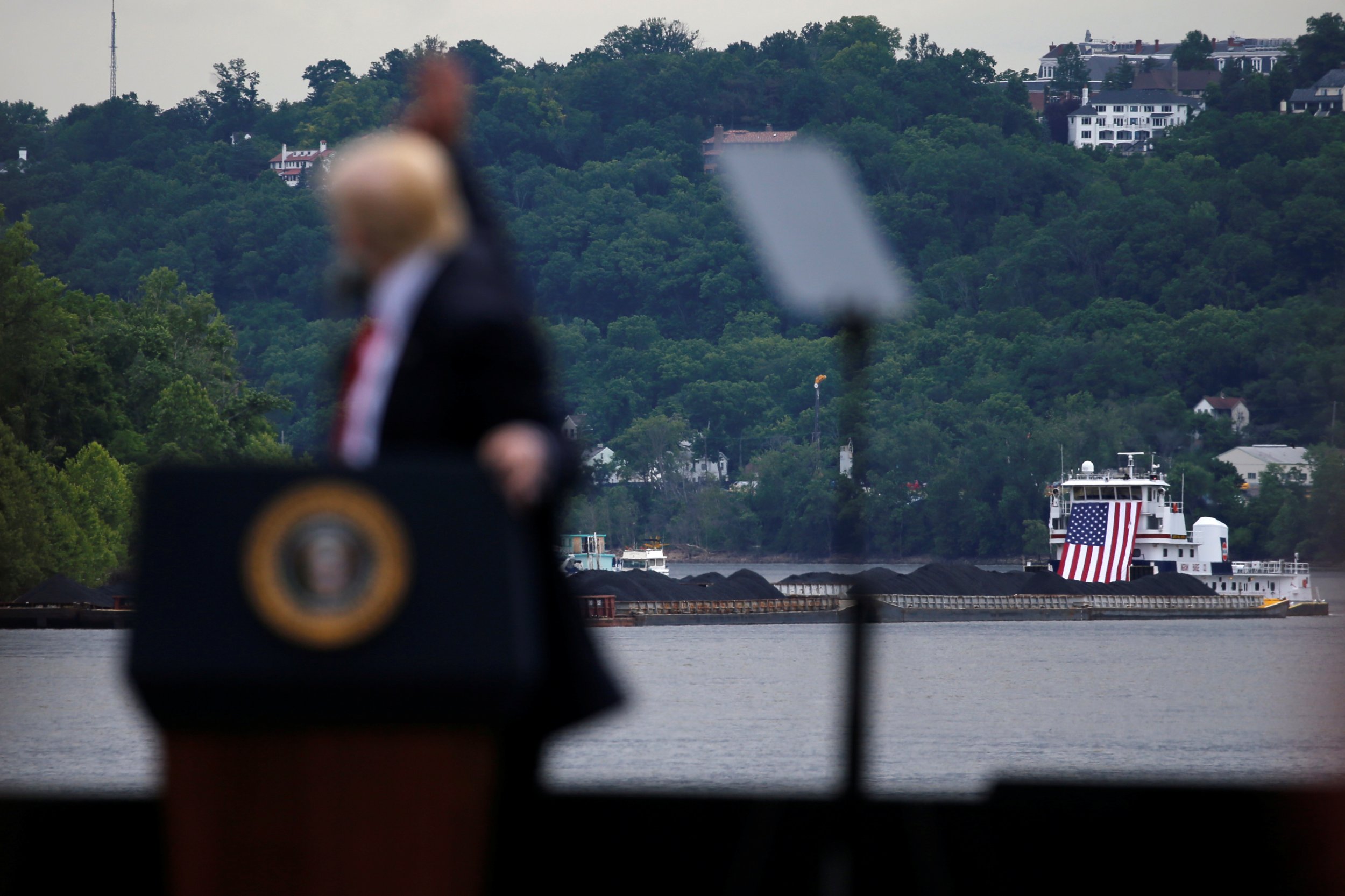 It's unlikely President Donald Trump will entirely ignore Thursday's testimony of former FBI Director James Comey. But aides reportedly plan to do their best to keep him from doing any harm as the man he fired speaks before the Senate Intelligence Committee.
That doesn't mean White House officials will be effective in keeping Trump quiet and off Twitter, Politico reported Wednesday night. The president is accustomed to defending himself, and the former FBI director will be testifying about private conversations the two men had, almost assuredly addressing the investigation into the Trump campaign's connections with Russia.
Politico reported that "aides say they are trying to manage Trump"s tweets, and keep his public exposure limited amid the investigations." But one person who spoke with the president reportedly told Politico that "[Trump] is lashing out and wants to defend himself even more."
"But if he wants to watch it, it's not like we can say, 'Oh, the TV doesn't work,'" an official told Politico.
And in fact, as the hour of reckoning neared on Thursday morning, it was reported that Trump planned to have a viewing party of sorts with his closest aides.
NBC News tweeted that Trump planned to watch Comey's testimony in a "[White House] dining room with his legal team [and] some of [his] closest advisers." NBC News's Peter Alexander tweeted that Trump's outside counsel Marc Kasowitz would be with the president as he watched. Reports have suggested the president could live-tweet the event, something Republicans have openly asked him to reconsider.
So while aides might fail to keep Trump away from the TV, perhaps the hope is that a lawyer will be able to keep the president from posting anything online that would hurt his standing moving forward.
Just this week, the president tweeted about his executive order barring U.S. entry for people from six Muslim-majority countries, insisting the order was, in fact, a travel ban despite what anyone wanted to call it. The order and a revision have been blocked by the courts, and Trump's tweet might have helped his opposition, since the president's lawyers now have to argue the order doesn't target Muslims.
"I think he shot himself in the legal foot," Cornell Law School immigration professor Stephen Yale-Loehr told Time this week.
Will Trump Tweet During the Comey Testimony? Aides Reportedly Plan to Try to Keep Him Busy | U.S.