Will Donald Trump Win in 2020? American Are Split on His Chances, Poll Shows
It seems that Americans are split on whether we'll see a second term for President Donald Trump.
A poll from CNN conducted by SSRS and released on Sunday showed the an increasing number of folks think that Trump will win in 2020.
The poll released on Sunday asked: "As you may have heard, Donald Trump has decided to run for re-election. Please just give me your best guess, do you think he will win the presidential election in 2020, or do you think he will lose?"
Forty-six percent responded they thought Trump would win. Forty-seven percent thought Trump would lose, while 7 percent had no opinion. When asked the same question in March, 54 percent of respondents thought Trump would lose, while 40 percent thought he would win.
It's worth noting, however, that the CNN poll asked respondents who they thought would win and not who they want to win. Trump's approval rating remains relatively low. According to data-centric website FiveThirtyEight—which aggregates public approval polls, weighting each survey for quality, recency, sample size and partisan lean—Trump's average approval rating came in around 41.8 percent on Sunday.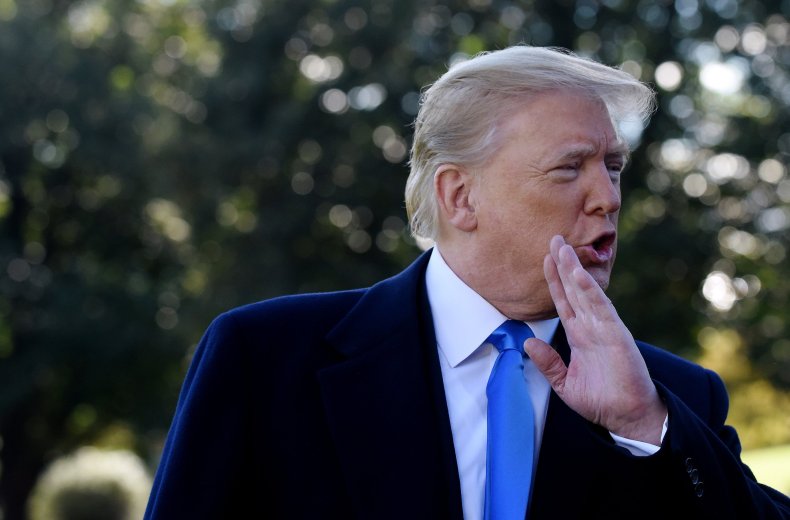 The CNN poll also polled potential Democratic challengers to Trump. It is still quite early, but it appeared Americans had the most confidence in former Vice President Joe Biden when it comes to taking on the Republican president. When asked which potential challenger they were most likely to support, Biden garnered 33 percent support.
Vermont Senator Bernie Sanders came in with the second-most support at 13 percent, followed California Senator Kamala Harris (9 percent) and Massachusetts Senator Elizabeth Warren (8 percent). Former New York City Mayor Michael Bloomberg, whose attendance at a New Hampshire rally sparked presidential-run rumors, garnered just 4 percent support. That was the same level of support as Texas Congressman, and Ted Cruz-challenger, Beto O'Rourke.
The CNN poll surveyed 1,009 U.S. adults from October 4 through October 7. It had a margin of error of plus or minus 3.8 percentage points.