Will Trump's Complaints About Trade Reassure Our Allies in Asia?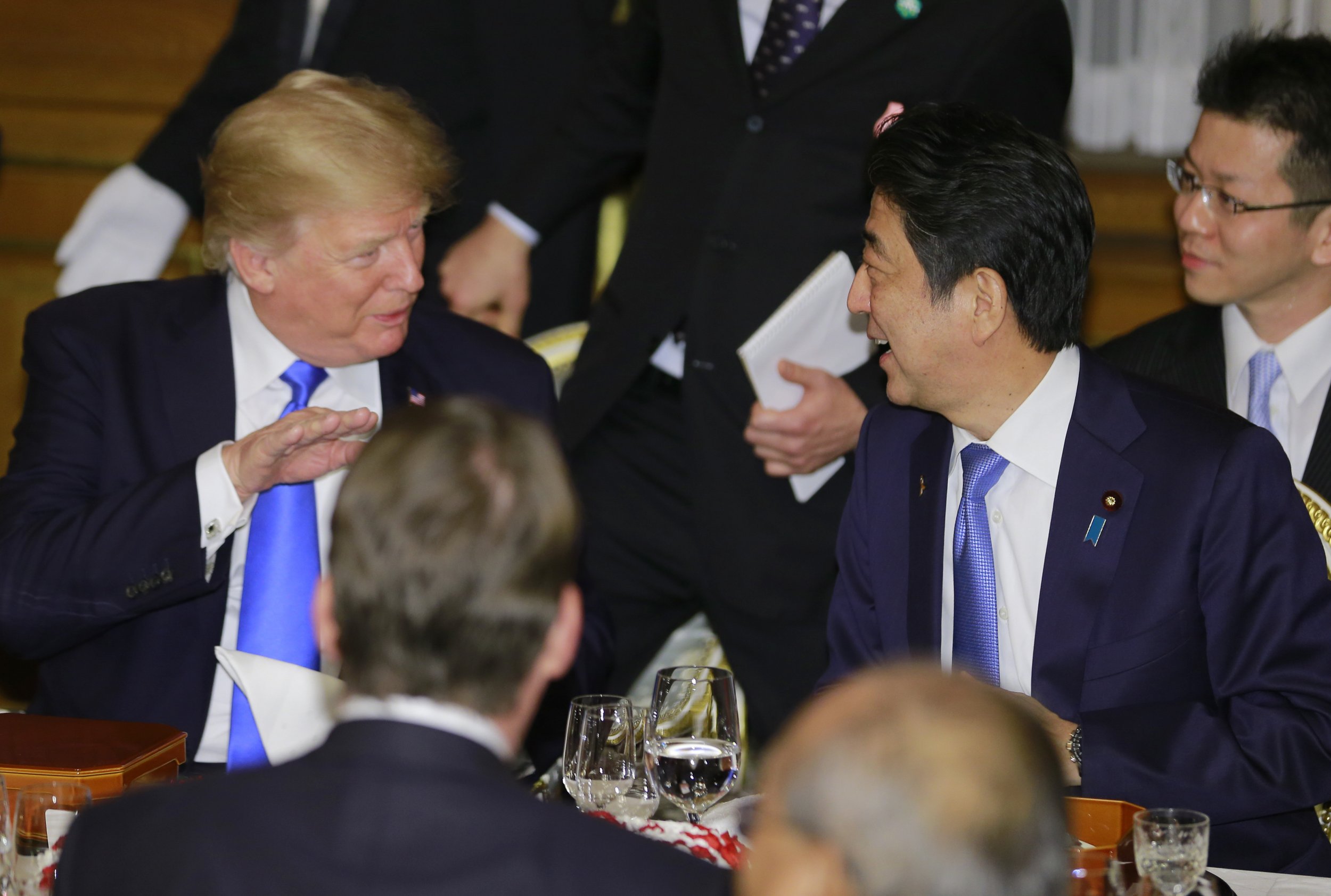 This article first appeared on the American Enterprise Institute site.
Donald Trump is on his first trip to Asia as president.
The itinerary is well structured. He first stops in Japan, perhaps America's most important regional ally, and then hits South Korea, America's most crucial ally in the face-off with North Korea.
Trump may have his most difficult conversations in China, which he was wise to plug into the agenda only after stays in Washington's old Northeast Asian allies.
He will round out the trip with visits to Vietnam — with which the United States has a burgeoning partnership, much to the chagrin of Beijing — and the Philippines, the United States' only treaty ally on the South China Sea.
We might call this itinerary an alliance sandwich, with China uncomfortably crammed in the middle. The symbolism should not be lost on Xi Jinping.
Of course, the substance of the trip is far more important than the structure. If the president departs Asia with the allies in a panic and China feeling emboldened, the trip will have been a failure. Here are the three things I'll be looking for in the president's statements and remarks:
1) In Asia, President Trump has been focused like a laser beam on North Korea since his inauguration in January, and for understandable reasons. Unfortunately, North Korea's weapons program is only one of myriad challenges in the Asia-Pacific.
If President Trump evinces a broader outlook on American interests in Asia — if he looks at the region through a wide-angle lens rather than a telescope — it will go far to reassure friends and allies. An appreciation of all of Asia's challenges and opportunities is necessary if the United States is to design an effective strategy for the region.
2) Washington's partners in Asia may rue the repudiation of the Trans-Pacific Partnership (or at least America's participation therein), but it's time to move on.
That being said, it's also time for the Trump administration to embrace an economic approach to the region designed to further prosperity for all, and that goes beyond a narrow focus on "fixing" trade imbalances.
His speech at the APEC CEO Summit would be a perfect time to launch an aggressive push for a series of bilateral free trade agreements with Asian states, which President Trump has said he prefers to multilateral deals. If there is a plan to enhance US development aid to the region and to invest in much needed infrastructure, all the better.
3) President Trump's first three stops in Asia may overshadow the visits to Vietnam and the Philippines, but that shouldn't be the case.
President Obama, to his great credit, enhanced US engagement in Southeast Asia, but what he hoped to achieve there was never entirely clear. The Trump administration, for its part, has at times seemed unable to understand the region's importance apart from its role in containing (or enabling) Kim Jong Un.
President Trump should use his attendance at the US-ASEAN Summit as an opportunity to lay out a comprehensive vision for Southeast Asia — one which serves the interests of Americans and Southeast Asians alike.
Broadly speaking, I'm looking for President Trump to show that he's thinking big when it comes to Asia — that he seeks to shape outcomes not only on the Korean peninsula but in the region writ large.
The president has an opportunity to shape an Asia that is prosperous, peaceful, and free. If he shows he aims to do so, his trip will have been a success. If not, that alliance sandwich may leave us all with indigestion.
Michael Mazza is a research fellow in foreign and defense policy studies at the American Enterprise Institute (AEI).