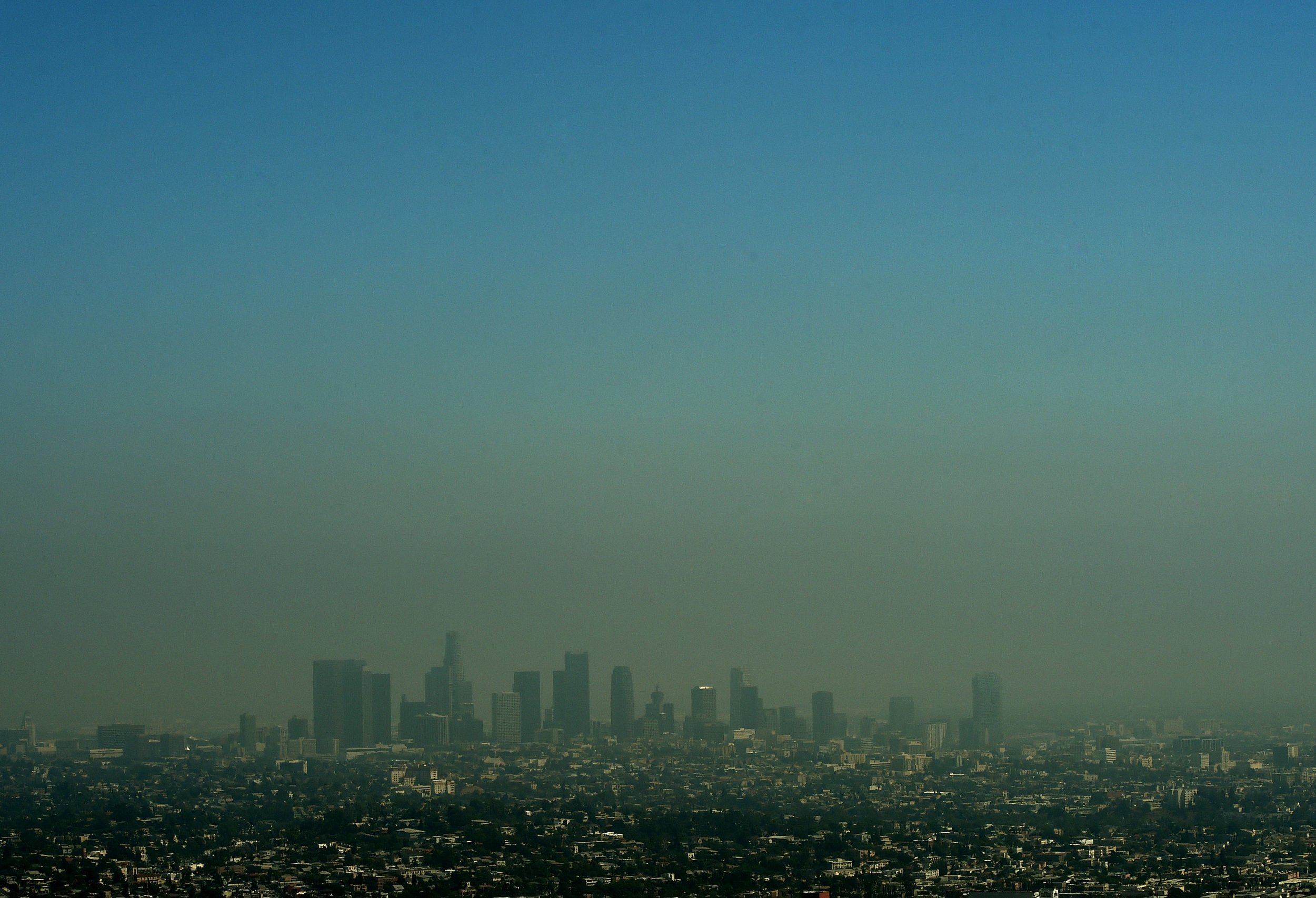 The Trump administration recently started working to dismantle several key policies designed to address climate change.
Even though President Donald Trump and Environmental Protection Agency Administrator Scott Pruitt have long denied and downplayed the threat of climate change, they've voiced support for protecting clean air and water.
Unfortunately, recent evidence suggests that these claims might be a smokescreen and that here, too, they will put the well-being of Americans at risk.
Trump has said the EPA should narrow its focus to "keeping our air and our water clean and safe," implying that those goals have already been achieved and the agency must simply avoid backsliding.
His advisors and surrogates have gone further, saying that "American air and water were cleaned up more than 25 years ago" and writing that the EPA "should be declaring victory in its fight for a cleaner, healthier environment."
Pruitt is in no position to declare victory and merely preserve the status quo. Large swaths of the country are violating the air and water standards that both Republican and Democratic administrations have agreed were necessary to protect public health.
Pruitt, who stressed the importance of clean air and water at his confirmation hearings, will need to take bold action to bring them into compliance. That won't be possible under Trump's proposed budget, which would gut funding for critical EPA programs.
Related: Trump proposes EPA budget cuts, targets climate, clean water
Air pollution is rampant. The Clean Air Act has long enjoyed broad bipartisan support, and its centerpiece, the National Ambient Air Quality Standards, regulate six pollutants that cause large numbers of premature deaths and adverse health impacts.
These standards are so important to national well-being that a unanimous Supreme Court opinion written by Justice Antonin Scalia held that they must be set at a level necessary to protect the public health, without regard to compliance costs.
The most recent data available shows that over 126 million people—about 40 percent of the total U.S. population—live in areas that fail to meet at least one of these standards.
And this lack of compliance is not the result of the Obama administration setting overly ambitious targets. While the EPA under President Barack Obama did increase the stringency of some standards in response to new scientific evidence, over 120 million people live in areas that fail to meet the more lenient targets set by the George W. Bush administration.
For example, ground-level ozone (commonly known as smog) is an air pollutant with serious respiratory consequences for children and people with asthma, sometimes leading to hospitalizations and deaths.
In 2015, the EPA set a new ozone limit after determining that the previous standard was not strong enough to protect public health. But 122 million people live in areas that haven't even achieved the less stringent 2008 standard from the Bush administration.
Particulate matter, another pollutant subject to the Clean Air Act's ambient standards, causes lung and heart problems, including many premature deaths. Roughly 32 million people live in areas that violate an EPA particulate matter standard that has been on the books since the Bush era.
Inadequate water safeguards also threaten communities across the nation, as the crisis in Flint, Michigan, made dramatically clear. The problem of lead contamination in our water, which causes significant neurological damage to children, goes far beyond Flint.
In 2015, the water districts serving 18 million people were in violation of the EPA's Lead and Copper Rule, adopted during the Bush administration. Of those violations, 1,100 public water systems—serving 3.9 million people—exceeded the allowable lead limit in 10 percent or more of homes tested. Lead concentrations above 15 parts per billion are deemed unsafe; one district had an average lead level of 6,000 ppb, while 48 others reported average lead levels over 100 ppb.
Related: Regulations we might miss if Trump has his way
And lead is hardly the only pollutant threatening our water supplies. Thousands of water districts have recently failed other Safe Drinking Water Act standards, due to high levels of coliform (a bacteria found in human waste) and arsenic (a poisonous chemical), among other violations.
Since the start of 2016, over 3,000 water districts serving more than 20 million Americans have reported health violations. And more than half of U.S. rivers and lakes violate water quality standards.
To correct these problems and provide all Americans with clean air and water, the EPA will need to increase its efforts. But the Trump administration wants to cut the agency's budget by 31 percent, lay off 25 percent of its employees and defund numerous critical programs, many of which focus on water quality. These budget cuts would effectively end enforcement of environmental safeguards, according to the EPA's former head of enforcement.
Almost half a century ago, Congress tasked the EPA with a responsibility to ensure clean air and water for every American. The agency has made great progress, but there is still much work to be done (including on climate change, which the EPA is legally required to address).
Pruitt's past opposition to EPA programs that protect the health of Americans has been well documented. But he has a different responsibility now. Let's hope that instead of declaring victory, he takes the EPA's critical mission seriously.
Richard L. Revesz is the Lawrence King professor of law and dean emeritus at New York University School of Law.