Will Turkey Work With the Taliban in Kabul? | Opinion
Turkey is trying to keep up with the pace of the collapse in Afghanistan as it scrambles for a meeting with the Taliban in the wake of sending its Defense Minister to Pakistan on Aug. 10. Turkey has been angling to take over Kabul International Airport and basically backfill the U.S. withdrawal so that it can wander into Kabul as a new guarantor and peace broker. This is because Turkey is a key player in Central Asia and its ruling party has ambitions to be a global power astride several Muslim-majority states.
The recent chaotic and tragic scenes in Kabul and the rapidity with which the Afghan government collapsed has surprised Ankara but may not dim its ambitions. Turkish media said Ankara is seeking a role in the "new world order," a world where the U.S. role is rapidly eroding. Ankara's ambitions have moved from "zero problems with neighboring countries" of a decade ago to not only having problems with nearly everyone but then leveraging those problems to make Turkey seem like a worthwhile partner for some states.
Turkey has muscled its way in geopolitically and sees itself as an equal to rising powers like Russia and China. This has included Turkey deploying troops to Qatar during the 2017 Gulf crises and leveraging chaos in Libya to send Syrian mercenaries and drones to Tripoli, as well as leveraging instability in Somalia to set up a military base. Ankara has ambitions to sell drones in Ukraine and Poland and also to cause tensions with Greece over maritime claims. Ankara even laid eyes on an island in Sudan before the Muslim Brotherhood was pushed from power in Khartoum. Ankara also backs Hamas whose leaders it hosted with red carpets in 2020.
This could be the year that Ankara sets up shop in Afghanistan too. Although Turkey temporarily suspended flights to Kabul, Turkey's President Recep Tayyip Erdogan said the country will exert all efforts to stabilize Afghanistan. Turkey would like this because it would mean it could be a power broker between Pakistan, Iran, China and Russia and sit in the midst of the old Great Game territory astride key trading routes and also at the junction of Islamist extremism in the world, with paws in both Idlib with Hayat Tahrir al-Sham and in Kabul with the Taliban. Al-Qaeda and ISIS and other nefarious groups have tentacles stretching to these regions. Ankara would be able to be at the faucet of these extremists, able to turn them on or off as it pleases.
But Turkey has a Taliban elephant in the room to contend with. The Taliban grabbed control of Afghanistan in almost a week as Ankara scrambled to keep up. Turkey's pro-government media, which tends to represent the views of the ruling AKP party, has been talking a lot about Afghanistan now. Turkey's media said the government wants to secure talks with the Taliban and that running Kabul airport will keep Afghanistan from isolation.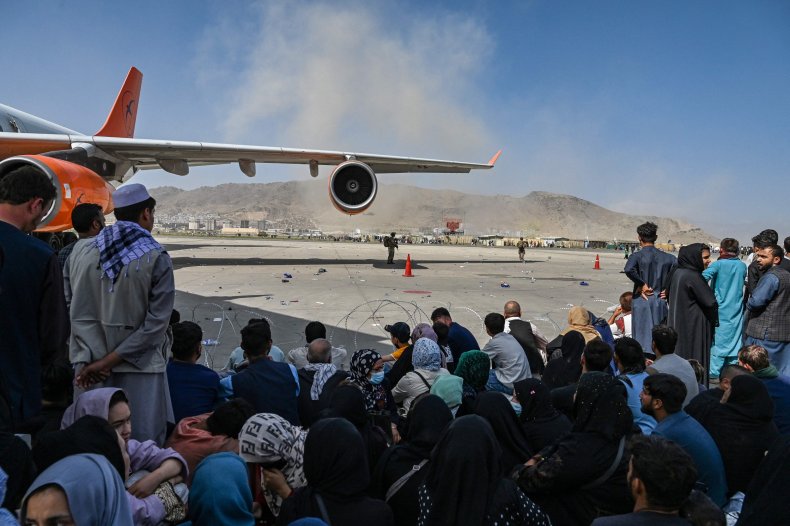 The U.S. shifted from arguing that the Taliban are not serious about peace talks in Doha, to saying the Taliban might be isolated as they come to power by force—asking the Taliban to spare the U.S. embassy in Kabul.
The question about Turkey's role matters because Ankara has been drawing closer to Russia in recent years, buying Russia's S-400 and also working with China and other countries that are U.S. adversaries or near-peer rivals. Turkey also has amicable relations with Iran. Together these countries are looking to play a larger role in the Shanghai Cooperation Organisation, a Eurasion group of countries that joined a group established by China in June 2001, which included China, Kazakhstan, Kyrgyzstan, Russia, Tajikistan and Uzbekistan initially. Iran has observer status and Turkey is a dialogue partner of the group. Overall, Ankara's interest in a larger role in Afghanistan dovetails with this shift to the east, seen in Ankara, Tehran and other countries. The question is, if Turkey ends up in Kabul with the Taliban, will it be in a place to help the Taliban get more international acceptance, or will it end up in a struggle with them, biting off more than it can chew?
This matters because a Turkey that is working with the Taliban could see them as a conduit to working with more extremist groups, rather than mollify Ankara's aggressive behavior which has led it into controversy with Greece, Egypt, Israel, the U.S. and other countries in recent years. Of course, it may end up just being a cynical ploy for Ankara to send back Afghan refugees to Afghanistan via the airport. Whatever the final goal, Ankara's attempt to swoop in as the U.S. leaves is an important part of Turkey's global game plan.
Seth J. Frantzman is executive director of the Middle East Center for Reporting and Analysis, a senior analyst of Middle East affairs for The Jerusalem Post and author of Drone Wars: Pioneers, Killing Machines, Artificial Intelligence and the Battle for the Future. Twitter: @sfrantzman.
The views expressed in this article are the writer's own.