Will U.S. Go to War with North Korea? Trump Says 'Our Military Is Ready' After Calling Off Kim Jong Un Talks
President Donald Trump has called off a landmark summit with North Korean supreme leader Kim Jong Un, raising fears that the alternative to diplomacy is military action against the reclusive, nuclear-armed state.
In a letter addressed directly to "His Excellency Kim Jong Un," Trump cited a recent statement carried earlier Thursday by the official Korean Central News Agency as the reason he canceled what would have been the first meeting between a sitting U.S. president and North Korean supreme leader, slated to take place June 12 in Singapore.
The statement, attributed to North Korean Vice-Minister of Foreign Affairs Choe Son Hui, branded Vice President Mike Pence "ignorant and stupid" as well as a "political dummy" for threatening to overthrow Kim as the U.S. did Libyan leader Muammar el-Qaddafi. Threatening to walk away from the summit, Choe said it was up to the U.S. to respect the talks or face a "nuclear-to-nuclear showdown."
Trump responded to this, directly writing, "You talk about your nuclear capabilities, but ours are so massive and powerful that I pray to God they will never have to be used." He later told a press conference, "Our military is ready if necessary," along with Pacific allies Japan and South Korea "should foolish action be taken by North Korea."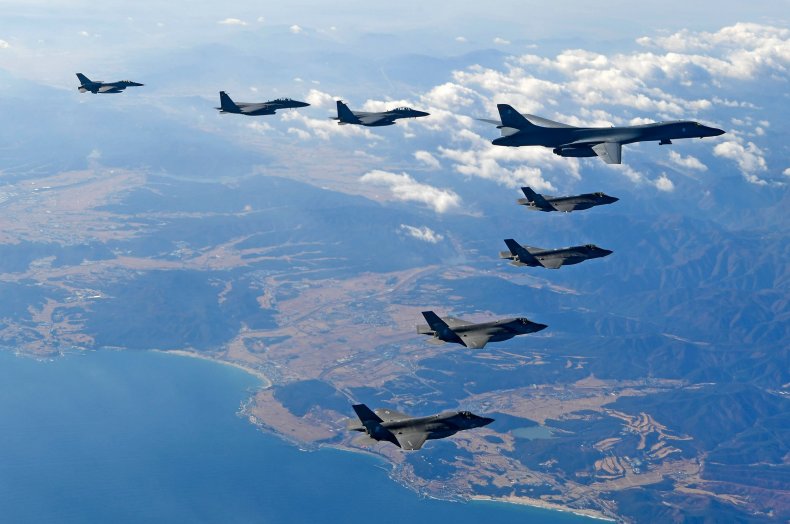 Trump is not alone in hoping that the U.S. does not unleash its nuclear wrath on North Korea. Experts have estimated that even a non-nuclear conflict would result in up to a million casualties, and German Foreign Minister Sigmar Gabriel said in August that such a conflict "could result in more victims than World War II," making it the deadliest ever. While the U.S. military is far more powerful and advanced than North Korea's armed forces, defense officials have warned of the unpredictability and difficulty of waging such a battle.
Trump's decision to nix an unprecedented diplomatic opportunity between the U.S. and North Korea may also empower administration hard-liners such as national security adviser John Bolton, a traditional proponent of regime change against U.S. foes. He championed the so-called "Libya model" that spurred the first cracks in what was already a tenuous peace process.
Related: Why did Trump cancel summit with North Korea? Five reasons president will not meet Kim Jong Un
"The cancelation is unfortunate and risks derailing the legitimate openings of recent months. There is no chance of freezing or rolling back the North's nuclear weapons program if we don't talk to them–and the 'military option' would be an absolute catastrophe. The cancelation could empower hawkish voices in the administration to push for even greater pressure against the DPRK–and potentially even military action, which Bolton fully supports," John Carl Baker, Mellon-ACLS Public Fellow at the Washington, D.C.–based Ploughshares Fund.
"Trump's letter contained a not-so-subtle nuclear threat, which at the very least signals a willingness to break from the conciliatory stance of the last few weeks. We aren't quite there yet, but a return to 'fire and fury' is certainly possible, especially if North Korea responds to Trump's letter with further brinksmanship," Baker added.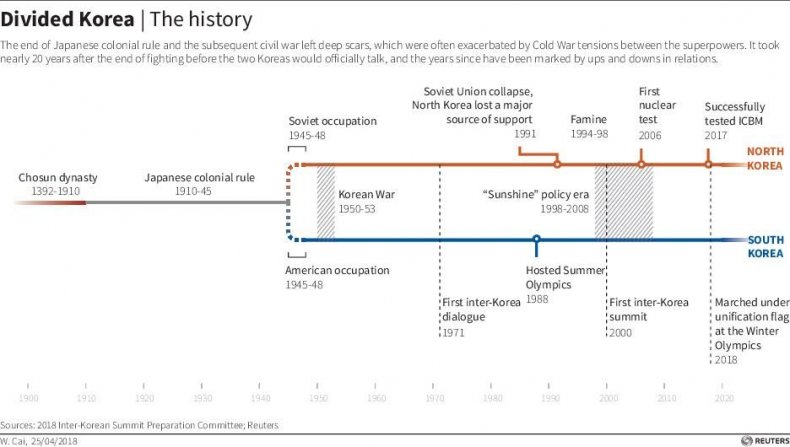 Bolton was the U.S. ambassador to the United Nations when Qaddafi decided to abandon nuclear weapons for better relations with the West in 2003, the same year the world watched the U.S. invade Iraq on weapons of mass destruction charges that later proved to be false. Bolton, a staunch Iraq War supporter, lauded Qaddafi's decision and asked North Korea to do the same. Fifteen years later, after Qaddafi was overthrown and killed by a 2011 rebellion supported by the U.S., Bolton felt the framework for such a deal was still relevant.
North Korea disagreed. First Vice Minister of Foreign Affairs Kim Kye Gwan issued a scathing response last week, asserting that "the world knows too well that our country is neither Libya nor Iraq, which have met a miserable fate" and argued that Trump "will be recorded as a more tragic and unsuccessful president than his predecessors" if his administration did not change course from such remarks.
Related: New U.S. coin features North Korea's "Supreme Leader" Kim Jong Un and President Donald Trump
Trump then appeared to disavow Bolton's words, saying, "The Libyan model is not a model that we have at all when we are thinking of North Korea" and conceding that the North African country "was decimated" by the policies of former President Barack Obama. Trump vowed to keep Kim in power and that a U.S. deal would make him "very rich."
Pence, however, revived the Libya model in Monday's interview, saying, "As the president made clear, this will only end like the Libyan model ended if Kim Jong Un doesn't make a deal." It was this comment that prompted Choe's Korean Central News Agency statement. North Korea has developed its nuclear weapons in pursuit of a credible deterrent from U.S. invasion, often pointing to countries like Iraq and Libya as examples of those who gave up weapons of mass destruction only to later be invaded anyway.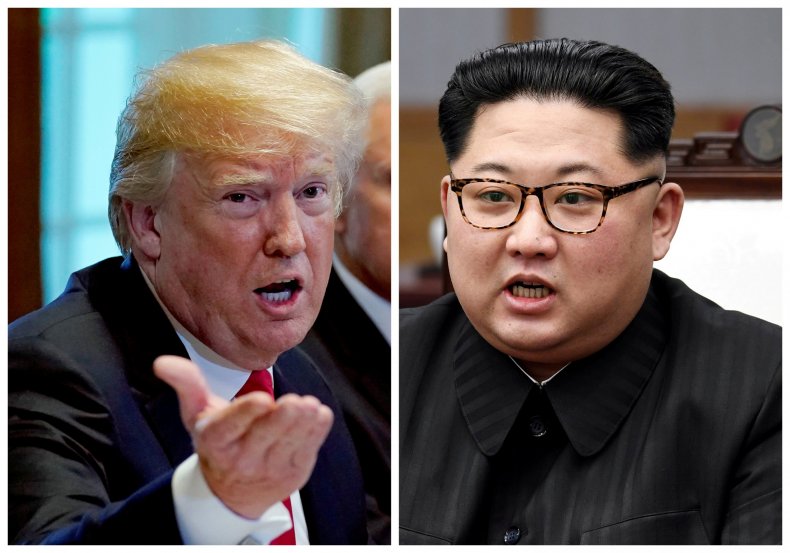 Rorry Daniels, deputy project director for the National Committee on American Foreign Policy's Asia-Pacific Security Forum, said there was likely a deep debate within the different branches of the U.S. government—such as Congress, the Cabinet, the military and diplomatic corps—over "how much regime security the U.S. can offer to the DPRK [Democratic People's Republic of Korea] given their political system and history of provocations." While the U.S.'s top goal may be denuclearization, North Korea's priority is guaranteeing the safety of Kim and his government, she explained.
"We see these two competing priorities clash in the recent statements by top administration officials about whether or not a deal would follow the Libya model—an upfront dismantlement of the program without a long-term security guarantee for the regime," Daniels told Newsweek.
"In the absence of any mutual trust between the two sides, these statements and the follow-on responses from North Korea laid bare these divisions at a sensitive moment when both sides are testing the sincerity of the other to listen to and understand their goals. And coming to a common understanding of the goals of the summit is critical to ensuring both sides can declare it a success," she added.
The U.S. and North Korea have not fought directly since the 1950s Korean War that spawned the ongoing hostilities between the two. However, as IRIS Independent Research President Rebecca Grant pointed out in a statement sent to Newsweek on Thursday, "The U.S. Forces Korea motto is 'Fight Tonight' for a reason."