Will Virtual Reality Save Movie Theaters? AMC Makes Big Investment in Struggling Industry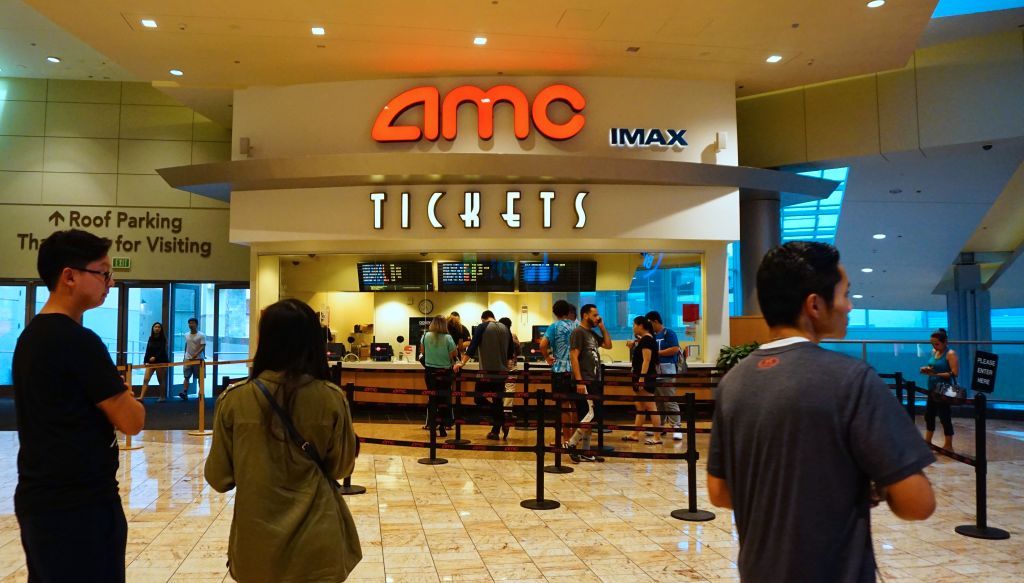 The summer of 2017 was objectively terrible for the movie theater industry. Labor Day weekend, usually a high-grossing weekend for the end-of-summer box office, brought in just less than $75 million, well under the holiday's usual profits. (According to a report from Entertainment Weekly, the last time a four-day Labor Day weekend failed to bring in under $100 million at the box office was in 1998.) So it's no wonder that movie theaters are piling on everything they can possibly think of to get butts into seats—including virtual reality.
AMC Entertainment Holdings Inc. announced on Tuesday it has invested $20 million in Dreamscape Immersive, a small startup company that offers a variety of virtual reality experiences, The New York Times reports. Dreamscape Immersive is not in the business of making films. Instead, up to six users at a time can enter an elaborate virtual environment, complete with full-body avatars of themselves and the other users.
With AMC's significant funding, Dreamscape Immersive plans to open up to six new locations across the United States and Britain within the next 18 months, including some locations inside existing AMC theaters. At this time, AMC does not seem to be planning to integrate virtual reality into the original cuts of films. Instead, moviegoers will be able to buy a separate ticket (for around $15 to $20) for a separate virtual reality experience, though that experience may very likely be themed to current films.
Chief Executive of AMC Entertainment Adam Aron told the Times, "In many cases, we have surplus space, and we think Dreamscape will add energy and excitement to our theaters, especially during the week. But this isn't a replacement for movies. It's a complement."
This complementary virtual reality experience is just one of many special add-ons AMC and other theaters have offered their customers in recent years. More and more, theaters now offer luxury seating, fully stocked bars and gourmet restaurants in an effort to lure viewers away from their laptops and into the theaters.
The Dreamscape Immersive investment also comes just a few weeks after AMC publicly slammed another movie-related startup, MoviePass, which dropped its subscription price to $10 a month. In a statement, AMC expressed its "concern that an announcement by a small fringe player in the reselling of movie tickets is not in the best interest of moviegoers, movie theatres and movie studios."
Still, virtual reality, MoviePass, IMAX, luxury seating and more all have one very difficult enemy to face: the appeal of watching Netflix at 2 a.m. in one's pajamas.