Will Vladimir Putin Be Replaced by a Woman? Russians Are Against It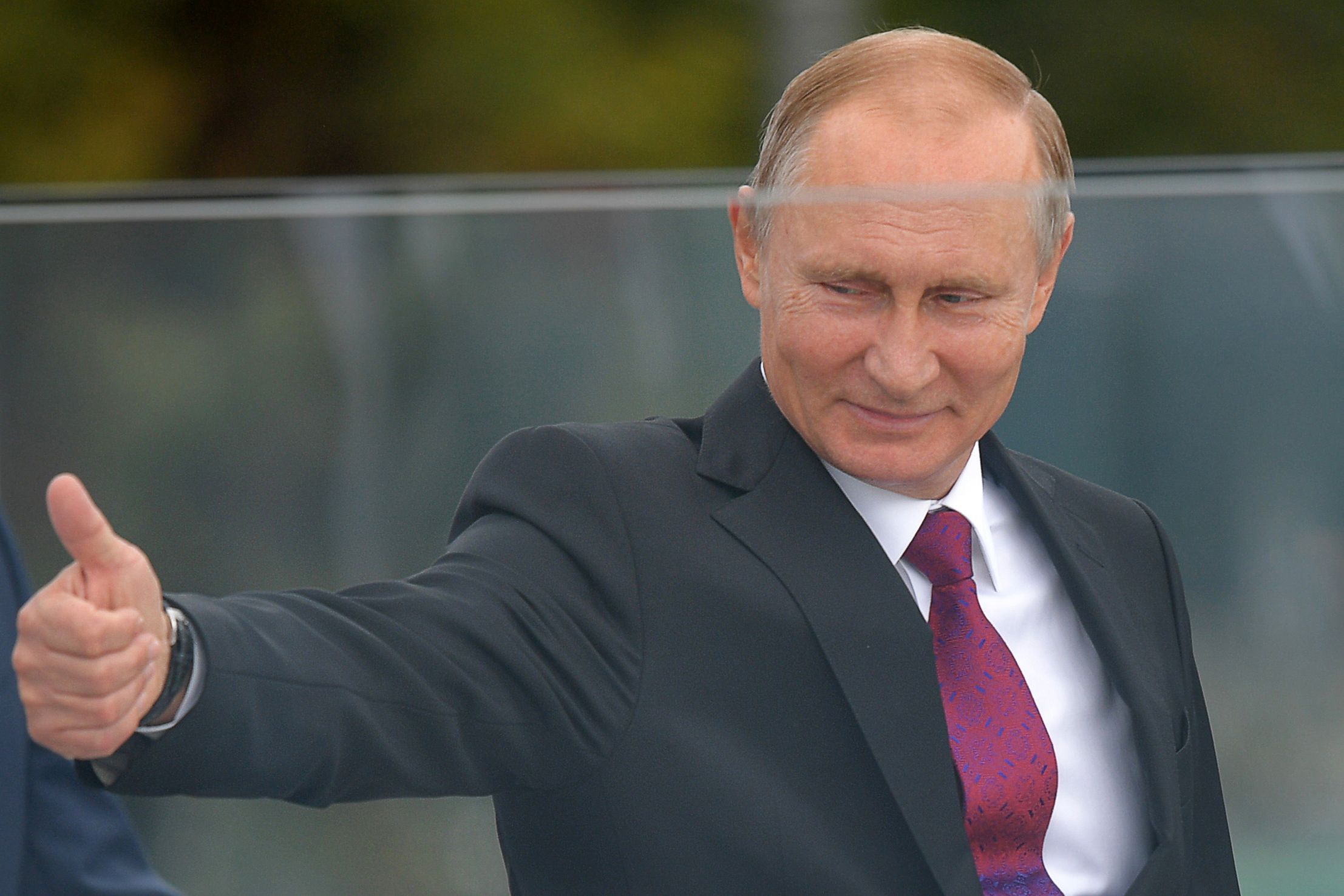 While reports that the Kremlin is looking to throw at least one female candidate into the mix for next year's presidential election continue, polls show no woman is likely to unseat President Vladimir Putin, as most Russians still want a man as head of state in the near future.
A majority of Russians (53 percent) do not want to see a female president lead their country in the next 10 to 15 years, a poll by independent survey company Levada Center for the Interfax news agency shows. Over a third (34 percent), however, would like to see a woman leader. The rest were unsure.
While there is a lack of prominent women in Russian politics, most Russians do support women's participation in politics in principle (71 percent) and holding high political office on par with men (60 percent).
Almost a third of all Russians (32 percent) admitted they cannot think of any women in Russian politics now that are viable candidates to take over the presidency. Russia's most senior female official—the speaker of the senate, Valentina Matviyenko—received only 6 percent support to become president.
The last time Russia entered a female candidate to run for the highest political office was in 2004, when Irina Hakamada won just under 4 percent of the vote. Persistent media reports insist that Putin's own team is seeking a female foil to add a layer of interest to a campaign with a predictable outcome and a likely banal cast of aging male politicians.
Putin's surging popularity and the lack of campaigning for any successor makes him a shoo-in to win a fourth term in March. The Kremlin has reportedly reached out to a handful of female public figures to launch their own campaign in order to increase public interest in the election.
The last batch of parliamentary and local elections in Russia have seen record-low turnouts amid high voter apathy. A series of reports from national media and the BBC over the last few weeks have claimed that Putin's team is convincing socialite turned journalist Kseniya Sobchak to launch a presidential bid and attract the attention of younger or middle-class Russians that make up her audience. She has neither confirmed nor denied the rumors, but the BBC reported last month that she has contacted a handful of liberal public figures to set up and head her campaign.
Sobchak was a prominent figure in the anti-Putin protest movement of the last presidential election in 2012, but she also has some personal kinship with Putin, whose political career began under the mentorship of Sobchak's late father, Anatoli Sobchak. She has denied rumors Putin is her godfather, and she has increasingly become involved with protest circles attended by vocal Putin opponents Alexei Navalny, Ilya Yashin and the mysteriously murdered Boris Nemtsov.
As mayor of St. Petersburg in the 1990s, Anatoli Sobchak employed Putin, current Prime Minister Dmitry Medvedev and a handful of staff that subsequently Putin took with him to Moscow. Kseniya Sobchak began the millennium as one of Russia's most recognizable socialites and still attracts the attention of both Russia's tabloids and political press.
The Kremlin initially denied priming anyone to run against Putin in order to pique public interest. Sobchak has spoken to Putin, however, to discuss producing a documentary about her late father, the BBC reported last week.