Are you "Ready for It?" Taylor Swift is preparing for the biggest album release of the year with Reputation Friday. But if you're hoping to stream it via Spotify or Apple Music, you may be in for a wait.
The singer's sixth studio album is reportedly being held back from streaming services—at least initially, Bloomberg and the Financial Times reported Tuesday. The Bloomberg report cites a week-long wait between release and streaming, while the FT cites sources saying it'll be closer to two weeks.
Spokespeople for Swift and Spotify declined to comment when contacted by Newsweek. A spokesperson for Apple Music did not immediately return Newsweek's request for comment.
So, if the reports are true, the only way to listen to Reputation when it's released Friday is to buy it on CD or download it digitally.
The practice of "windowing," which, in plain terms, is to keep an album off wide-reaching streaming services for at least an initial period to boost physical sales and digital downloads, has proven to be a successful formula for the likes of Adele, Beyoncé, Drake and Swift herself.
The pop star's latest album, 1989, was only made available to stream in June—nearly three years after its October 2014 release. The only way for fans to get their hands on it before that was to pay for the whole record. 1989 sold a cool 1.3 million copies in its first week in the U.S. and has racked up an impressive 10 million copies sold in the past three years.
Beyoncé only made her Grammy-nominated 2016 album Lemonade available to stream on Tidal, the platform owned by her husband Jay-Z. The album was sold via CD and digital download and was 2016's best-selling album in pure sales. To date, Lemonade still isn't available to stream on Apple, Spotify, Amazon or other services.
Adele is perhaps the best example of windowing. Anticipation for her third studio album, 25, was already fever-pitch when it hit retail stores and iTunes in November 2015. But not immediately streaming it led to record-shattering sales of more than three million in a single week in the U.S. 25 has sold 21 million copies across the world. It finally joined Adele's other records on Spotify and Apple in June 2016, seven months after release.
Keeping Reputation off Spotify and Apple will almost guarantee it seismic first-week sales. Already, it has sold 400,000 copies in pre-orders alone in the U.S. That guarantees Swift will overtake Pink for the highest first week sales by a female artist this year. Pink's Beautiful Trauma set the previous benchmark with 384,000 copies sold in its first week in October.
According to Billboard, Swift's record label, Big Machine, is expecting huge first-week sales of two million for Reputation.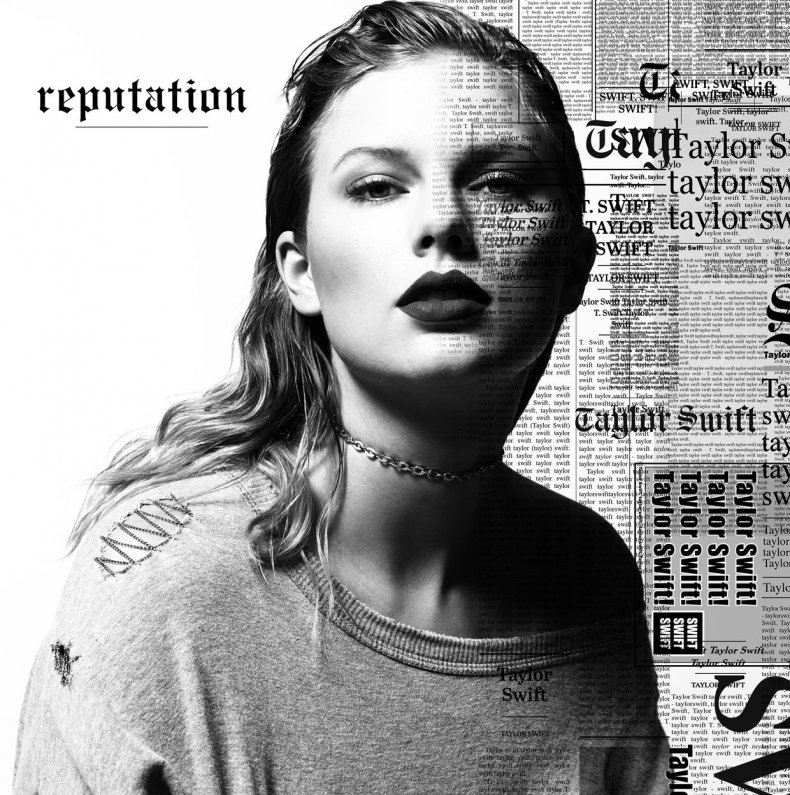 Swift and Spotify get back together
On June 9, the same day Swift's pop rival Katy Perry released her fourth album Witness, the "Shake It Off" singer and Spotify announced that her entire back catalog would return to the popular Swedish streaming service—three years after a highly public breakup. 1989 also became available to stream outside of Apple Music for the first time on Spotify, Amazon and other platforms.
Swift's tumultuous relationship with Spotify dates back to 2014 when she pulled her entire catalog and withheld 1989 from the popular streaming site. She told Yahoo in an interview at the time that she didn't feel Spotify fairly compensated artists for music.
A year after the spat with Spotify, Swift criticized Apple for not compensating artists during a three-month user trial of the then-brand new Apple Music. Apple reversed its decision after Swift's powerful open letter.
You can catch up on the whole history of Swift versus streaming here.
So, what can you stream?
You might not be able to get all of Reputation on Spotify just yet, but a few tracks from the album have already dropped on various streaming platforms, including lead single "Look What You Made Me Do" and "...Ready for It?" Two more tracks, "Gorgeous" and "Call It What You Want," are also available to stream right now.
And you can stream all five of Swift's other albums, including the Grammy album of the year award-winning 1989.