William Barr Is Abetting 'Most Authoritarian President' Trump in a 'Cover-Up,' Watergate Journalist Carl Bernstein Says
Veteran journalist and author Carl Bernstein accused Attorney General William Barr on Sunday of abetting President Donald Trump in a "cover-up," saying Trump was probably "the most authoritarian president" in the history of the United States.
Bernstein, who appeared for an interview on CNN's Reliable Sources on Sunday, said that Congress had not done enough to challenge and push back against Trump.
"There has been no real bipartisan investigation [by Congress] of the most authoritarian president in our history, probably," the journalist said.
"We find ourselves in this situation, right now, because there is an ongoing cover-up by the president of the United States," continued Bernstein, who was part of The Washington Post investigative team that was instrumental in reporting on the Watergate scandal that ultimately led to President Richard Nixon's 1974 resignation. "It's obvious to anyone that watches, anyone who looks at the facts, reads the Mueller report, the obstruction part particularly, we are in the midst of a continued cover-up by the president, aided [and] abetted by the attorney general of the United States," said Bernstein.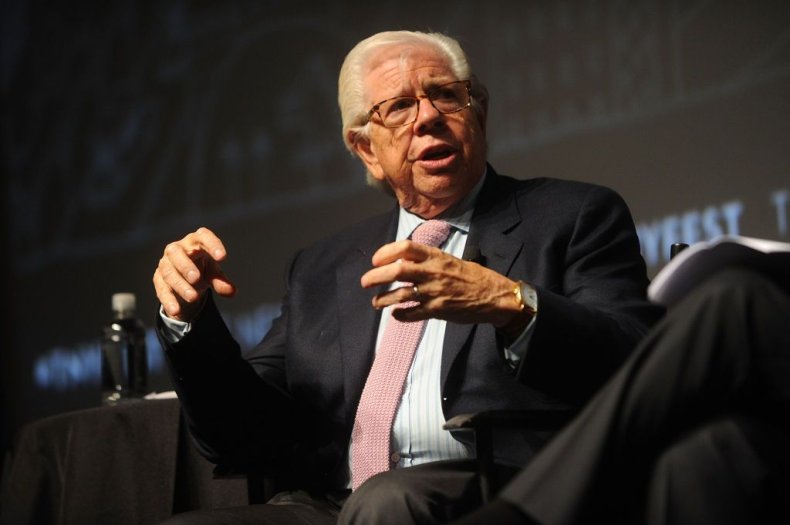 The journalist said that ongoing tensions in Washington were not a "constitutional crisis" but a "systemic crisis," and that the present situation challenged "whether our institutions are able to function in this country to deal with a president of the United States who is unique in our history, who has nothing but contempt for Democratic traditions and the rule of law."
Trump and his administration have refused to comply with numerous congressional subpoenas, leading Democrats to allege that the government was experiencing a "constitutional crisis." They argued that the president was now blocking Congress from carrying out its oversight function, which is laid out as a key part of the legislative branch's duties in the Constitution.
Last week, the House Judiciary Committee, led by Democratic Representative Jerrold Nadler of New York, voted to hold Barr in contempt for not complying with subpoenas to testify before the committee or provide the full, unredacted Mueller report for review.
Barr has faced significant criticism from Democrats, as well as some conservatives, for his handling of the release of the Mueller report. After 22 months of investigation, special counsel Mueller's team did not establish that Trump or his campaign team had conspired with Russia during the 2016 presidential election. However, the special counsel's final report did lay out multiple actions taken by the president that suggested Trump may have obstructed justice by interfering with the investigation, although it did not draw a conclusion one way or the other.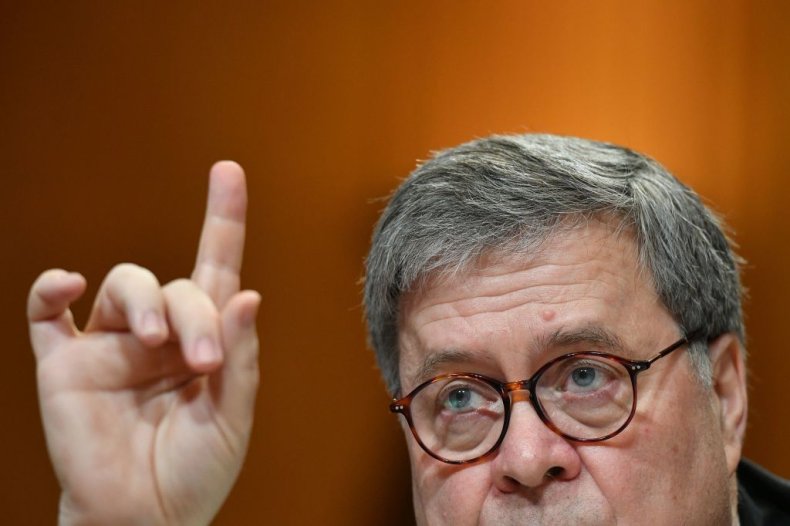 Mueller's final report was submitted to Barr, who, along with Deputy Attorney General Rod Rosenstein, made a determination that the president had not obstructed justice.
Legal experts have strongly disagreed with Barr's narrow interpretation of what constitutes obstruction of justice, with many critics saying he has acted more like the president's personal defense lawyer than an attorney for the American people.
But Trump and his supporters claim that Democratic-led efforts to continue investigating the administration are purely partisan in nature. Citing "executive privilege," the president has refused to comply with ongoing congressional probes and ordered several current and former administration officials to do the same. Speaker of the House Nancy Pelosi, a Democrat from California, has warned that more officials could be held in contempt as a result.