William Barr Confirmation Hearing: Watch Live Stream as Trump's Attorney General Pick Faces Grilling About Mueller Probe
William Barr, President Donald Trump's nominee to succeed Jeff Sessions as U.S. attorney general, will appear before lawmakers on Tuesday in what is likely to be a contentious confirmation hearing. The hearing before the Senate Judiciary Committee is set to begin at 9:30 a.m. ET, with a live stream available to watch via NBC News, below.
It's a position that Barr has been in before, as he previously served as the attorney general under that late President George H.W. Bush, from 1991 to 1993. When nominating Barr to serve in the top Cabinet position, Bush hailed him as "a man that I respect enormously."
But Barr will likely face more scrutiny the second time around, with Democrats pressing the former lawyer on an unsolicited memo he wrote in June 2018 criticizing special counsel Robert Mueller's investigation of the president. In the document, Barr condemned Mueller for examining whether Trump obstructed justice when he fired former FBI Director James Comey.
According to his prepared testimony, Barr is set to tell lawmakers that it is in the "best interest of everyone" to let Mueller finish his investigation into Russian election meddling and possible conspiring between Russia and the Trump campaign. He is also expected to say that he will make as much of the special counsel's final report public as he can while staying "consistent with the law."
The confirmation hearings, which can also be viewed on C-Span, will continue on Wednesday.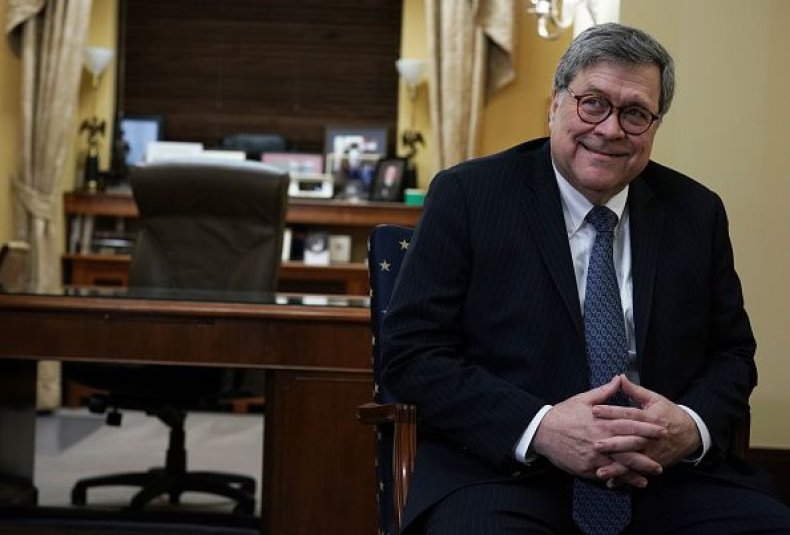 Trump announced in early December that he was nominating Barr to serve as attorney general. The position had been vacated by Sessions shortly after November's midterm elections, and has since been filled by Matthew Whitaker, Sessions's chief of staff.
During the announcement of Barr's nomination, Trump told reporters that Barr was a "terrific man" and "one of the most respected jurists in the country.
"I think he will serve with great distinction," the president added.
Barr doesn't need any Democratic Senate votes in order to be confirmed, as Republicans hold a 53-47 majority in the chamber, following a handful of victories in the 2018 midterm elections. Cabinet nominees require only a simple majority to be confirmed.
In his prepared testimony, Barr wrote that if he were to assume the role of attorney general he would not let politics influence his work.
"If confirmed, I will not permit partisan politics, personal interests or any other improper consideration to interfere with this or any other investigation," Barr wrote.