Attorney General William Barr told senators that the special counsel's report on the nearly two-year Russia investigation was his "baby" as soon as Robert Mueller handed it over to the Department of Justice in late March.
"[Mueller's] work concluded when he sent his report to the attorney general," Barr said while testifying before the Senate Judiciary Committee on Wednesday. "At that point, it was my baby."
The attorney general went on to say that it was ultimately his decision on "how and when" to make the 448-page report available to the public, not Mueller's.
Barr's testimony before the Senate panel immediately follows the bombshell revelation that in late March Mueller wrote a letter to the attorney general in which he expressed frustration at the way Barr presented the key findings of the Russia probe's report.
In his letter, which was released by Democrats on the House Judiciary Committee on Wednesday morning, Mueller wrote that Barr's brief four-page summary of the report "did not fully capture the context, nature, and substance of this Office's work and conclusions."
The special counsel added that "there is now public confusion about critical aspects of the results of our investigation. This threatens to undermine a central purpose for which the Department appointed the Special Counsel: to assure full public confidence in the outcome of the investigations."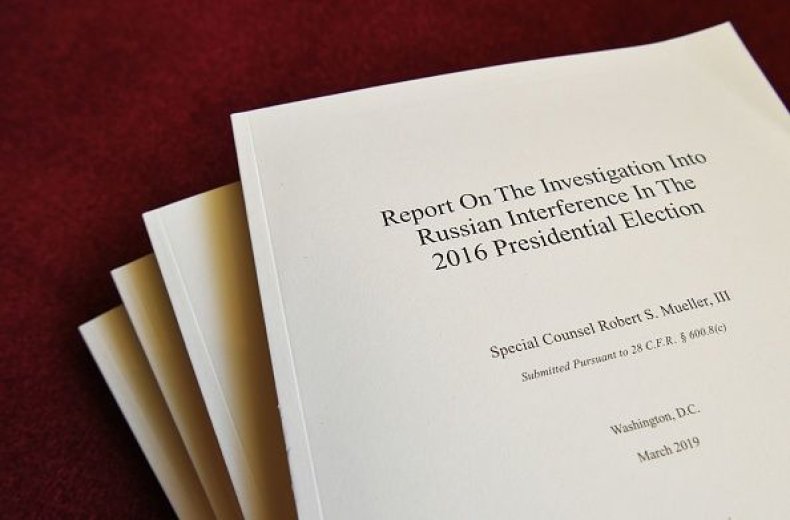 Barr has faced intense scrutiny, especially from Democrats, over his handling of the Mueller report. After Mueller's letter to Barr was revealed, calls for the attorney general to either resign or face impeachment have increased.
Adam Schiff, the chairman of the House Intelligence Committee, told CBS This Morning on Wednesday that he believes it's time for Barr to step aside.
"Look, there's no sugarcoating this: I think he should step down. It's hard, I think, for the country to have confidence in the top law enforcement official in the country if he's asked a direct question, as he was, and he gives a directly false answer. So this is serious business," Schiff said.
But Barr defended himself during the Senate hearing, arguing that he has been as transparent as possible throughout the process even though he didn't have to be. He also argued, contrary to the special counsel's letter, that Mueller was upset with the press coverage of the four-page summary, not its accuracy.
"My understanding was his concern was not the accuracy of the statement of the findings in my letter but that he wanted more out there to provide additional context to explain his reasoning and why he didn't reach a decision on obstruction," Barr said.