William Barr Says Mueller 'Shouldn't Have Investigated' Trump for Obstruction if He Wasn't Going to Reach Conclusion
Attorney General William Barr in his first testimony since special counsel Robert Mueller's redacted report was released said that Mueller "shouldn't have investigated" obstruction of justice by President Donald Trump if he was not going to come to a conclusion on the matter.
Senator Chuck Grassley during the hearing before the Senate Judiciary Committee Wednesday morning asked Barr, "If the special counsel found facts sufficient to constitute obstruction of justice, would he have stated that finding?"
"If he had found that, I think he would state it, yes," Barr replied.
Grassley, a Republican, then asked Barr if it was Mueller's responsibility to make a charging recommendation.
"I think the deputy attorney general and I thought it was," Barr said. "But not just charging, but to determine whether or not conduct was criminal. The president could not be charged as long as he was in office."
The senator asked Barr if he agreed with the reasons Mueller gave in volume II of his report for not making a decision on obstruction.
"I'm not really sure of his reasoning. I really could not recapitulate his analysis, which is one of the reasons in my March 24th letter I simply stated the fact that he did not reach a conclusion didn't try to put words in his mouth," Barr said.
"I think that if he felt that he shouldn't go down the path of making a traditional prosecutive decision, then he shouldn't have investigated," Barr concluded. "That was the time to pull up."
Instead of making a decision on whether Trump obstructed justice, Barr laid out an analysis over about 200 pages of the matter.
Mueller concluded: "The evidence we obtained about the President's actions and intent presents difficult issues that prevent us from conclusively determining that no criminal conduct occurred. Accordingly, while this report does not conclude that the President committed a crime, it also does not exonerate him."
When Senator Lindsey Graham asked Barr if he was surprised that Mueller would let him decide on obstruction, Barr replied, "Yes, I was surprised."
Barr's testimony comes right after The New York Times and The Washington Post reported that Mueller in late March wrote a letter to the attorney general objecting to how he characterized the key findings of the report.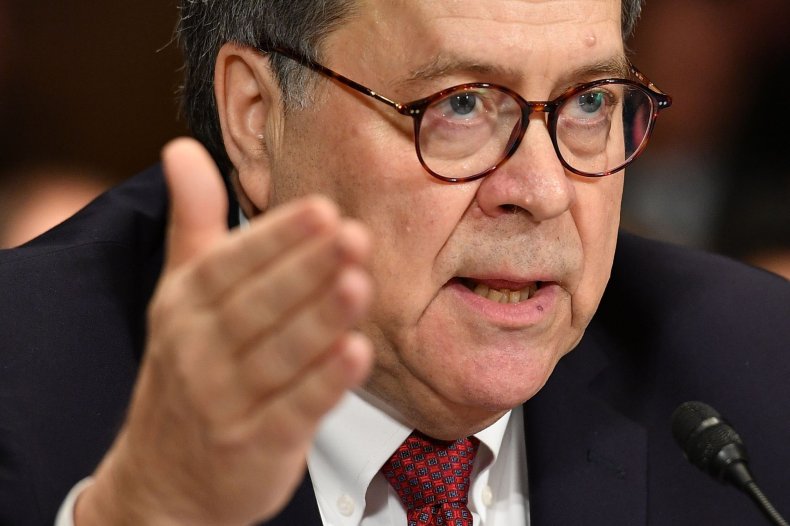 In a four-page summary of the report's principal conclusions, Barr wrote that Mueller's probe did not find that Trump campaign members conspired with Russians to influence the 2016 presidential election and "did not draw a conclusion" on obstruction but "does not exonerate" Trump.
Barr has faced heavy criticism from Democrats who accuse him of casting the Mueller report in a more positive light toward Trump than what the special counsel concluded.