William Barr Ruling Withholding Bail to Asylum Seekers Branded Fresh 'Assault' by ACLU: 'We'll See the Administration in Court'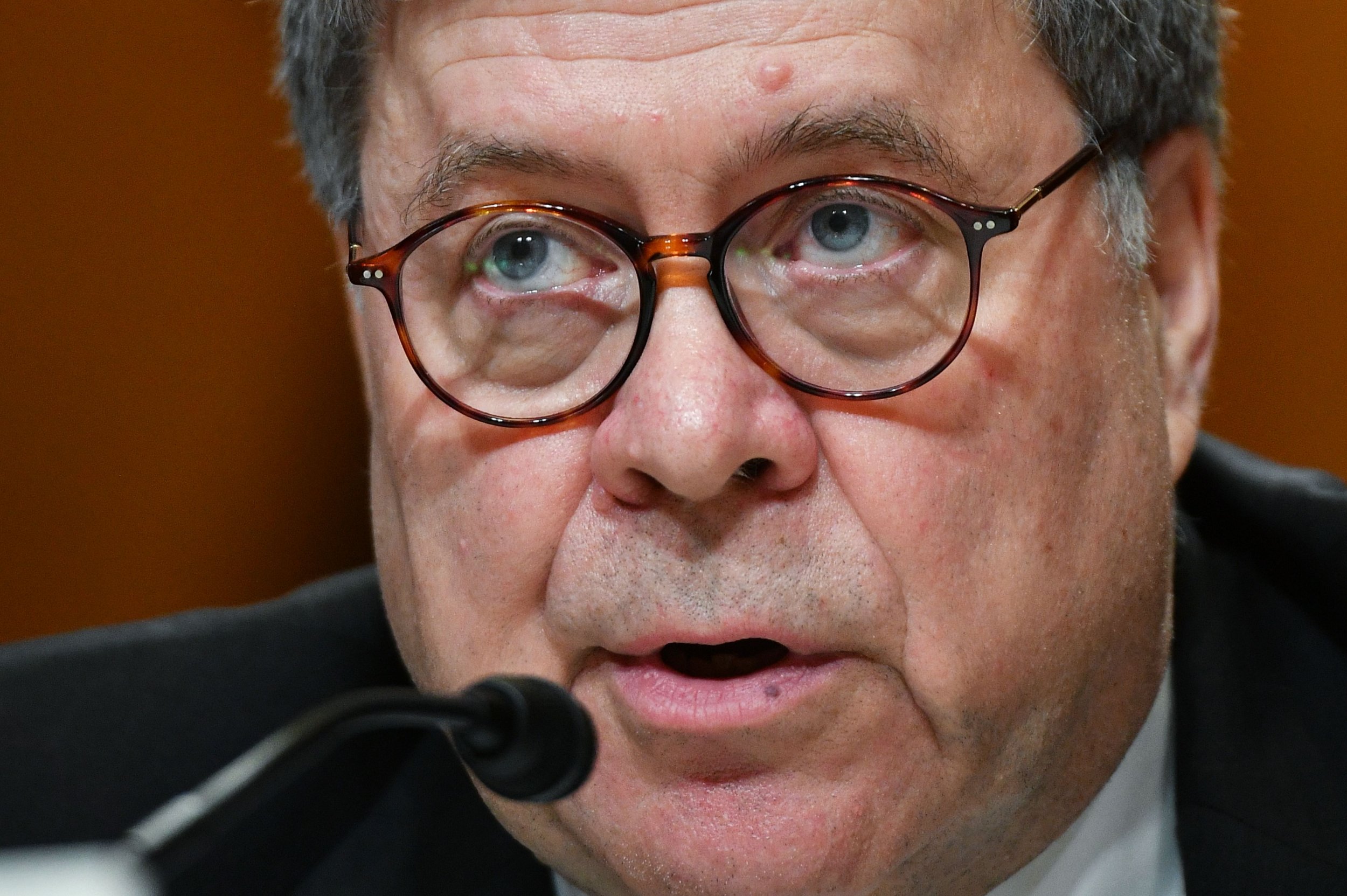 The American Civil Liberties Union vowed to take legal action after Attorney General William Barr directed immigration judges to deny bond hearings to asylum seekers who have been found to have "a credible fear of persecution or torture" in their home countries.
"This is the Trump administration's latest assault on people fleeing persecution and seeking refuge in the United States," ACLU Immigrants' Rights Project Director Omar Jadwat said in a statement.
"Our Constitution does not allow the government to lock up asylum seekers without basic due process," he said, adding: "We'll see the administration in court."
On Tuesday, Barr ordered that immigration judges could no longer release asylum seekers who had established a credible fear of returning to their home countries on bond while their cases were pending.
The order, Barr's first related to immigration since he took office, ended the standard process, which typically allows asylum seekers who cross into the U.S. between designated ports of entry to ask a judge to release them on bond.
Under Barr's new order, they will be forced to wait in detention for the duration of their case.
The decision does not apply to asylum-seeking families facing deportation, as current rules mandate that they cannot be held for longer than 20 days. It also will not affect unaccompanied minors.
In an interview with The Associated Press, Gregory Chen, director of government relations for the American Immigration Lawyers Association, said that as a result of the decision, "there will be many, many people who are not going to even have the opportunity to apply for release now."
Barr's order is set to take effect in 90 days.
The order came as the Trump administration sought to shut down a surge in asylum seekers, predominantly Central American families, at the U.S.-Mexico border.
Data from the U.S. Customs and Border Protection agency released last week showed that March saw the highest rate of apprehensions at the U.S.-Mexico border since 2007, with 92,000 apprehensions recorded. The agency had repeatedly noted, however, that a large share of the recent arrivals has consisted of families fleeing Central America.
An "emergency interim report" on the border situation released by the Homeland Security Advisory Council on Tuesday described a 600 percent increase in the influx of family units arriving at the border in the past year, with more than 53,000 families "apprehended" at the border in March alone.
Newsweek has contacted the Justice Department for comment on this article.