William Barr's Testimony Shows Why Lawyers, Not Politicians, Should Ask the Questions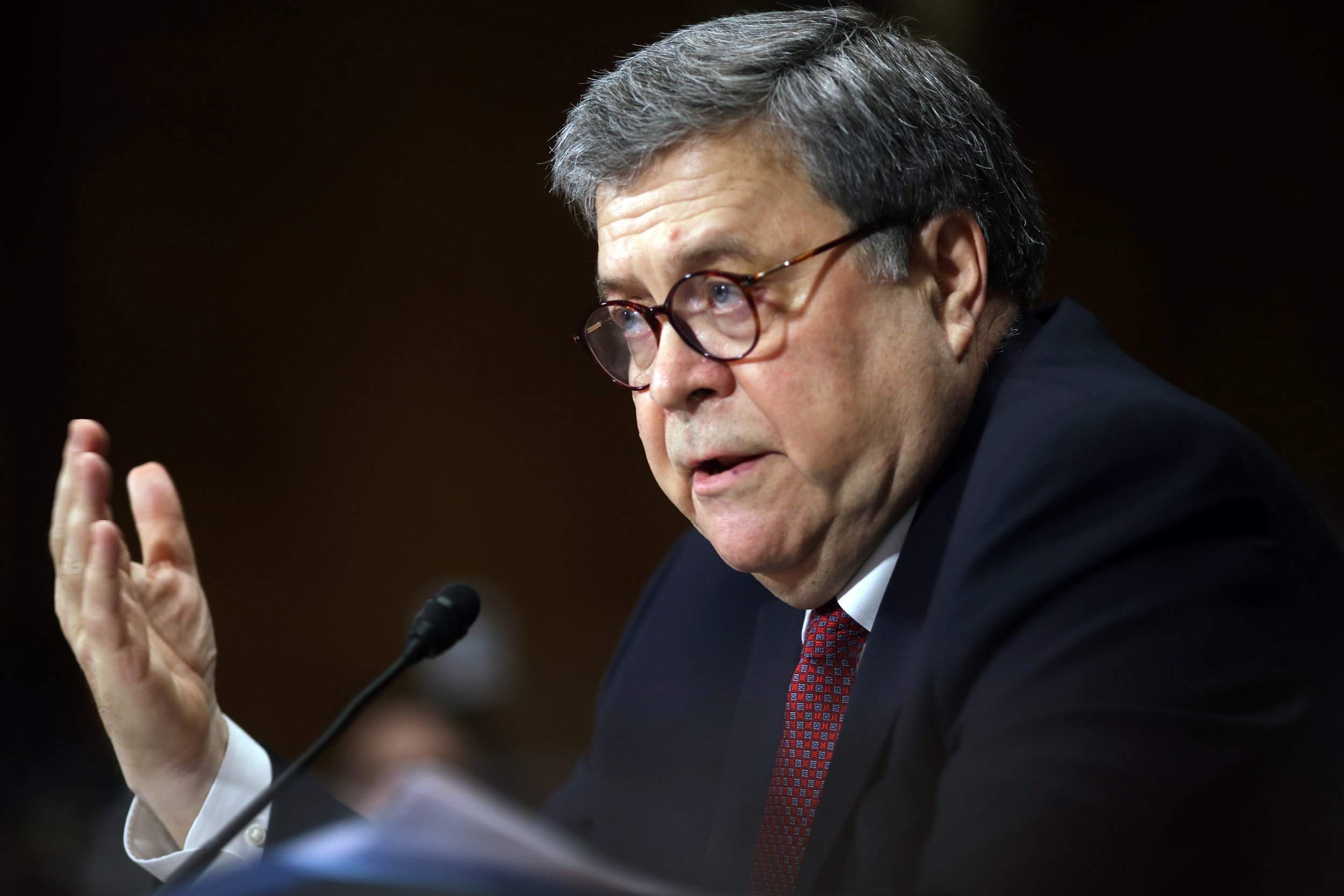 If you ever needed a glimpse into Washington's two alternate universes, Attorney General William Barr's testimony Wednesday morning before the Senate Judiciary Committee provided it.
There are two irreconcilable narratives when it comes to President Donald Trump, Russian interference in the 2016 election and Trump's alleged efforts to obstruct the subsequent Robert Mueller probe into the Russians' meddling and whether the Trump campaign colluded with the Kremlin.
The Republicans, starting with committee Chairman Lindsay Graham's opening statement and continuing with every Republican questioner who followed, focused on whether the entire investigation was a setup—that the entire investigation was driven by an anti-Trump animus at the upper levels of the FBI.
Barr confirmed that he has put together a Department of Justice team to look into the events of the summer of 2016 and the commencement of operation "Crossfire Hurricane"—the FBI's investigation into Russian interference and the Trump campaign, which the bureau claims began on July 31, 2016—to find out exactly "what went down," as Barr put it.
Democrats couldn't care less about any of that. Instead, they questioned Barr closely about two issues. First, his decision not to indict the president for obstruction of justice, after Mueller declined to decide whether or not Trump committed that crime. And second, about his March 24 testimony, before the House Appropriations Committee, when he said he had been unaware of any problems Mueller and his team had with Barr's characterization of the report two days earlier.
In fact, Barr had already received a letter from Mueller—revealed Tuesday night in press reports—objecting to Barr's summary of his Russia report. Barr said that he was asked about gripes from Mueller's team but that "Bob" assured him directly that his objection was not to the summary but to the subsequent press reporting.
Democratic Senator Sheldon Whitehouse dismissed that defense as "masterful hair-splitting." And it was also wrong. Muller's subsequent letter specifically complains about Barr's summary, saying, among other things, that it failed to capture the report's "nuance."
The most effective questioning in the morning came from Democratic Senator Patrick Leahy on obstruction. He challenged Barr's assertion that Trump fully cooperated with the Mueller probe. How does that square, he asked, with the president saying former campaign manager Paul Manafort and personal attorney Michael Cohen—both of whom were convicted in the probe—would be "taken care of" if they didn't flip and offer cooperation with Mueller?
"I don't see any conflict between that and fully cooperating," Barr responded.
The problem with hearings like this is that politicians usually have a list of questions to get through and don't follow up effectively when a witness provides a response as dumbfounding as that. That's why the biggest news of the morning was that the House Judiciary Committee will allow its lawyers, rather than the politicians, to question Barr when he testifies on Thursday.
Barr has said he may not show up if that's the case, but the political optics of that would be awful. If he shows up, the House's hearing may be much more interesting than his Senate testimony on Wednesday.