Trump's Attorney General Pick William Barr Says There's More Reason to Investigate Hillary Clinton Than the President
William Barr, Donald Trump's pick for attorney general, suggested there was more reason to investigate Hillary Clinton's ties to Russia than the possibility that the foreign power conspired with the president's 2016 campaign.
On Friday morning, Trump told reporters that he would nominate Barr, who served as attorney general under the late President George H.W. Bush, to succeed ousted Jeff Sessions in the top Cabinet position.
"He was my first choice since day one," the president said as he left the White House en route to Missouri to address hundreds of police officers and prosecutors. "He'll be nominated."
Barr supports broad executive powers, which was likely a draw for Trump, as that was a constant point of contention between the president and Sessions amid Robert Mueller's ongoing investigation into Russian election interference. Trump publicly shamed his attorney general for recusing himself from the special counsel's investigation and for refusing to shut it down.
Barr, on the other hand, has been vocal in his criticism of the Russia investigation. The Republican attorney once suggested that Mueller had made a mistake in hiring prosecutors who had a history of donating to Democratic political campaigns. "I would have liked to see him have more balance on this group," Barrtold The Washington Post in 2017.
He also told The New York Times that there was "nothing inherently wrong about the president calling for an investigation. Although an investigation shouldn't be launched just because a president wants it, the ultimate question is whether the matter warrants investigation."
Barr has also echoed some of Trump's assertions that a criminal investigation should be launched against Clinton for her Uranium One deal with Russia. Clinton was serving as the secretary of state at the time of the controversial deal, and it was later discovered that one of Uranium One's owners had donated more than $140 million to the Clinton Foundation.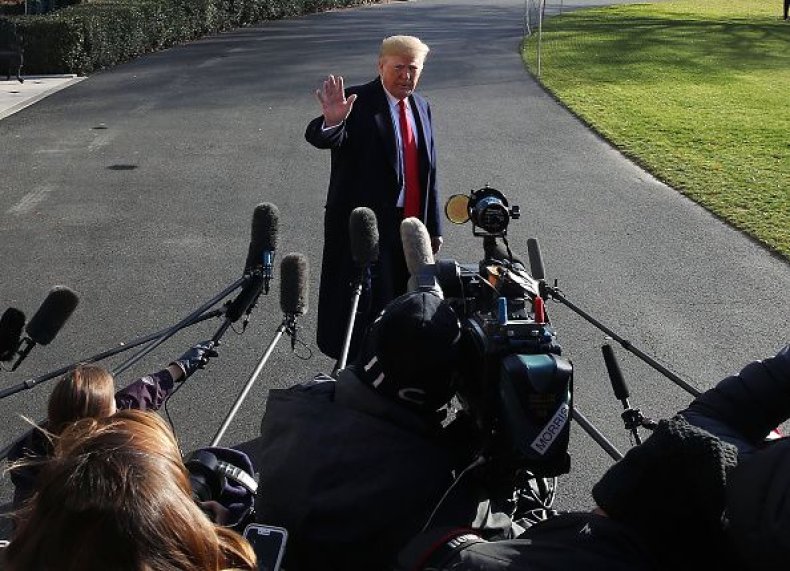 Sessions had thought about launching a probe into the matter, but ultimately did not appoint a second special counsel to investigate Clinton. Barr said that the lack of an investigation was an instance of the Justice Department "abdicating its responsibility." Indeed, The Times reported that Barr believed the Uranium One deal was more worthy of an investigation than Trump's links to Russia.
In an interview with The Washington Post last year, Barr said he didn't "think all this stuff about throwing [Clinton] in jail or jumping to the conclusion that she should be prosecuted is appropriate. But I do think there are things that should be investigated that haven't been investigated."
Trump's nomination of Barr comes as Mueller is reportedly nearing the end of his 19-month- inquiry. The special counsel has been closing in on several members of Trump's inner circle, including Michael Cohen, Paul Manafort and Michael Flynn.
But Barr had previously insisted that the job of an attorney general should not be influenced by the president. In a speech given in 1992, as he was serving in the Bush administration, Barr said that an attorney general's loyalty ultimately lies with the rule of law than to the president.
"The attorney general's oath to uphold the Constitution raises the question whether his duty lies ultimately with the president who appointed him or more abstractly with the rule of law. I said in my confirmation hearings, and have said several times since, that the attorney general's ultimate allegiance must be to the rule of law," Barr said.
Democrats are already threatening to challenge Trump's nomination of Barr.
Senator Mazie Hirono of Hawaii said before Trump's announcement that she would have difficulty supporting Barr "because here's another person who auditioned for the job...by talking about how Hillary Clinton should continue to be investigated and questioning the Mueller investigation."
Senator Richard Blumenthal of Connecticut echoed Hirono's statements and said that he would "demand that Mr. Barr make a firm and specific commitment to protect the Mueller investigation."