William Barr Corrects Himself, Confirms Trump Campaign was Warned in 2016 About Russian Interference
Attorney General William Barr confirmed Wednesday during testimony before the Senate Judiciary Committee that the Trump campaign was briefed in 2016 that the Russians would try to infiltrate it, contrary to previous remarks made by the president.
"I have been told during the break that a lesser kind of briefing, a security briefing that generally discusses general threats, apparently was given to the campaign in August [2016]," Barr told lawmakers after returning from a brief recess.
Earlier in his testimony, the attorney general was asked by Republican Senator John Cornyn whether a "defensive briefing" was given to the Trump campaign by the FBI as part of their counterintelligence investigation. Cornyn also questioned whether the FBI told then-candidate Trump "what the Russians were trying to do and advise him to tell people affiliated with his campaign to be on their guard and be vigilant about Russian efforts to undermine public confidence in the election."
"My understanding is that didn't happen," Barr responded. "Under these circumstances, it's one of the things that I can't fathom why it did not happen, if you're concerned about interference in the election and you have substantial people involved in the campaign who were former U.S. attorneys, I don't understand why the bureau would not have gone and given a defensive briefing."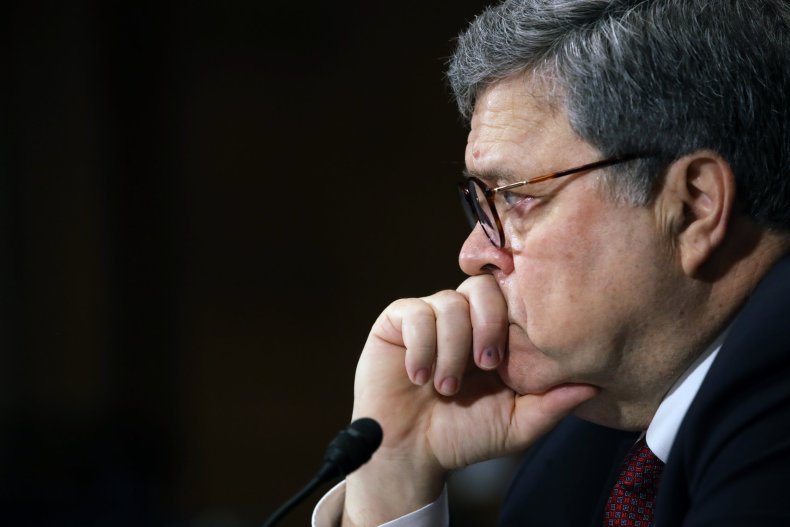 Barr later clarified, telling the senators that the Trump campaign did receive a general briefing. But it was not a "defensive briefing," he said. Hillary Clinton's presidential campaign also reportedly received the same briefing, consistent with providing presidential nominees with classified intelligence to protect against foreign threats.
Barr's revelations fly in the face of Trump repeatedly lambasting former President Barack Obama and the FBI for not alerting his campaign to the ongoing efforts by Russia to infiltrate it. NBC News also reported in October and December 2017 that the campaign was "briefed and warned" on the matter.
"Why didn't President Obama do something about Russia in September (before November Election) when told by the FBI?" Trump tweeted Wednesday. "He did NOTHING, and had no intention of doing anything!"
Throughout the campaign, including after he was reportedly told Russia was responsible for the hacks of the Democratic National Committee and the Clinton campaign, as well as behind efforts to influence the election, Trump said that instead of Russia trying to interfere, it was "somebody sitting on their bed that weighs 400 pounds."
The president also questioned in May 2018 via Twitter why "didn't the crooked highest levels of the FBI or 'Justice' contact me to tell me of the phony Russia problem?"