'Debunked Conspiracy Theory': William Barr's Trump Campaign 'Spying' Claim Blasted by Democrats as Republicans Cheer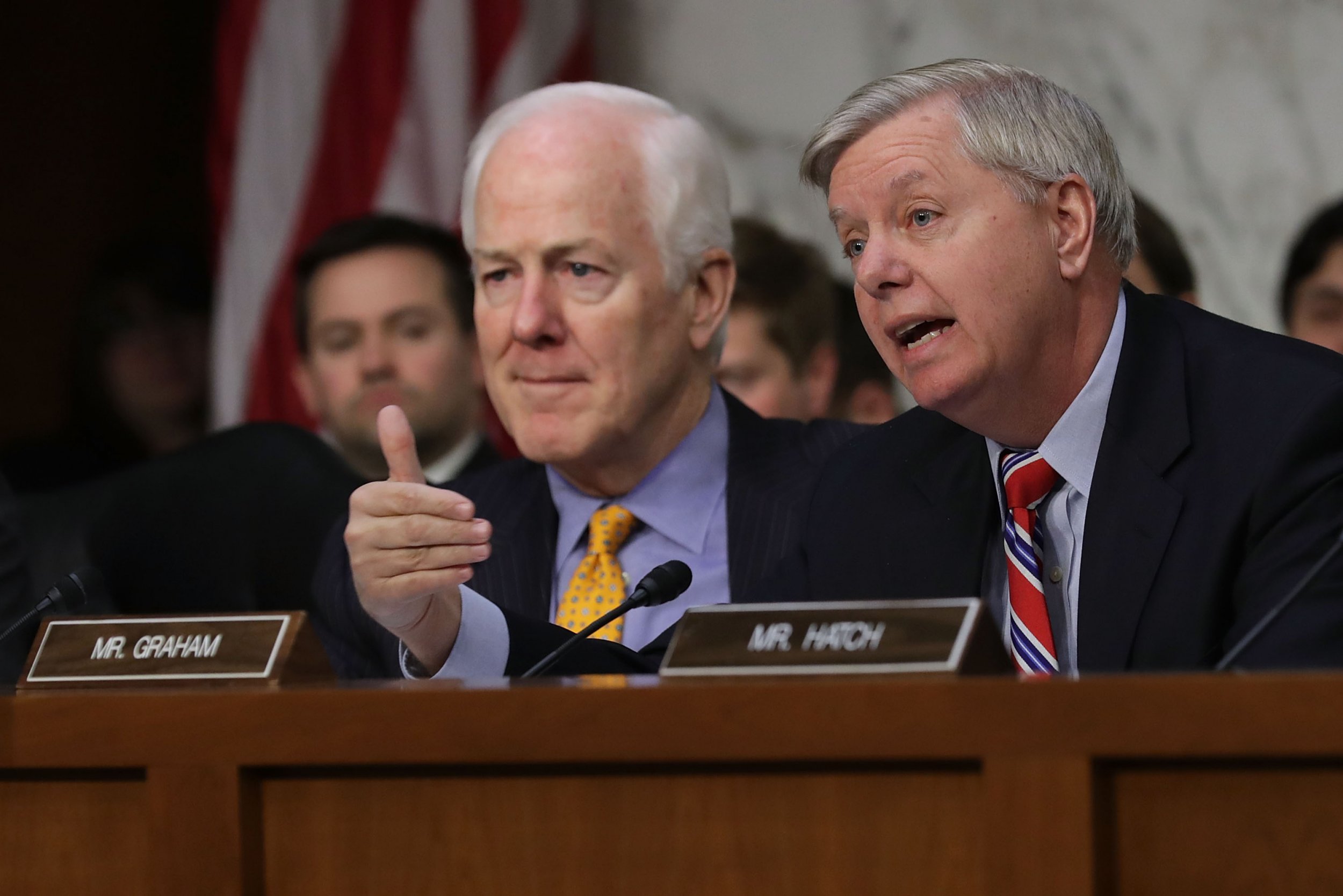 During his second consecutive day of testimony on Capitol Hill, Attorney General William Barr made new revelations that he believed "spying did occur" on the 2016 Trump campaign and that he would investigate. The claim prompted Republicans to say such a probe was long overdue while Democrats labeled it a "debunked conspiracy theory."
"I think spying did occur," Barr told members of a Senate Appropriations subcommittee. "But the question is whether it was adequality predicated. And I'm not suggesting it wasn't adequately predicated. But I need to explore that."
Republicans welcomed the news, who said certain aspects of the recently-concluded Russia investigation long-seemed suspicious, and that there could have been bias against Trump within the FBI and DOJ among those who conducted the investigations. Barr also said he'd be "looking into" how the counterintelligence investigation into Russian election interence began and will make sure there "was no unauthorized surveillance."
"I think that there is enough smoke that there's worth looking into," Republican Senator Susan Collins, a member of the Intelligence Committee, told Newsweek. "But let me make it very clear, I think we needed the Mueller investigation, regardless."
In addition to more conservative lawmakers and Trump being skeptical of special counsel Robert Mueller's probe into alleged Russian collusion with the Trump campaign throughout its 22-month duration, they claimed there was bias at the FBI and that it was a "witch hunt." Republicans often point to the FISA surveillance warrant issued in October 2016 to surveil former Trump campaign foreign policy adviser Carter Page as proof, which is already being investigated by the DOJ's inspector general. The government did not begin surveilling Page until after he left the campaign, which followed a trip to Moscow, contacts with various Russians and the Steele dossier that contained outlandish allegations about Trump's links to Russia and was in part funded by Hillary Clinton.
It's unclear what Barr exactly meant when he said, "spying did occur." He would only go so far as to say, "there is a basis for my concern." He did not offer any direct evidence.
Senate Intelligence Committee Chairman Richard Burr would not answer most questions because he said he needed to further review the attorney general's remarks and the context surrounding them. Asked if he, through the course of his committee's investigations, ever saw evidence to corroborate the spy allegations, the Republican told Newsweek: "He's made an assessment. I'm not going to make an assessment on top of his assessment."
Barr's investigation into alleged spying of the Trump campaign by the FBI would not be the first time such a matter has been addressed. After Trump tweeted last year about "Spygate," which alleged the FBI planted a spy in his 2016 presidential campaign, DOJ investigated. They found nothing to support Trump's claims of an FBI spy or inappropriate behavior, according to a joint statement from the bipartisan group of lawmakers known as the "Gang of 8" that attended a classified DOJ and FBI briefing. Burr was one of those lawmakers.
Still, Republicans viewed Barr probing the matter as something that was long overdue. Senate Judiciary Committee Chairman Lindsey Graham told reporters that his committee would likely look further into the matter, while GOP Senator and Intelligence Committee member John Cornyn suggested the Obama administration would have likely been involved in any illegal spying.
"I don't think it's anything new, just in terms of the basic concerns of rogue activity at the FBI and, I would say, irregular counterintelligence investigations of a candidate for president," Cornyn told Newsweek. "Unfortunately, I think there looks to me like there were some rogue FBI agents, and it's hard for me to believe that all of this activity couldn't have occurred from the White House on down. It's just too unorthodox and bizarre."
Democrats, on the other hand, blasted Barr for making such suggestions. They called such remarks "irresponsible" for the nation's top law enforcement official to make and equated it to a conspiracy theory.
"[Barr] knows there was ample evidence of Russian attempts to infiltrate the Trump campaign and that the FBI took lawful action to stop it," Democratic Senator Mark Warner, ranking member of the Intelligence Committee, tweeted. "Giving a wink and a nod to this long-debunked 'spying' conspiracy theory is irresponsible. "
Representative Adam Schiff, chairman of the House Intelligence Committee, accused the attorney general of trying to appease Trump.
"This type of partisan talking point may please Donald Trump, who rails against a 'deep state coup,' but it also strikes another destructive blow to our democratic institutions," the California Democrat said in a statement.
Earlier Wednesday, Trump told reporters the entire Mueller investigation was "an attempted coup. This was an attempted takedown of a president and we beat them." The president added that he "knew how illegal this whole thing was: It was a scam."
The chairman of the House Judiciary Committee, Jerry Nadler, said that Barr's spying assertions "directly contradict what DOJ previously told us."
"I've asked DOJ to brief us immediately," Nadler tweeted. "In the meantime, the AG still owes us the full Mueller report."