William H. Macy's Birthday: 'Shameless' Star's 15 Best Movies and TV Shows Ranked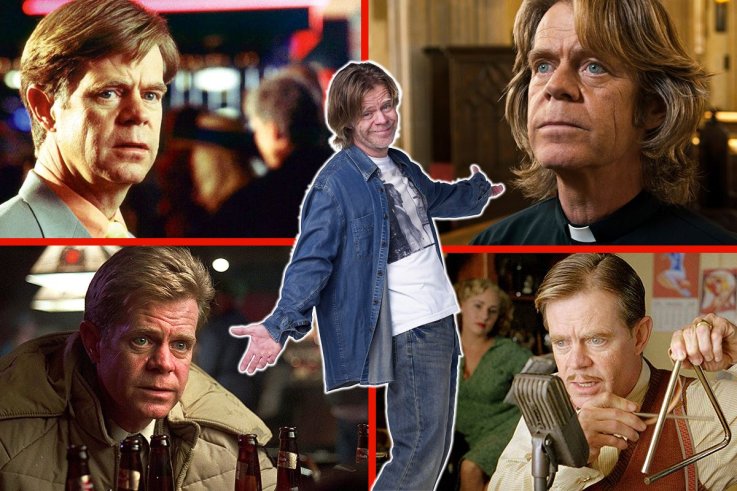 William H. Macy, who turns 69 today, is probably most familiar to audiences as the misanthropic alcoholic Frank Gallagher from the TV series Shameless, and movies such as Fargo and Magnolia.
Born on March 13, 1950 in Miami, Florida, Macy originally began training as a vet before transferring to study acting at Goddard College in Vermont. There he was taught by David Mamet—the renowned American playwright and director. Mamet gave the actor his first big breaks on stage and screen, including a breakout lead role the acclaimed 1991 crime drama Homicide. Despite a prolific stage acting resume, Macy's movie career was slow-burning—he was 41 by the time Homicide was released.
Macy landed the lead role in the Coen Brothers' black comedy Fargo in 1996. The movie was a critical success, winning seven Academy Awards including Best Picture. Macy's performance as a desperate, down-on-his-luck car salesman was acclaimed, earning him a nomination for Best Supporting Actor.
"Films like Fargo are why I love the movies," Roger Ebert wrote. "Macy, who has played salesmen and con men before, finds just the right note in his scenes in the auto showroom. It's fascinating to watch him in action."
The following year, Macy married his long-term girlfriend, the actor Felicity Huffman; the pair now have two daughters together. That year he appeared in another Oscar-winning movie—Paul Thomas Anderson's Boogie Nights. "In terms of sweep, ambition and precocious cinematic competence, it heralds the arrival of a new talent," wrote Time Out. Macy went on to play a key role in Magnolia (1999), another award-winning Anderson vehicle.
Since then, he's starred in movies such as Wild Hogs and The Sessions, with smaller roles in the likes of Cake, Room, and Walter, while being prolific in the world of television. Shameless, the long-running series chronicling the dysfunctional Gallagher family, has racked up nine seasons since its 2011 debut.
Macy's appeal was summed up by Entertainment Weekly's Owen Gleiberman: "With his beady, fearful eyes peering out of a head that's like an oversize light bulb, he gives off electric glints of duplicity even when he's just standing there, not moving a forehead muscle. Macy, in movies like Fargo and Boogie Nights, all but cornered the market on whiny-souled, impotent losers—men who squirm and seethe in silent frustration until it bursts out of them in a volcanic nerd spasm."
To celebrate Macy's birthday, Newsweek has analyzed data from review aggregation websites Rotten Tomatoes, Metacritic and IMDb to rank his 15 best movies.