Princess Diana: Quotes Prince William and Harry Said About Their Mother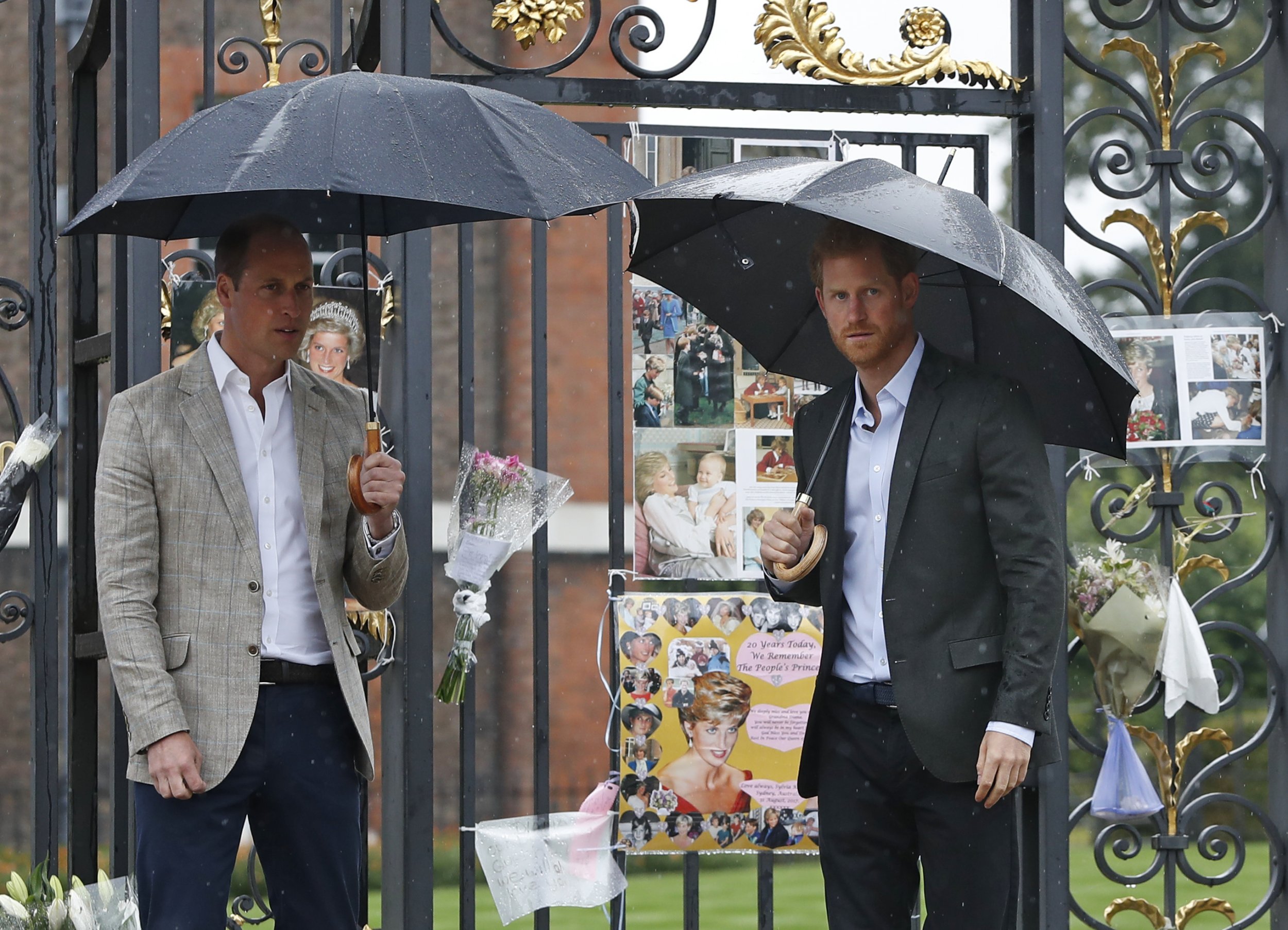 Friday marks 21 years since Princess Diana, the late mother of Prince William and Harry, tragically died in a car crash on August 31, 199 when she was 36 years old. William was 15 and Harry was 12 at the time. To remember Princess Diana, the following sweet quotes from Prince William and Harry said about their mother have been shared below.
Prince William
"We wanted to represent exactly what our mother would have wanted, how she was and lots of things," he said about Princess Diana's tribute concert in 2007. "The church service alone isn't enough. We wanted to have this big concert, full of energy, full of fun and happiness, which I know she would have wanted. On her birthday as well, it's got to be the best birthday present she ever had."
"Never being able to say the word 'Mummy' again in your life sounds like a small thing," he said as the royal patron of the Child Bereavement Charity as part of a Mother's Day campaign in 2009. "However, for many, including me, it is now really just a word—hollow and evoking only memories."
"Time makes it easier. I know how you feel. I still miss my mother every day—and it's 20 years after she died," he told a 14-year-old who lost his mother during a visit to the Keech Hospice in Luton, England, in 2016.
"Part of the reason why Harry and I want to do this is because we feel we owe it to her. I think an element of it is feeling like we let her down when we were younger. We couldn't protect her," he told the BBC about the documentary, Diana, in 2017. "We feel we at least owe her 20 years on to stand up for her name and remind everybody of the character and person that she was. Do our duties as sons in protecting her."
"When it came to the wedding, I did really feel that she was there. You know, there was times when you look to someone or something for strength, and I very much felt she was there for me," he said in the HBO documentary, Diana, Our Mother: Her Life and Legacy in 2017.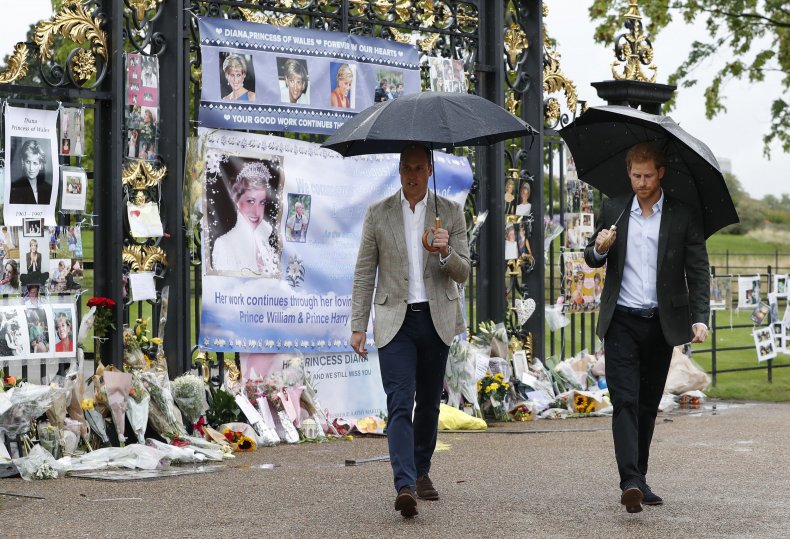 Prince Harry
"When she was alive, we completely took for granted her unrivaled love of life, laughter, fun and folly. She was our guardian, friend and protector," he said on the 10th anniversary of her death in 2007. "She never once allowed her unfaltering love for us to go unspoken or undemonstrated. She will always be remembered for her amazing public work, but behind the media glare, to us, just two loving children, she was quite simply the best mother in the world."
"We will do everything we can to make sure that she's never forgotten and carry on all the special gifts, as such, that she had and that she portrayed while she was alive," he told Good Morning America in 2016. "I hope that a lot of my mother's talents are shown in a lot of the work that I do. … I hope she's looking down with tears in her eyes, being incredibly proud of what we've established."
"All I want to do is make my mother incredibly proud. That's all I've ever wanted to do," he told People in 2016.
"I think it's never going to be easy for the two of us to talk about our mother, but 20 years on seems like a good time to remind people of the difference that she made not just to the royal family but also to the world," he said to the BBC ahead of Diana.
"She had the most wonderful sense of humor and always wanted to make things fun for us, as well as protect us," he told Newsweek in 2017.
"She was our mum. She still is our mom. And of course, as a son I would say this, she was the best mum in the world. She smothered us with love, that's for sure," he said in the HBO documentary, Diana, Our Mother: Her Life and Legacy in 2017.