A doctor accused of administering large amounts of fentanyl that led to multiple critically ill patient deaths was acquitted of 14 counts of murder on Wednesday.
William Husel, 46, a former doctor at Mount Carmel West Hospital in Columbus, Ohio, was found not guilty on all counts of murder nearly two months after the trial began. Jurors also had the option to convict Husel with lesser charges of attempted murder but chose to acquit after six days of deliberation.
Husel worked as a doctor in the intensive care unit (ICU) at Mount Carmel West. He was indicted in cases that involved at least 500 micrograms of the opioid painkiller fentanyl. Husel was fired from the hospital in December 2018 after an internal investigation found he ordered "excessive and potentially fatal" doses of pain medication to 25 or more patients who were near death, according to court documents.
"The State of Ohio v. William Husel was carefully tried and prepared by both the Prosecution and the Defense," Franklin County Prosecuting Attorney G. Gary Tyack said in a statement released after the verdict. "The Jury after review of all the evidence was not convinced beyond a reasonable doubt that William Husel was guilty of any of the charges submitted to them. We accept the jury verdict."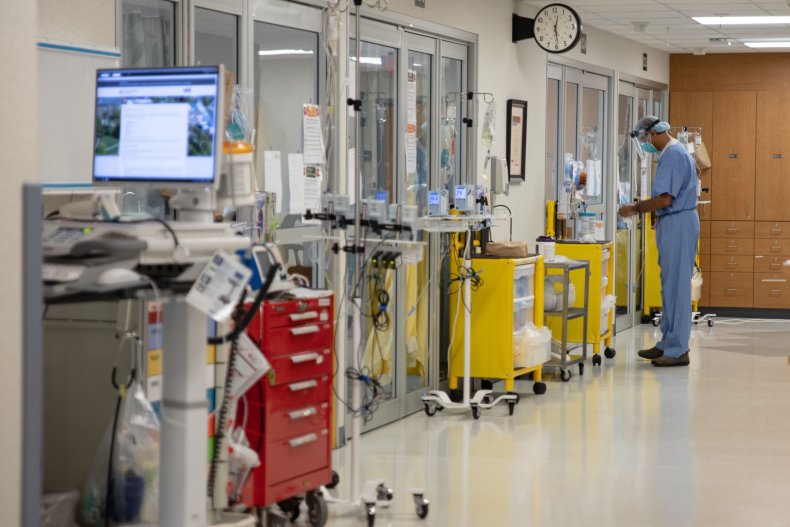 His colleagues who administered the medications weren't criminally charged, but the hospital system said it fired 23 nurses and pharmacists after the internal investigation. The hospital also referred numerous employees to their respective state boards for potential disciplinary action, according to the Associated Press.
All of Husel's patients died after the doctor allegedly prescribed lethal doses of fentanyl when his patients were removed from life support.
Prosecutors argued that ordering such dosages for nonsurgical situations indicated an intent to end lives. Husel's lawyers said that he was providing comforting care to dying patients, not trying to kill them.
The age of patients who died ranged from 37- to 81-years-old. The first patient's death was in May 2015, according to the AP.
The Ohio State Medical Board suspended Husel's medical license and stated that his continued practice would "present a danger of immediate and serious harm to the public," court documents said.
In June 2019, an Ohio grand jury indicted Husel for 25 counts of murder, which was later dropped down to 14 counts.
Husel would have faced life in prison with parole eligibility after 15 years had he been found guilty of just one count of murder. He still continues to battle over 10 civil lawsuits filed by the families of patients who died.
Husel's attorney, Jose Baez, celebrated on Twitter after the verdict was read.
"Justice!!!" Baez wrote. "Not Guilty on all counts! Thank you everyone for your prayers."
Newsweek reached out to Husel's attorney for comment.