Who Is Ex-Mount Carmel Doctor William Husel? Charges Expected Over His Alleged Role In Deaths Of Dozens of Patients
A doctor accused of giving excessive amounts of painkiller to more than two dozen patients who died soon after getting them is expected to face multiple charges, it has been reported.
William Husel worked as an anesthesiologist and ICU doctor at Ohio's Mount Carmel West hospital from 2013 until he was fired in December 2018.
Mount Carmel alleged that at least 34 patients were given higher-than-usual painkiller doses under his care, WOSU reported.
Back in February, the Franklin County Prosecutor's Office said it was investigating deaths connected to the doctor, and another investigation into his conduct was being undertaken by the state's medical board.
Prosecutors and police have interviewed dozens of witnesses over the claims, which his attorney has denied, ABC News reported.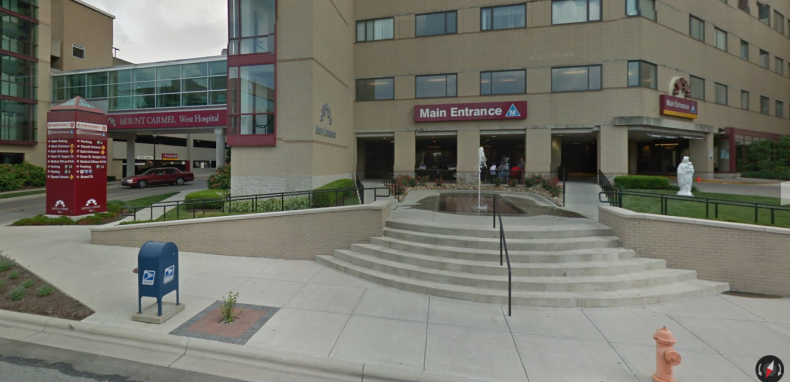 The investigation was sparked after the hospital told the estate of Janet Kavanaugh, 79, how she had died soon after being given a fatal dose of fentanyl in 2017.
The hospital said at least 26 other patients were also given excessive doses of the opioid which is 50 times stronger than morphine.
The dose was ordered by Husel, approved by the pharmacist and administered by the nurse, ABC reported.
David Austin told the Columbus Dispatch that he blamed Hesel for the death of his wife Bonnie, aged 64. He said he had assessed her as being brain-dead and ordered excessive doses of fentanyl after she had been placed on life support.
Husel, registered nurse Tyler Rudman and pharmacist Talon Schroyer were named in a civil lawsuit filed against the hospital while more than 20 hospital staff members have been placed on leave during the investigation.
The lawsuit accuses Husel, Schroyer and Rudman of ordering and providing lethal doses of the drug, WBSN reported.
In a video statement on YouTube, Ed Lamb, president, and hospital CEO admitted more than two dozen dying patients were purposely given the fatal doses without their or their families' consent.
He said Husel "ordered significantly excessive and potentially fatal doses of pain medication for at least 27 patients who were near death," although did not explain how the procedure exactly took place.
"We apologize for this tragedy and we're truly sorry for the additional grief this may have caused the families.
"The actions instigated by this doctor were unacceptable and inconsistent with the values and practices of Mount Carmel.
"Regardless of the reasons for the actions taken, we take responsibility for the fact the processes in place were not sufficient for preventing these actions from happening," Lamb said in a video statement.
Husel's attorney said the doctor would turn himself in to authorities on Wednesday.
Husel and Mount Carmel were named in at least 24 lawsuits. Husel's lawyer argued the doctor is immune from lawsuits under state law.
"Dr Husel did not intend to kill anyone, and did not perform mercy killings. We are cooperating with the prosecutors," his attorney said.
Husel graduated from Ohio University College with a doctorate of Osteopathic Medicine, the Post reported.
The Cleveland Clinic, where Husel worked from 2008 until 2013, said it had found no inappropriate prescribing history while he was there.