Who Is William 'Junior' Pierce? 'Mindhunter' Season 2 Suspect Became Serial Killer After Leaving Prison
The second season of crime thriller series Mindhunter has been released to critical acclaim. Created by Joe Penhall, the Netflix drama follows the early introduction of criminal profiling and criminal psychology at the FBI in the 1970s.
The first season saw the bureau interview a number of infamous serial killers of the time, including Ed Kemper, Montie Rissell, Jerry Brudos, Richard Speck and Dennis Rader. In Season 2, we see other famous killers featured, such as Charles Manson and David Berkowitz.
But along with these more notorious figures, Season 2 also features a less known serial killer—William "Junior" Pierce, who began carrying out multiple murders after he was released from prison.
Who was William "Junior" Pierce?
Few details are known about Pierce, but according to a New York Times report at the time, in 1970 he was serving time at Georgia state prison for burglary. After serving just seven months of a 10 to 20-year sentence, he was released on parole, despite a prison psychologist who said his "test scores reveal the possibility of sociopathic disorders. This individual may be dangerous to himself or others."
The psychologist's ominous words proved to be fatefully right. During his year spent outside of prison before being re-arrested on March 8, 1971, Pierce killed nine people, including 13-year-old Margaret "Peg" Cuttino, the daughter of a South Carolina state senator.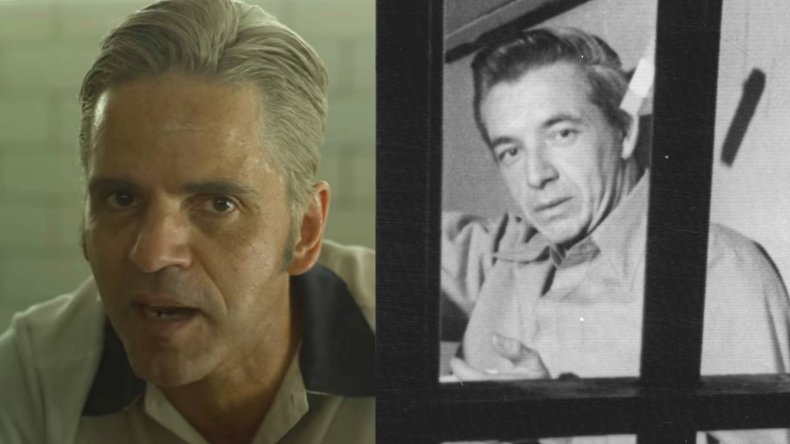 Pierce also confessed to killing 17-year-old waitress Kathy Anderson, 60-year-old service station operator James L. Shires, 51-year-old county store operator Lacy Thigpen, 50-year-old gas station attendant Joe Fletcher, 20-year-old housekeeper Virigina Maines, 60-year-old storekeeper Vivian Miles, 31-year-old storekeeper Hazel Wilcoz and 18-year-old college student Ann Goodwin. The murders all took place in Georgia, North Carolina and South Carolina.
For these crimes Pierce was convicted of murder and sentenced to life in prison. He was incarcerated on September 28, 1971 and remains behind bars today at Georgia Diagnostic and Classification State Prison, according to the Georgia Offender Database.
The grisly story of his year-long spate of killings is not covered in detail in Mindhunter Season 2, with Pierce instead used as a source of dark humor. Played by Michael Filipowich in third episode of the new season, agents Holden Ford (Jonathan Groff) and Jim Barney (Albert Jones) visit the killer to try and gain an insight into his criminality.
When they visit him, Pierce insists he is not dim-witted and boasts that he can speak seven languages, including "Libyan" (people in Libya speak Arabic). But as they continue to converse, it becomes readily apparent that he lacks the intelligence to offer any analytical insight. Eventually Barney gets Pierce to open up by bribing him with cookies. Barney later tells Ford that he brought along candy because a photograph of Pierce surrounded by junk food suggested the serial killer had a sweet tooth.