William Shakespeare Facts: What We Know About Famous Dramatist's Wife, Siblings, Burial Site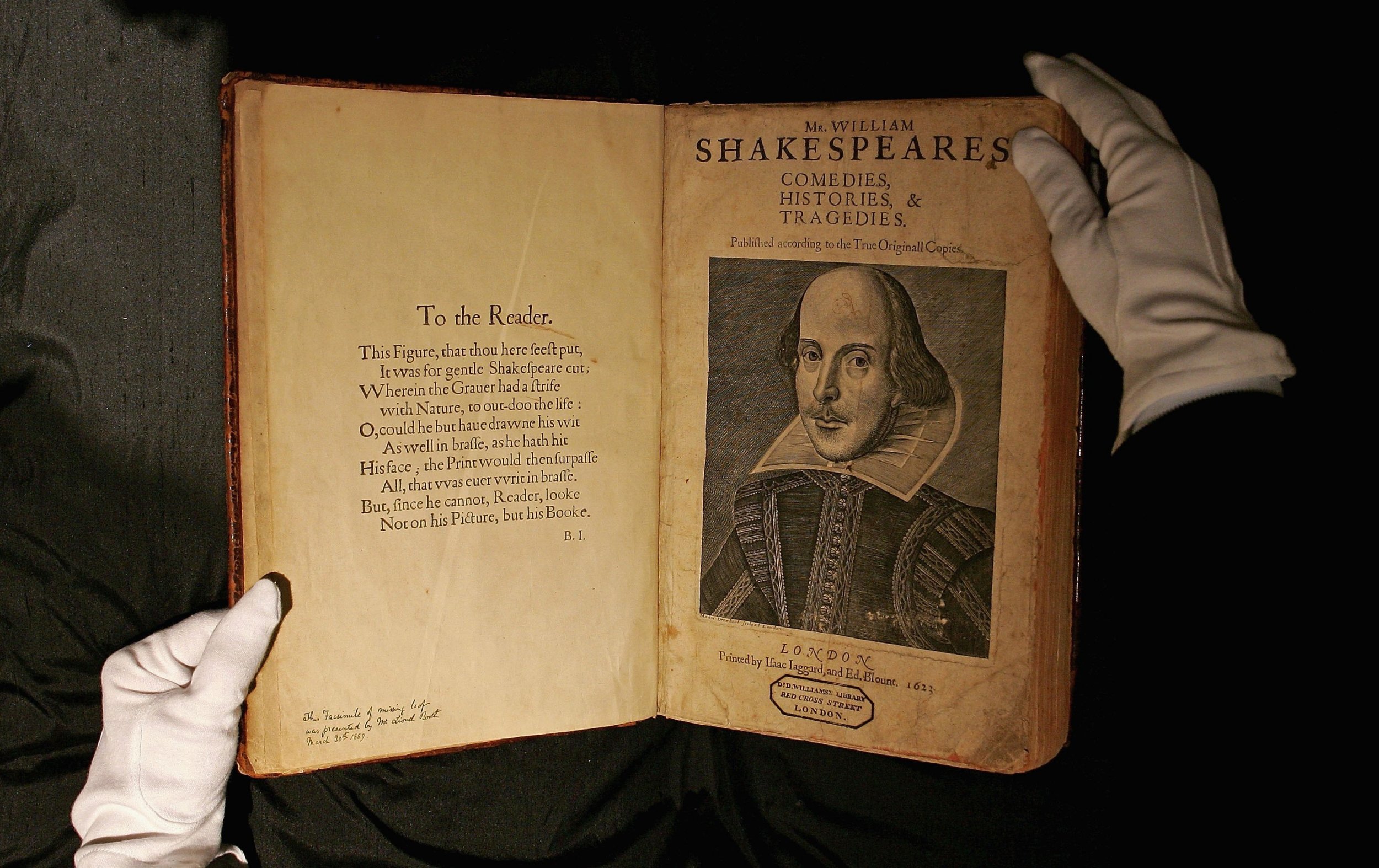 William Shakespeare's writing legacy lives on in ordinary conversation through sayings like "break the ice"—from The Taming of the Shrew—and "one fell swoop" from Macbeth.
The famed poet and dramatist lived centuries ago, and some of the facts about his life are still a mystery. While his cause of his death is unknown, the date of his death is widely accepted as April 23, 1616. He was buried two days later, on April 25, and was believed to have been 52 years old at the time. The date of his baptism was recorded as April 26, 1564, according to Encyclopedia Britannica, and he was likely born a few days before that event.
Information that would have been recorded for a person of his status, including baptisms and marriages, is available. Shakespeare was born in Stratford-upon-Avon, and records show that he was married at 18 to a woman named Anne Hathaway of Stratford. Below are seven more facts about Shakespeare's life and works.
Seven Facts About Shakespeare:
1. Shakespeare and his wife had three children together—Susanna, Hamnet and Judith—according to Shakespeare Birthplace Trust.
2. Shakespeare wrote 154 sonnets, 37 plays and five long poems, according to Absolute Shakespeare.
3. Merriam-Webster says it's a common misconception that Shakespeare invented the words assassination, puke and eyeball, among others.
4. The famous dramatist is buried at the Holy Trinity Church in Stratford-upon-Avon, the same church where he was baptized and where he worshipped throughout his life, according to the church's website. His gravestone features a curse for anyone who dares dig up his grave.
5. Shakespeare had seven brothers and sisters total, though two of them died before he was born, according to Shakespeare Birthplace Trust.
6. In his will, he left Anne his second-best bed, according to Shakespeare Birthplace Trust.
7. He likely wore an earring. They were common at the time, and portraits depict him wearing one, as a photo of his portrait in the National Portrait Gallery shows.