William Shakespeare's Skull Was Probably Stolen, Claims a New Documentary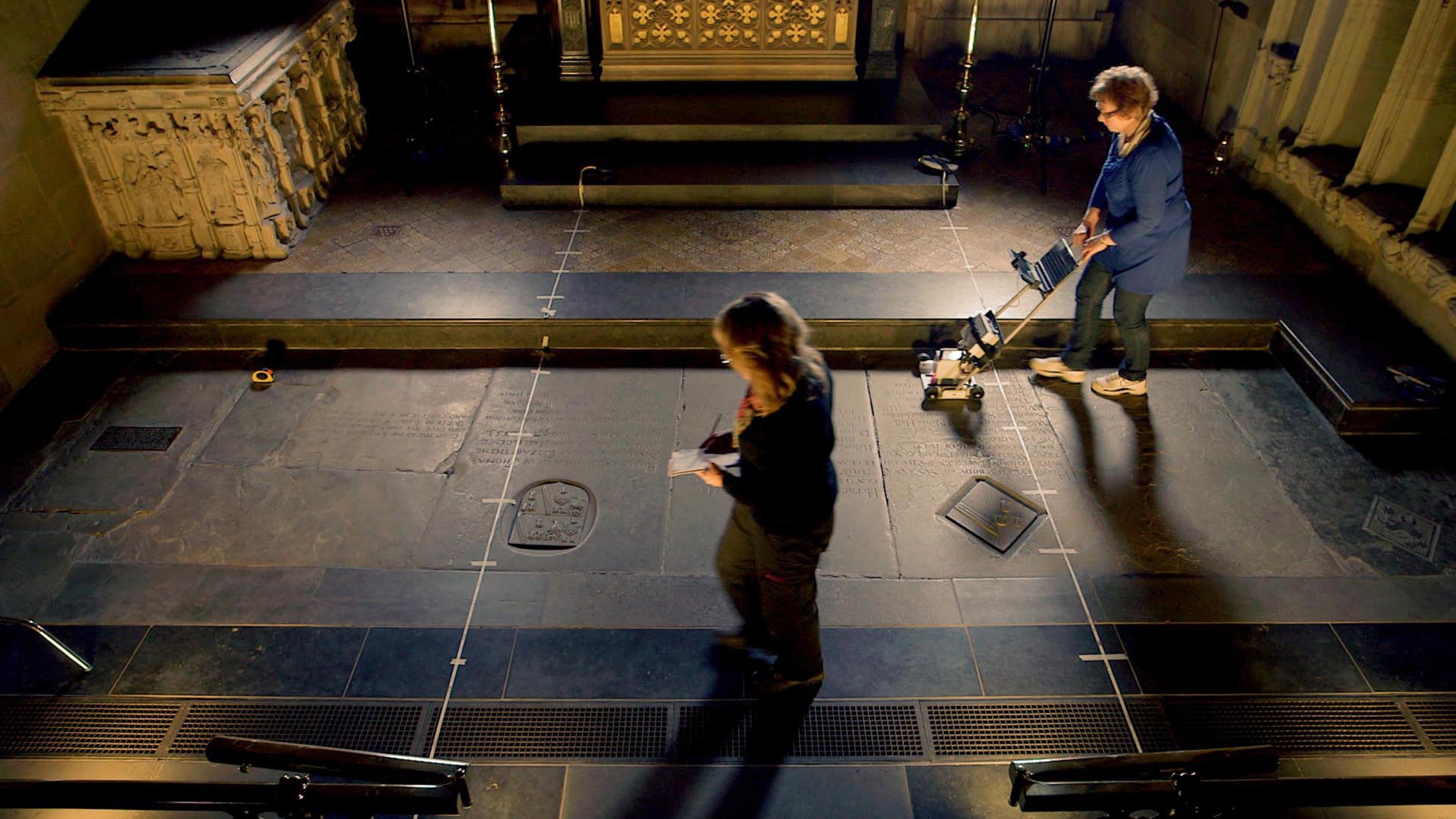 William Shakespeare's skull is likely to have been stolen by trophy hunters, a new documentary claims.
An archaeological survey of the playwright's grave at Holy Trinity Church in Stratford-upon-Avon appears to give new credence to theories that Shakespeare's grave was looted in 1794—rumors of which have been debunked as myth until now. The theory was first published in The Argosy magazine in 1879.
Archaeologist Kevin Colls of Staffordshire University led the investigation of Shakespeare's grave for a new documentary on the U.K.'s Channel 4 to mark the 400th anniversary of the Bard's death in April. Colls and his team conducted a ground-penetrating radar (GPR) search using state-of-the-art technology.
Key among their discoveries was an apparent repair to the head end of Shakespeare's burial site, indicating a previous disturbance to his final resting place.
"We have Shakespeare's burial with an odd disturbance at the head end and we have a story that suggests that at some point in history someone's come in and taken the skull of Shakespeare. It's very, very convincing to me that his skull isn't at Holy Trinity at all," said Colls in the documentary.
The televised investigation led Colls and his team to look into another legend: that Shakespeare's skull was sealed in a crypt inside St. Leonard's church in Worcestershire, some 15 miles away from his gravesite. However, a forensic anthropological survey conducted by Colls and his team found the skull in the crypt in fact belongs to an unknown woman, thought to be in her 70s when she died.
Colls also discovered that Shakespeare and his wife Anne Hathaway had been buried in one-meter-deep shallow graves beneath the church's floor, and not further below ground in a family vault as previously thought.
The GPR scan found no indication of metal, such as nails used for coffins, indicating Shakespeare was simply wrapped in a shroud rather than buried in a casket.
"It was a great honor to be the first researcher to be given permission to undertake non-invasive archaeological investigations at the grave of William Shakespeare," said Colls.
"The amazing project team...has produced astonishing results which are much better than I dared hoped for, and these results will undoubtedly spark discussion, scholarly debate and controversial theories for years to come," he added. "Even now, thinking of the findings sends shivers down my spine."
Secret History: Shakespeare's Tomb airs on Saturday at 8 p.m. on Channel 4.