William Shatner Blasted for 'Hysterical' #MeToo Comments: 'You Are in Denial'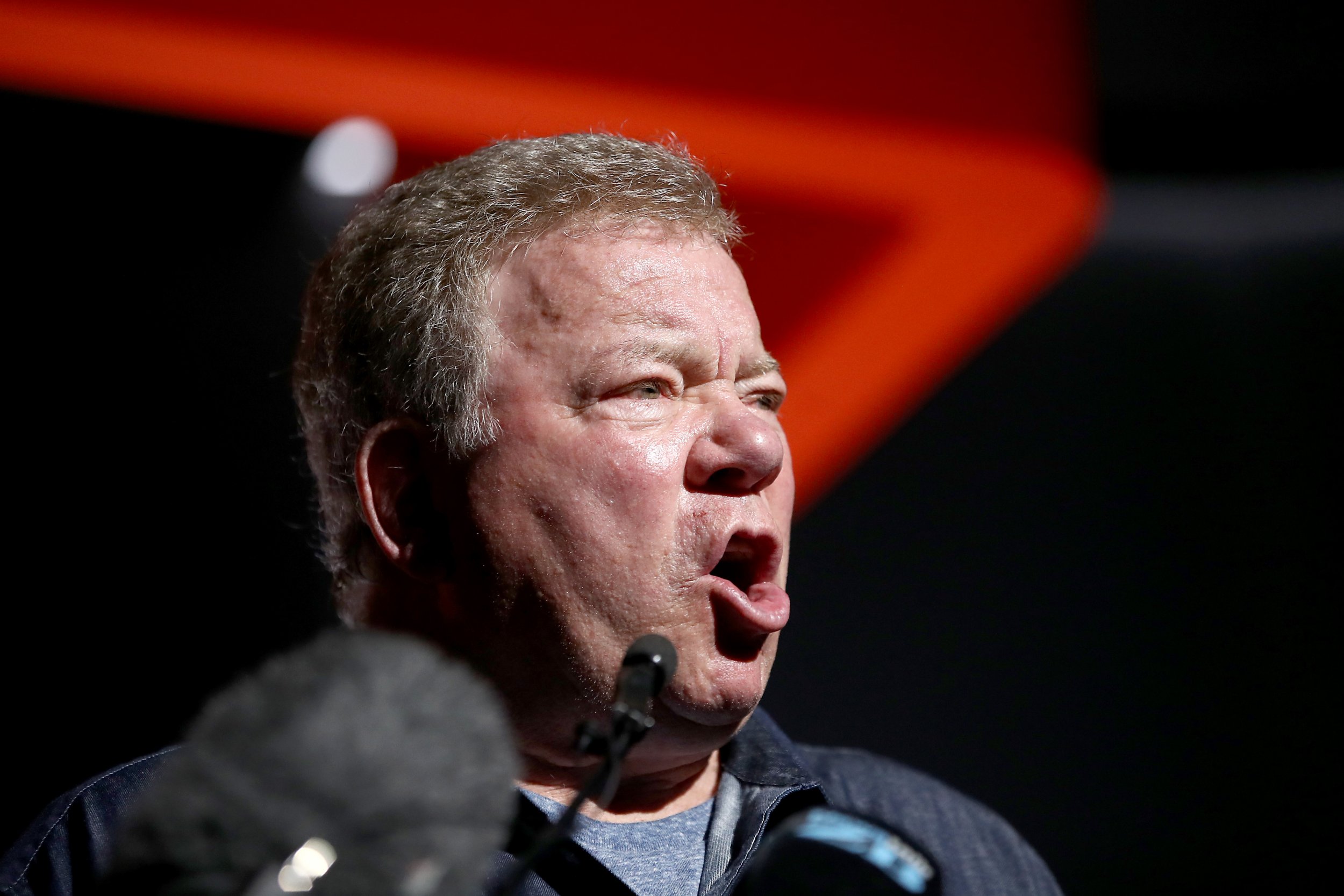 William Shatner has received backlash online for his controversial take on the #MeToo movement.
On Saturday he tweeted that women are using the movement "as a weapon...when they don't get their way." Such actions, he added, lead to a "hysterical" circus that's both "comic" and "sad."
Although a number of users praised his tweet, others criticized the actor. "What else do they use [as a weapon]? Rape accusations? Let's go back to the days when women were constantly disbelieved, shall we? You are in denial about the scale of sexual harassment, unfortunately," commented user Tawny Madison.
The 87-year-old was tweeting in the wake of a recent interview with DailyMailTV, in which he defended classic Christmas song "Baby It's Cold Outside." The track has received a raft of criticism after a radio station pulled it over lyrics that see a man try and persuade his female companion to stay longer at his home.
Shatner said that, while the #MeToo movement was "great," it was often used inappropriately. "If you look back at things that were written and said 20, 30 years ago, it's a different context. And you've got to judge it by that context," he told Daily Mail TV. "Rape and pillage, absolutely not, those are crimes against humanity. But saying ''would you make love with me?' and the opposing party says yes or no, I can't fathom what's wrong with that.
"It's like saying would you have dinner, would you like to write a song with me, would you do an interview? I'm not insulted by you asking me to do an interview. Maybe it's my mindset based on the years I've lived, but I'm trying to be fair and I don't see the problem."
"It's become hysterical," he added. "It's a whole new culture. The whole business has changed. The whole man-woman relationship has changed to a severe degree."
Shatner appeared on Daily MailTV to promote his new Christmas album, "Shatner Claus," which features duets with Iggy Pop, Henry Rollins and Brad Paisley.
The actor, who told the outlet he had recently taken a training class on sexual harassment in the workplace, has also been accused of "mansplaining." On Wednesday, for example, some Twitter users criticized his advice to a woman who said she had experienced persistent sexual harassment at work.
Shatner suggested: "Instead of frowning which could be interpreted several different ways have you said something to the effect of 'Hey, thank you for the wonderful compliment but as we are in a work environment we should keep things above board - lest people get offended.'?"
"Oops. Mansplain fail," wrote user Mo Brock. User Jim added: "we are putting the onus on receiver and not giver...I have no doubt that you mean nothing by your compliments, but the question is how are they perceived."