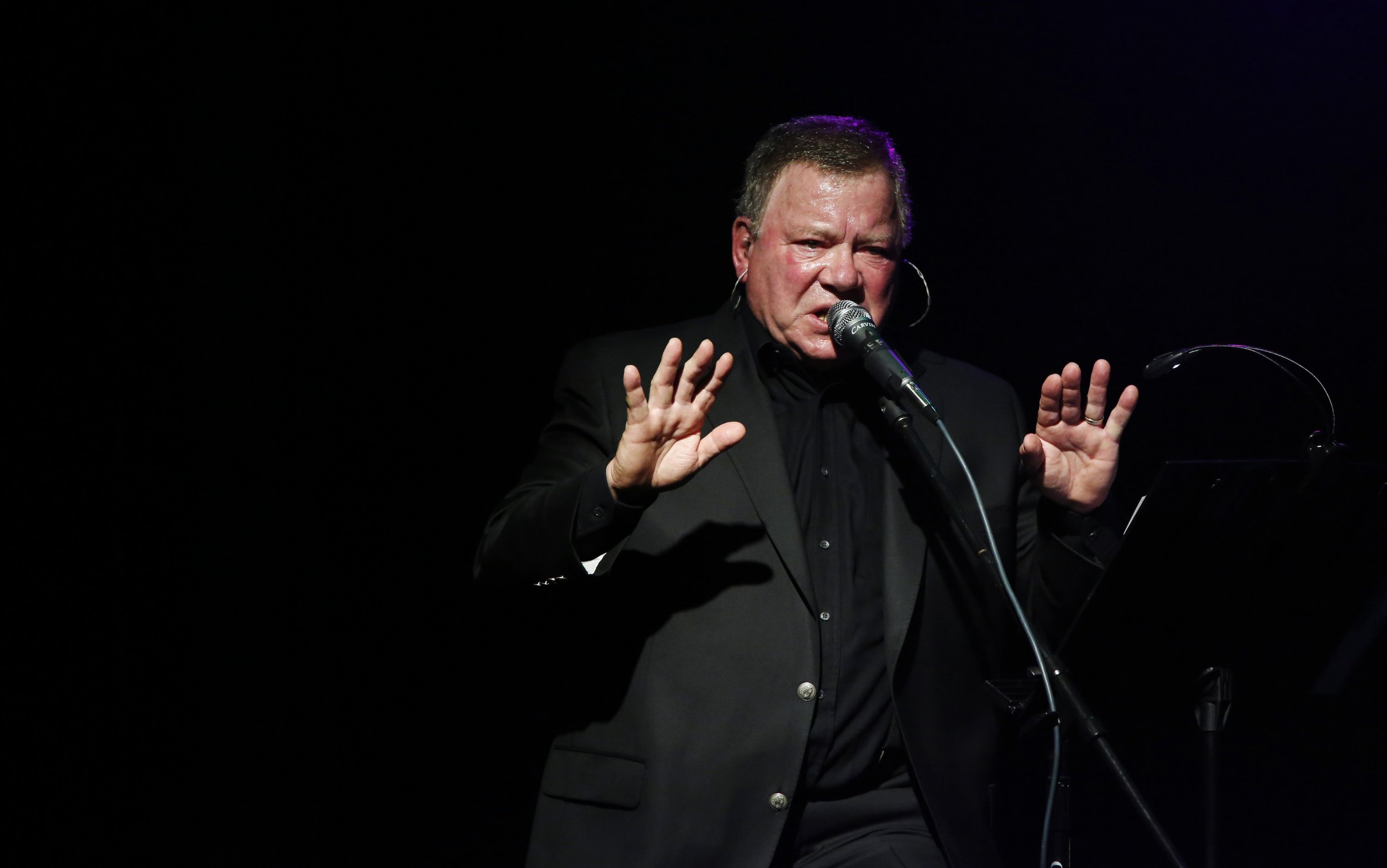 Millions of Star Wars fans may have eagerly devoured the trailer for Star Wars: The Force Awakens, due out on December 18, but William Shatner—captain of the starship Enterprise and star of the original Star Trek series—wasn't among them. "To me there isn't a controversy," the actor tells Newsweek. "Star Trek is far superior to Star Wars."
As he has done with previous trailers, Shatner took to Twitter to mock the rival science fiction series.
And again, it didn't go over well with the faithful. But it's a reaction that he's come to expect. "There are no peaceful negotiations on Twitter," says Shatner. "It's a battlefield."
[Related: Watch the Epic New Trailer for 'Star Wars: The Force Awakens']
Shatner is slightly less acerbic toward Wars when he's not on Twitter, comparing the series, as favorably as one can, to El Niño, which promises a wet winter for dry California. "So this trailer whets our parched lips for more Star Wars and Star Trek," Shatner says.
It may seem strange that the star of one science fiction series would take time to denigrate another—especially now that the two are linked by the same director, J.J. Abrams, who made 2013's Star Trek Into Darkness, the most-successful Star Trek movie yet. But to Shatner, the two series represent different genres: the cerebral science fiction and adventurous romp of fantasy. "The original Star Treks were shows about ideas," he says.
That's not to say he doesn't see some value in what he sees as Star Wars' special effects-heavy approach to moviemaking. "Nowadays a lot of entertainment comes from special effects," he says. "That's how Star Trek went from a television show to a big movie—because of Abrams' ability to manipulate the ride."
Carrie Fisher once strangled Shatner on Twitter, so it's not a surprise he's quick with some cryptic praise for the Star Wars actress's inclusion in the latest film. "She's a wonderful older lady and I think she brings great gravitas and seriousness to the project...especially when they bind her hair up like that. It makes her look top-heavy, and that's really good," he says.
Shatner says he's "thrilled" to see an older Harrison Ford "in all his handsome crankiness" back as a wizened Han Solo. "To see an old guy like that maintain his part stirs my heart that maybe J.J. [Abrams] may look fondly in my direction," Shatner says, perhaps alluding to Beyond, the next Abrams-directed entry into the series, due out in 2016.