A historic moment for the U.S. Air Force is in motion as Major General William Cooley faces a court-martial for sexual assault charges, the service announced Tuesday regarding the two-star general, who previously headed the Air Force Research Lab.
Cooley was first removed from his position at the prestigious lab on Wright-Patterson Air Force Base in Ohio in January 2020 while the Office of Special Investigations (OSI) looked into the allegations.
According to an OSI press release, Cooley is facing three counts under Article 120 of the Uniform Code of Military Justice. He is accused of trying to kiss a woman on her mouth "with the intent to gratify his sexual desire" without her consent, sexual contact that caused the woman to touch his genitals and of touching the woman's breast and genitalia through her clothing with his hand.
"We look forward to demonstrating Gen. Cooley's innocence. He did not sexually assault [the alleged victim]," Daniel Conway, attorney for Cooley, wrote to Newsweek. The defense alleged Monday in court that Cooley is a victim of a conspiracy to end his career.
In court, the defense did not deny that a kiss occurred but insisted it was consensual.
"There never was an allegation of anything other than a consensual kiss until [the accuser] reported to OSI," Conway said.
According to transcripts, government counsel Lt. Col. Matthew Neil said in a military court in February that voicemails left for the woman by Cooley show it was "categorically impossible" for Cooley to have been honest with the OSI investigation, during which Cooley maintained his innocence.
"The story he spun was not an accurate one," Neil said, arguing that Cooley's declaration of innocence conflicted with statements he made later to investigators and to the alleged victim.
Cooley asserted that his accuser's marriage and reputation relied on the "false allegations."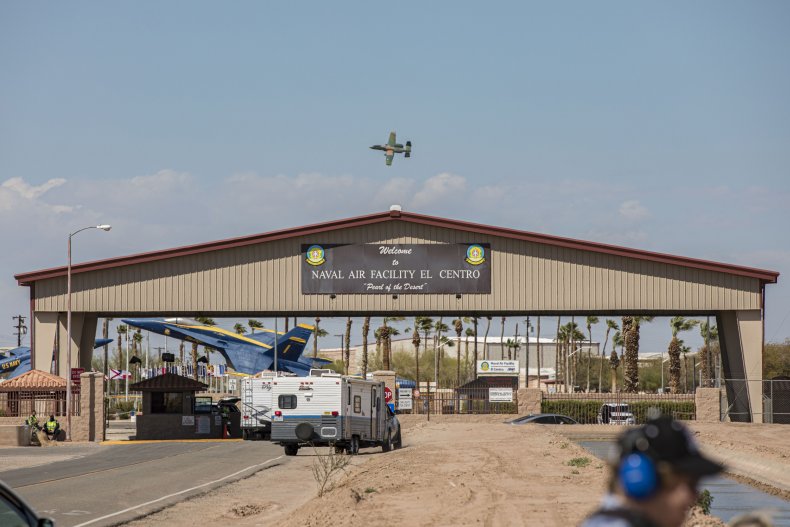 "I have cooperated with the investigation, and I have been truthful throughout this process," Cooley told the court. "I am confident that I will be exonerated."
Cooley was in charge at the research lab for more than two years before his removal and is now the first Air Force personnel of his stature to receive a court-martialed, according to the military news site Task and Purpose.
Cooley still works on base as a special assistant to Air Force Materiel Command Commander Gen. Arnold Buch Jr., whose decision to pursue the court-martial could mean any punishment but death for a member of the armed forces.