Williams College Investigated for Alleged Civil Rights Violation After Students Vote Against Pro-Israel Group
The Department of Education's Office for Civil Rights (OCR) opened an investigation into Williams College after receiving a complaint alleging the student government discriminated against pro-Israel students.
Williams College's student government, the College Council, rejected a proposal to create the student group, Williams Initiative for Israel (WIFI). The administration criticized the decision on the basis it was possibly out of sync with the College Council's bylaws and a college professor filed a complaint with OCR.
Opinions about Israel have caused tension on college campuses nationwide in recent months. In April, pro-Israel students filed a complaint with OCR against at New York University, also alleging the school violated Title VI.
Title VI prohibits higher education institutions receiving federal funds from discriminating against people based on race, color or national origin. While Williams College disagreed with the College Council's decision, David Bernstein, a law professor at George Mason University, wrote in his complaint that since the student government is an "official arm of the college," their actions are covered by title VI.
"I read about the situation at Williams College, I was outraged, and it was Yom HaShoah [Holocaust Remembrance Day], so I felt compelled to do something about it," Bernstein told Newsweek. "In my experience, Jewish professionals on campus aren't sufficiently assertive in such matters, and students have lots of others things on their plate, so I figured that if I didn't do something, no one would."
Bernstein said he expected the OCR to open up an investigation after he filed his complaint, noting that the situation seemed "like a pretty open-and-shut case of discrimination." Newsweek reached out to OCR, but did not receive a response in time for publication.
"Williams welcomes the opportunity to work with the [OCR]," Gregory Shook, the Williams College Director of Media Relations told Newsweek. "Our goal is to educate our students about governance and campus climate. Partnering with OCR is a valuable way to move that effort forward."
OCR describes itself as a "neutral fact-finder" on its official website, and during the investigation, it will collect and analyze relevant evidence. If OCR finds the organization failed to comply with the law, the first step is to negotiate a voluntary resolution agreement, which outlines specific remedial actions.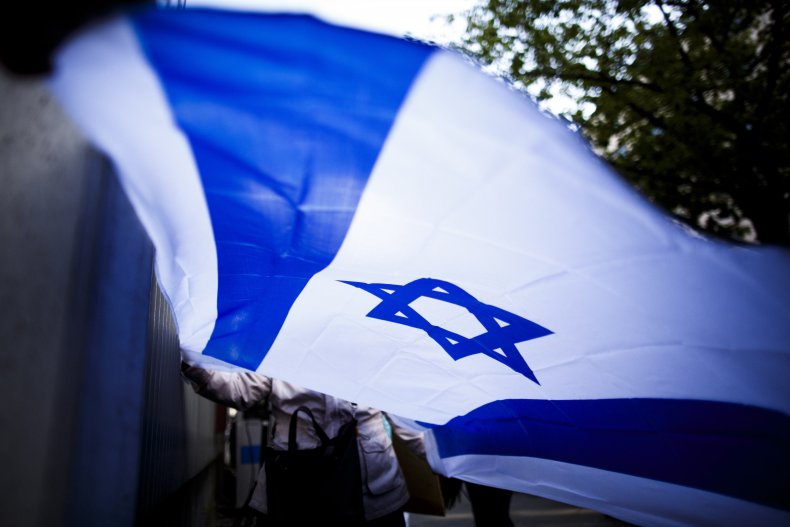 In the event an organization rejects a resolution agreement, federal financial assistance can be withheld or the case can be referred to the Department of Justice.
On April 23, the College Council voted 13-8 to reject students' proposal to create the registered student group WIFI, which supports Israel.
Following the vote, Williams College President Maud Mandel said transcripts from debates about the proposed student organization and the vote indicated that the decision was political. Using politics as criteria for review, Mandel explained, broke with the College Council's process for reviewing student groups. The rejection also was "in tension" with the student government's bylaws prohibiting discrimination against student organizations.
"We've always expected the Council to follow its own processes and bylaws. I'm disappointed that that didn't happen in this instance ... Differences over such views are legitimate grounds for debate, but not for exercising the power to approve or reject a student group," Mandel said.
On May 14, a committee made up of administrators and a College Council representative considered WIFI's request, in accordance with a process outlined in the Student Handbook. The committee voted to grant WIFI status as a registered student organization.
Bernstein credited Williams College with taking steps to mitigate the situation, but said it wasn't solely an issue of poor procedures. He said it went past a "misgovernance problem" and was a problem of anti-Semitism, which required the college's acknowledgment to alleviate.