Williams College Tuition Cuts Could Prompt Some Schools to Reduce Costs
Williams College's upcoming tuition discounts could signal similar cost reductions ahead for students enrolled at other schools, some higher education experts suggest.
As financial challenges and health concerns sparked by the coronavirus pandemic pose attendance threats to colleges and universities, Williams' decision has prompted discussion about whether other administrations will lower fees in efforts to retain incoming or returning students next fall.
Speaking to Forbes on Monday, Rick Staisloff, the founder of education consulting company rpk Group, said Williams' tuition announcement could inspire others to amend payment policies.
"Unlike other tuition resets in higher education, Williams's decision isn't focused on trying to reposition itself in the market," Staisloff told the publication. "That said, it will be interesting to see if this decision provides cover going forward for other institutions interested in moving away from a high price/high financial aid strategy."
Williams College President Maud Mandel announced the school's tuition changes in a letter to students and staff released on Monday. The letter confirmed Williams' plans to resume on-campus instruction this fall and outlined a one-time, 15 percent reduction to its "comprehensive fee," which comprises the cost of tuition as well as room and board.
"Williams is reducing our comprehensive fee by 15 percent for all families on a one-time basis for academic year 2020–21, relative to the amount we'd previously announced for the coming year. Families on financial aid will have their expected family contribution reduced by 15 percent," the letter stated.
It went on, "This reduction recognizes the fact that the pandemic and associated challenges are requiring us to cancel Winter Study as well as fall athletics competition and many student activities, among other opportunities that we usually encourage families to expect as part of their student's education."
Newsweek reached out to Williams for comment but did not receive a reply before publication.
Although a handful of higher education institutions across the country have announced policies to reduce financial burdens on families and encourage attendance during the pandemic, Williams was the first globally recognized school to lower tuition. While its decision could inspire other wealthy, internationally accredited institutions to follow suit, that may not be feasible for schools facing financial deficits due to revenues lost in unpaid fees for campus facilities or room and board last semester.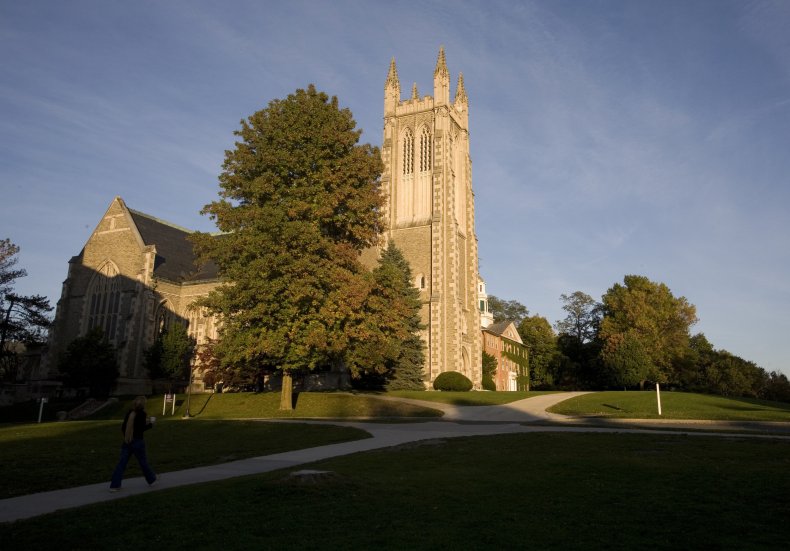 "Colleges like Williams are about the only ones that can lower tuition and cover the loss as well," Robert Kelchen, an associate professor at Seton Hall University, told The Boston Globe on Monday. "Williams is one of the wealthiest colleges in the country."
Williams' endowment was $2.6 billion in 2018, according to U.S. News & World Report, among the highest of any college nationwide. Endowments at dozens of other elite institutions, including several facing lawsuits from students seeking tuition refunds for the past semester, are even higher.