Williamsburg Coffee Shops Aren't Afraid of the Big Bad Starbucks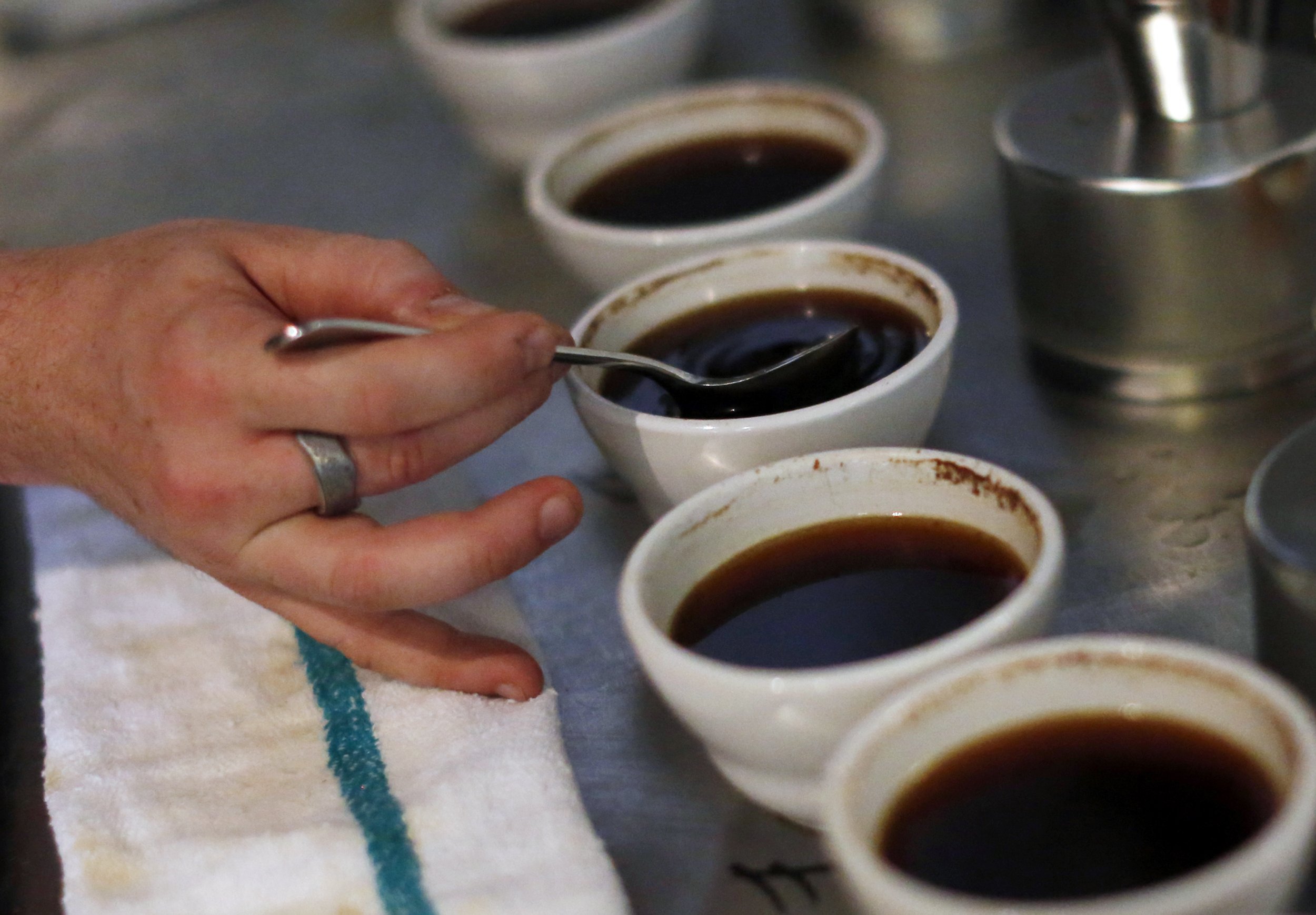 On Monday, Williamsburg's very first Starbucks opened to an apparently chilly reception in the hyper-gentrified Brooklyn neighborhood. The only surprise, perhaps, is how long it took to arrive and how far it landed (a mile!) from the luxury waterfront condos.
On Tuesday, a scattering of Williamsburg's independent coffee shops told Newsweek they aren't afraid of the global coffee giant.
"I feel disappointed about what it means for the neighborhood in the next couple of years," said Sarah Madges, general manager of The West. But she doesn't think the new Starbucks will compete with her cafe, which sits just a block away on Union Avenue.
"People who want a sugary, milkshake-like drink always have gone to places like that," Madges said. "People who want real coffee are going to still come to places like us or other places in the neighborhood that serve manually pulled espresso shots as opposed to burnt-tasting, automatically produced, not-very-good coffee. I can't see any of our regulars jumping ship and deciding to go to a lesser quality place."
Alex Allen, a barista at the popular Gimme! Coffee, which has two locations in Williamsburg, described the attitude there as, "We'll do our business and you do your business."
Harold McGovern, a barista at Sweetleaf on Kent Avenue, echoed the sentiment. The two business models are so vastly different, "there's just no way they could touch our business and no way we could touch theirs," McGovern said.
"We make some of the most high-quality, artisanal grade coffee on the Eastern seaboard, let alone the United States," McGovern added. "They just make a different product. I don't see any danger coming from them to us."
A barista with 12 years of experience, McGovern said he's grateful to the global chain for getting people interested in high-end quality. So is J.D. Merget, the owner of Oslo Coffee Roasters on Roebling Street.
"Starbucks has only educated the world about coffee and made us do a better job than they do," Merget told Newsweek. "But I'm not that worried about it. I'm more concerned about Whole Foods moving in three blocks from me."
Williamsburg in 2014: not worried about Starbucks. Maybe kind of nervous about Whole Foods.