Willie Nelson Gives Up Smoking Pot, and So Have These 5 Celebrities
Citing health reasons, country music legend and longtime marijuana enthusiast Willie Nelson has announced he's stopped smoking pot.
"I have abused my lungs quite a bit in the past, so breathing is a little more difficult these days and I have to be careful. I don't smoke anymore—take better care of myself," Nelson told to San Antonio television station KSAT. In an interview with Rolling Stone, Nelson said he still uses the drug, but he instead vapes and uses edibles.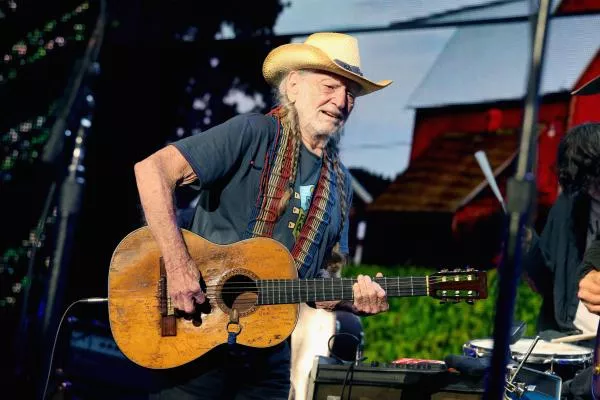 Ironically, Nelson is in the legal marijuana business, launching Willie's Reserve, a "premium cannabis lifestyle brand" in 2016 in partnership with a New York company. Nelson is also the co-chair of the advisory board for the National Organization for the Reform of Marijuana Laws.
These five other celebrities have announced that they'd quit smoking cannabis during their careers—some permanently, others temporarily.
Snoop Dogg
Declaring to Access Hollywood that he "just wasn't feeling it" anymore, Snoop Dogg declared that he'd given up marijuana in a 2002 interview. His respite lasted for six months before he returned to smoking, though there have been rumors that he briefly stopped smoking again in 2018.
Woody Harrelson
Woody Harrelson told Vulture in 2017 that he'd stopped smoking marijuana for the first time after "30 solid years of partying."
In 2019, he admitted he had returned to smoking pot again—his sobriety ironically derailed by Willie Nelson, according to an interview in Esquire Magazine.
"I was in a celebrating mood, so I snatched the pen from him and took a long draw," said Harrelson, who said he puffed on the vape pen after winning a big hand of poker.
Nelson's response, according to Harrelson?
"Welcome home, son."
Mark Wahlberg
According to an interview with Men's Journal Magazine, a comment by Wahlberg's daughter lies behind his sobriety.
"I stopped smoking weed for my kids," he said. He mentioned that his daughter mistook the scent of marijuana on his clothing for the scent of a skunk.
"Sometimes Daddy smells like that," he said in the interview.
Paul McCartney
Sir Paul McCartney's concerns, meanwhile, were of a concern of a different generation. He gave up marijuana in 2012 because he wanted to set a good example for his grandchildren and his young daughter, Beatrice.
Calling it a "parent thing," he told Rolling Stone that he now unwinds with a glass of wine or "a nice margarita."
He discusses his decision to give up marijuana in the song "Happy With You," from his 2018 album Egypt Station.
Lady Gaga
In 2013, Lady Gaga admitted she was "addicted" to marijuana, smoking 15 to 20 joints a day to cope with a hip injury that forced her to cancel chunks of her tour promoting the Born This Way album. She also said she smoked to deal with the emotional and physical challenges of fame.
"I have been addicted to it. And it's ultimately related to anxiety coping and it's a form of self-medication. And I was smoking up to 15-20 marijuana cigarettes a day with no tobacco," she said on the Elvis Duran and The Z100 Morning Show.
She said that sessions with performance artist Marina Abramovic helped her go cold turkey.
"It wasn't until I was with Marina and she said, 'Okay you're coming to my house. No television, no computer, no marijuana, no nothing, no food. For three days, art only. You eat only art,'" Gaga said. "I cold-turkeyed. For weeks and weeks I didn't smoke at all. And now I smoke a little bit at night, just you know, for fun—but not to cope. That's the difference. Marina was the only person who could get me to do that and it was not intended to be rehab."
{{#isDisplay}} {{/isDisplay}}