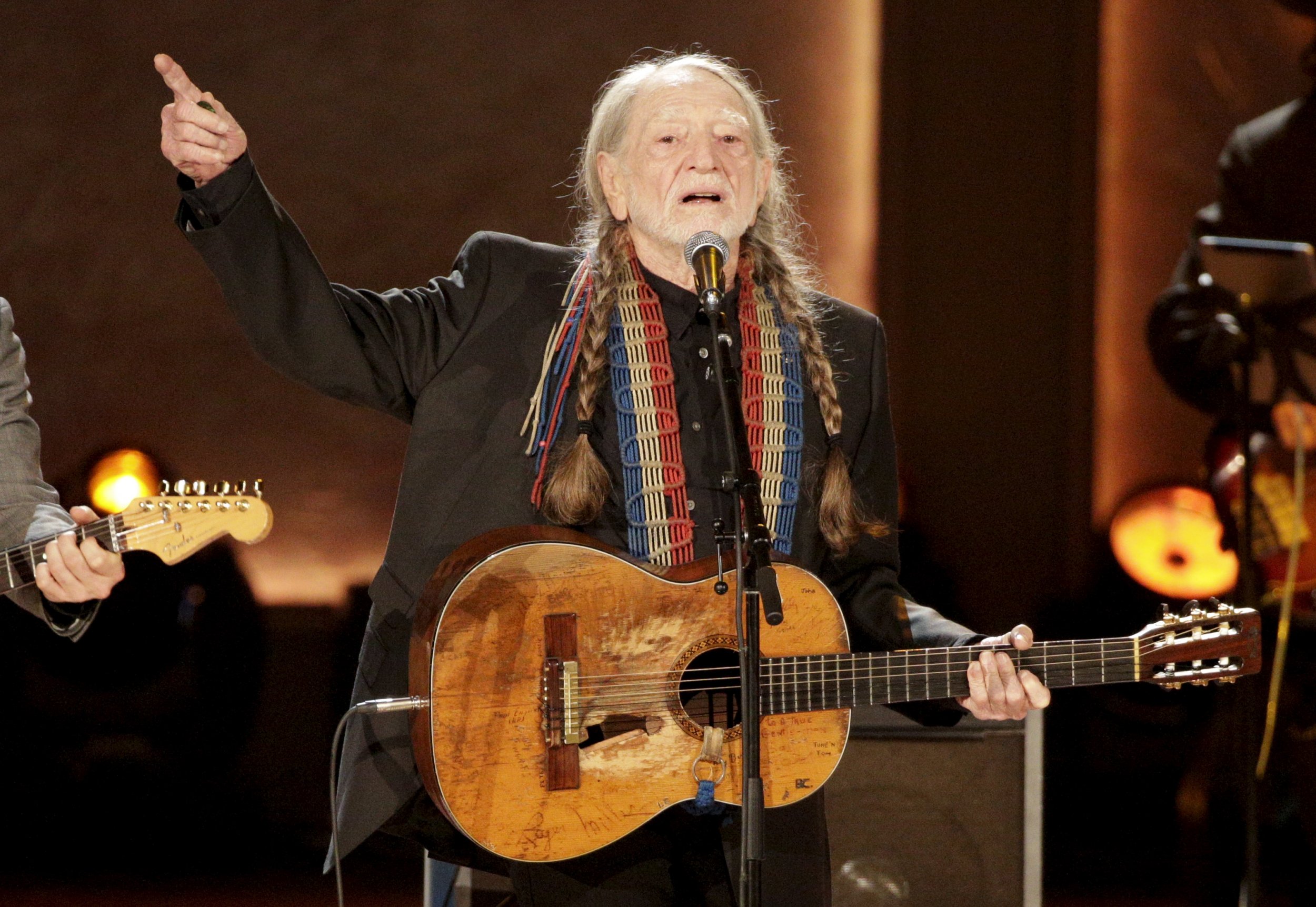 Willie Nelson, country music maestro and outspoken marijuana advocate, isn't persnickety about who he tokes up with—not even if it's Republican presidential candidate Donald Trump. In an interview with CNN, Nelson said that he didn't "have anything personally" against the incendiary businessman, even if their stance on Syrian refugees is entirely different. While Trump is reluctant to welcome refugees into the United States, Nelson said: "Bring them on in."
But when asked if he'd smoke one with Trump, Nelson chuckled and said: "Oh, I'd smoke one with anybody." While Nelson's comment may seem like that of just a friendly stoner, New York magazine's recent cover story on Nelson revealed that one of his go-to tricks is "smoking new friends into oblivion and then challenging them to a few hands of high-stakes poker."
Musicians Jack Johnson and Toby Keith, both of whom have sparked up with Nelson, have each penned songs ("Willie Got Me Stoned and Took All My Money" and "I'll Never Smoke Weed With Willie Again," respectively) detailing the dangers of smoking with the veteran pothead. Nelson is 82 years old and, "at any given moment, will have multiple joints burning, along with an assortment of vapes and pipes, all of which he seems to puff simultaneously like one of those multi-armed Hindu gods, whiffing and wheezing through the fog as if trying to minimize his exposure to air," writes Wil S. Hylton, author of the New York mag story.
Oh, and to raise the stakes, all debts must be settled at Nelson's table (it's rumored that he wouldn't let Woody Harrelson budge from the room until he'd forked over $40,000). Our prediction? Trump will have to buy himself out of this challenge. It's doubtful he can smoke out Nelson, even if the hirsute musician says he wishes a fellow "brother hustler" well.