Willie Nelson Will Headline a Beto O'Rourke Rally and Thousands of Fans Feel Betrayed
Country music legend Willie Nelson has divided opinion over his upcoming appearance at a Texas rally for the U.S. Senate Democratic candidate Beto O'Rourke.
The Country Music Hall of Famer's backing of a Democrat has put him at odds with a chunk of his conservative fanbase in Texas, where he is considered royalty.
O'Rourke is looking to become the first Democrat senator since 1993 as he seeks to unseat Ted Cruz.
Nelson brought O'Rourke on stage during his Fourth of July Picnic summer concert. He will perform at the rally this month with Joe Ely, Carrie Rodriguez, Tameca Jones and his two sons, Lukas and Micha Nelson, Austin 360 reported.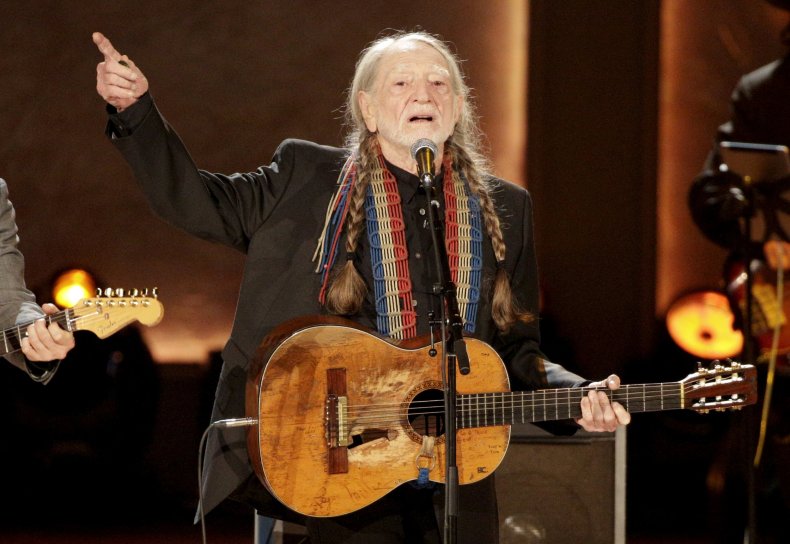 To have Nelson, 85, perform at the rally in Austin on September 29 is a huge coup for O'Rourke in the fierce fight for the seat, which is neck and neck.
Nelson is also known for his activism and is a keen advocate for the use of biofuels and the legalization of marijuana.
He says that the Democrat "embodies what is special about Texas, an energy and an integrity that is completely genuine."
Some of the singer's fans do not agree though, with David R Williams writing on Facebook:
"Goodbye Willie. I don't support socialist commies! You're not going to advertise on my FB page either. Like we say in Texas, Now Git."
Dakota Bell wrote: "Someone buy my Willie Nelson ticket for Friday, Nov. 16. I am no longer willing to watch that hippie guitarist who supports that damn socialist running for Senate."
Lyle McDonald tweeted: "Willie Nelson is a tool for the demoncrats!..That is a vote to save America from those who will harm her. MAGA."
She added: "Won't set well with Conservative Texans. We cannot let this man in our Senate. Hope you check him out more deeply and change your mind."
Nelson has not commented on the criticism but he has enjoyed backing in some quarters.
One tweeted: "I am a Wille Nelson fan and I am glad he is supporting Beto O'Rourke. He is a good man and Ted Cruz is a phoney."
Meanwhile singer-songwriter Wheeler Walker Jr. tweeted: "Not sure what went wrong in your life that would make you insult Willie Nelson. You can argue politics all you want but you cannot argue Willie."
U.S. President Donald Trump will hold a big rally for Cruz in October.