Willow Smith's Family 'Disgusted' With YouTuber Shane Dawson Over Video
YouTuber Shane Dawson is under fire from Willow Smith's family after a old clip resurfaced that sexualizes her when she was a little girl.
In the video, Dawson, now 31, mimes pleasuring himself to a Radio Disney promotional poster featuring the then 11-year-old Willow Smith. In the video, Dawson moans, "Oh, whip your hair back and forth," in reference to Willow Smith's 2010 hit "Whip My Hair." Willow Smith is now 19 years old.
Jada Pinkett Smith, Willow's mother, posted on Twitter Saturday afternoon about the resurfaced clip.
"To Shane Dawson ... I'm done with the excuses," she wrote.
Willow's brother Jaden Smith also addressed the video.
"SHANE DAWSON I AM DISGUSTED BY YOU. YOU SEXUALIZING AN 11 YEAR OLD GIRL WHO HAPPENS TO BE MY SISTER!!!!!! IS THE FURTHEST THING FROM FUNNY AND NOT OKAY IN THE SLIGHTEST BIT," Jaden wrote.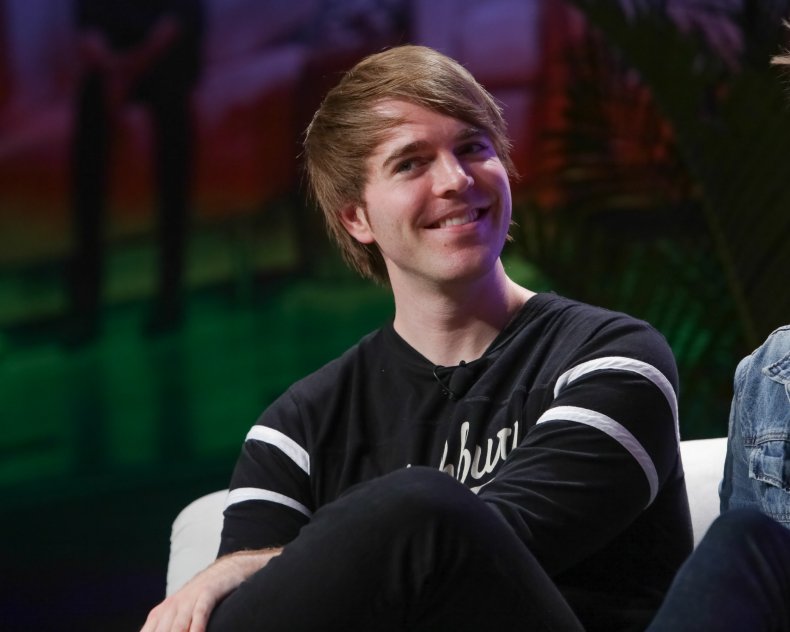 On Friday, Shane Dawson posted a 20-minute video called "Taking Accountability," where he apologizes for past videos that featured controversial moments, including videos featuring racial stereotypes, blackface and slurs. Though Dawson does not mention the Willow Smith video in particular, he apologizes for "inappropriate" comments about children.
"My childhood, my past, I've had a lot of pain. I've had a lot of issues with my family. And I took that pain and I turned it into jokes. And I think instead of joking about them so much, I probably should have just went to therapy earlier and talked about them," Dawson said.
"I swear on my life, I am not somebody who would ever talk about a child—like in seriousness, I would never talk about a child in any way that is inappropriate. That is disgusting, that is gross, it is not something I would ever do. It is something I did for shock value or because I thought it was funny or, like 'Oh my god, my child molester character,' or whatever. It's all gross, and I promise that is not real, that is not me," he added.
Newsweek reached out to Shane Dawson's representatives for comment. This story will be updated with any response.
This is not Dawson's first controversy. As touched on in his apology, he had previously appeared in blackface in his videos, as well as used racial slurs and joked about "ghetto pranks" at VidCon, a yearly convention for YouTube stars. In March 2019, he denied sexually abusing his cat after a clip resurfaced from a 2015 podcast. He says that the story was fake and "based on a dumb awful sketch idea."
Dawson's Friday apology video is No. 1 on YouTube's Trending list as of Saturday evening. As of this writing, it has been viewed 4.8 million times. Dawson currently has 22.9 subscribers to his YouTube channel.