Wimbledon 2015: Djokovic Denies Cheating Claims Over On-Court Coaching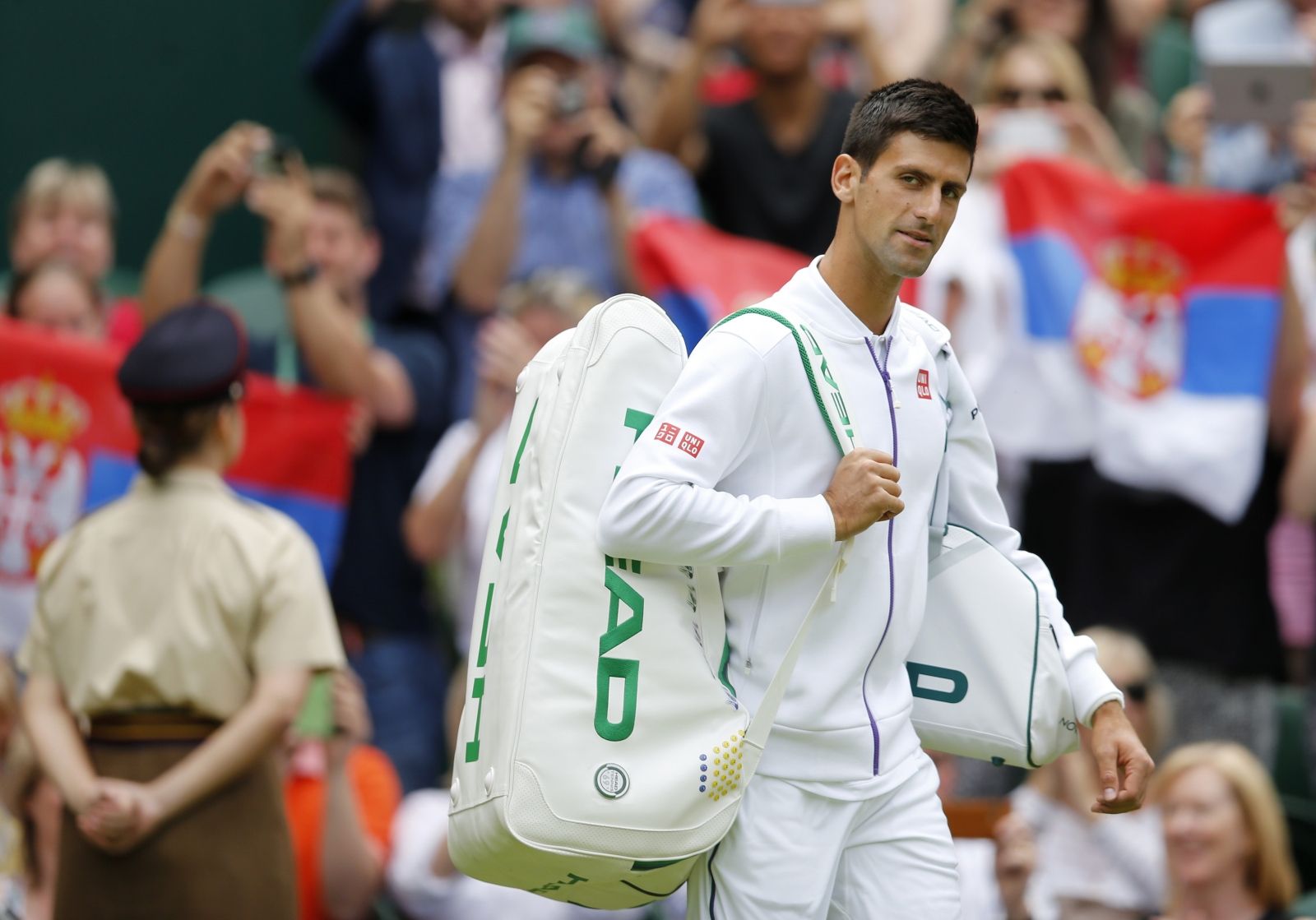 Wimbledon champion Novak Djokovic has denied that on-court communication with his coach Boris Becker constitutes cheating as he begins the defence of his title in London.
The world number one, who is in action today against Philipp Kohlschreiber in the tournament's opening match, was forced to defend himself after his German coach indicated the pair shared messages when the Serb was on court.
Becker, himself a three-time Wimbledon winner, said in an interview with BBC Radio 5 Live that "there are moments when [Djokovic] looks up and needs assurance" and that the coaching staff "have our ways to tell him it's good or tell him it's bad".
Coaching is banned during tournament matches and players can receive a $5,000 (€4,500) fine and even be forced to default a match due to persistent infringement of the rules.
"I don't think that we're cheating," said Djokovic, who has won Wimbledon twice and is the favourite for this year's competition, at his pre-tournament press conference. "I mean, there are special ways of communication — as [Becker] mentioned, the way you look at each other, the way you feel your box, and box feels what you're going through on the court."
"I think that's something that just gives you that reassurance, gives you that confidence."
The Serb added that such on-court communication was widespread in tennis, particularly during towel breaks when players approach their team boxes where coaching staff are seated.
The ATP rulebook, which governs men's professional tennis, says: "Players shall not receive coaching during a tournament match. Communications of any kind, audible or visible, between a player and a coach may be construed as coaching."
The rules are slightly different in women's tennis, which is governed by the WTA. Female players can request for their coaches to come onto the court and provide coaching during a match once per set.
Djokovic, ranked as the world's thirteenth highest-paid athlete by Forbes, has twice been fined for on-court coaching at Grand Slams, once at the 2011 Australian Open and once at the 2013 US Open. However, both occasions were before Becker joined his coaching staff.
In the past five years, 24 such fines have been issued to male players at Grand Slam tournaments including Spanish star Rafael Nadal, who was penalised $4,000 (€3,600) at the 2014 Australian Open.
If he retains his title, Djokovic stands to win £1.88m (€2.66m) in prize money, a 7% year-on-year increase in the tournament's prize money. The women's champion, currently Petra Kvitová, will scoop the same amount.
Last year, almost 500,000 people attended the Championships, which take place over the course of two weeks and use some 54,250 tennis balls in the process.