Wimbledon 2017 Results May Be Predicted By Players' Grunts, New Study Claims
Grunting in professional tennis matches has long been regarded by spectators and opponents as an irritation.
You can count Andy Murray as one prominent player annoyed by the bellows produced when certain players on the men's and women's sides of the game strike the ball. In March 2013, the future world number one blew up at opponent Carlos Berlocq at the prestigious Indian Wells tournament in California. "It was extremely, extremely loud, more than what I have experienced from any other player on the tour," Murray said of the Argentine player's grunting.
Perhaps Murray, 30, should have been paying more attention to the pitch of Berlocq's grunts, rather than simply getting annoyed by them. A new study conducted by scientists at the University of Sussex claims a relationship between the pitch of grunting and the outcome of a match.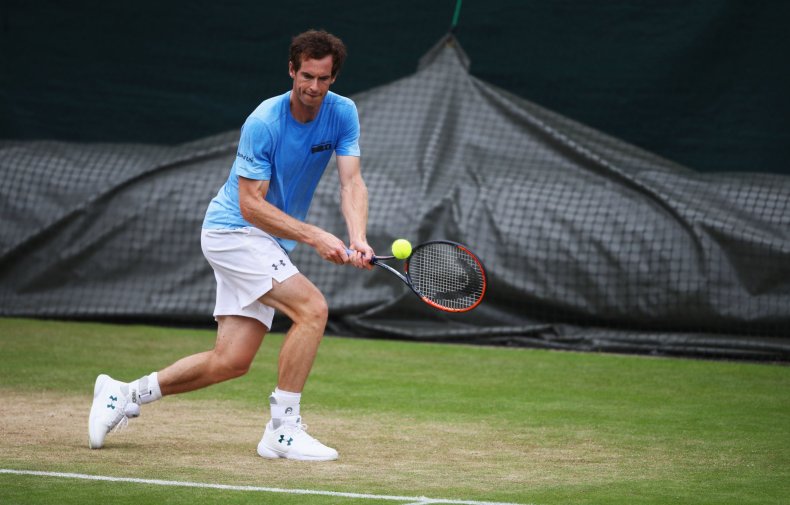 Footage from 50 tennis matches featuring some of the world's top players was studied to measure grunts during serves, backhands and forehand shots, and the researchers recorded when the grunts occurred and whether the players in question won the match. The study showed those players grunted at a higher pitch in the matches they lost, and that changes in pitch were perceptible before the score even began to turn against the grunter.
"This suggests that this shift in pitch is not due to short-term changes in scoreboard dominance, but instead, may reflect longer term physiological or psychological factors that may manifest even before the match. These factors could include previous encounters, form, world ranking, fatigue, and injuries," said doctoral researcher Jordan Raine.
Intriguingly, the scientists also found that the pitch of grunting is not necessarily related to the stresses a player feels during a game. Rather, if they come in carrying injuries or worries over form, their shouting may be more acute.
"As with other mammal calls, the acoustic structure of human grunts contains information that may help us to infer contest outcome," said Professor David Reby, a mammal communications expert who worked on the study.
So rather than keeping your eyes fixed on the action—especially if you have money riding on the outcome—it seems it may be better to listen to the yelps and screams as players thump the ball back and forth. What used to be one of tennis' more infuriating aspects could yet prove one of its most telling.
Wimbledon 2017 has reached the third-round stage with Murray, the number one seed and two-times winner, still in contention.