To Win Ryder Cup, U.S. Team Should Bad-Mouth U.S. Team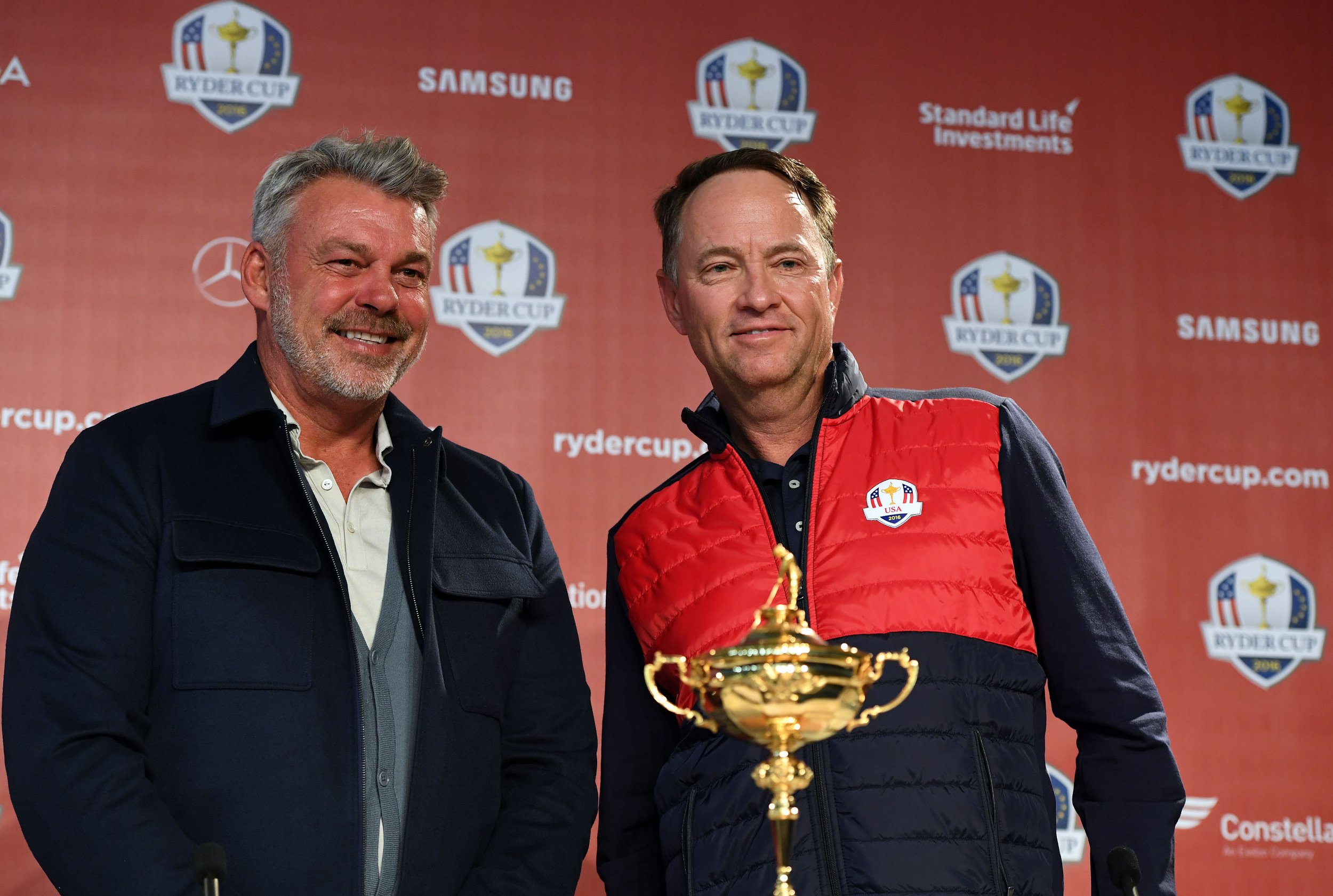 In an uncharacteristic bit of bravado, U.S. Ryder Cup captain Davis Love III told SiriusXM last week that his squad could be the "best golf team, maybe, ever assembled." So much for under-promise, over-deliver. Meanwhile, oddsmakers on either side of the Atlantic have made the Yanks the favorites. (Being the home crowd counts for a lot.)
These are strange doings, considering this may not even be Love's best team—he captained the U.S. side that was cruising for two of the three days in 2012—and Americans have lost six of the last seven Ryder Cups heading into this year's matches Friday through Sunday at Hazeltine Golf Club in Chaska, Minnesota. You can debate whether the oddsmakers have it right and whether Love is right, but recent history suggests there's little to gain and everything to lose from being the favorite. That's why Love should be talking up Europe instead.
"There was a guy I went to Stanford with—a very smart guy—and he'd always bet against himself in class," says Dr. Michael Lardon, a sports psychiatrist who works with professional athletes, including Phil Mickelson. "And inevitably he would lose money and get the A+. It was about finding creative ways to get yourself in that mental sweet spot."
It is said that golf is played on the five-and-a-half course between the ears, and in highly stressful situations, low or no expectations seem to be incredibly helpful. The U.S. and Europe trailed 10-6 going into the final day in 1999 (Brookline) and 2012 (Medinah), respectively. Both were written off, and both won—the two biggest come-from-behind victories since the Cup began in 1927. U.S. captain Paul Azinger's ragtag 2008 team, with relative no-names like Chad Campbell, Ben Curtis and Boo Weekley, played joyfully and fearlessly and won handily.
All of which is why Love should emphasize that the Americans should not be favored, even if he has to "poor-mouth" their chances. A time-honored tactic of college football coaches, poor-mouthing—talking up the other team and/or talking down your own—is meant to keep heavily favored teams hypervigilant against arrogance and complacency.
It's Alabama coach Bear Bryant saying of UCLA before the 1976 Liberty Bowl: "I thought they meant the University of Central Louisiana. When I found out what UCLA really stood for, it almost scared me to death." ('Bama 36, UCLA 6.) It is Lou Holtz, during Notre Dame's unbeaten season of 1988, saying winless Rice scared him to death. (The Irish won 54-11.)
To be clear, the U.S. is not heavily favored this time; that's why Lardon says it could backfire for Love to go full poor-mouth. Still, his team would benefit from not being favored at all. He wouldn't have to say anything crazy, just state the facts. The U.S. has won twice in two decades, in 2008 and 1999, and Europe is again loaded. Love should wax rhapsodic about Rory McIlroy's thrilling FedEx Cup, Tour Championship and Deutsche Bank Championship victories; Justin Rose's gold medal in Rio; Henrik Stenson's historic win at the British Open; Danny Willett's nerveless Masters triumph in April; and European captain Darren Clarke's impeccable credentials. (Clarke has been part of seven Ryder Cup teams, five as a player, two as a vice-captain, losing just once, to Ben Crenshaw's comeback kids at Brookline in '99.)
Alas, Love seems to be going to other way, even letting slip that Phil Mickelson is talking about wanting to win the next 10 Ryder Cups for the U.S. (Oops. That's bulletin-board fodder.) To win the press conferences, Love should emulate not the Azinger who questioned European captain Nick Faldo's likability in the British press in '08, only to later apologize, but the shrewd tactician who sat next to Faldo just prior to the '08 matches at Valhalla, in Louisville, Kentucky.
"You brought a great team over here again," Azinger said. "I've been kind of marveling at how well all of you guys have been playing. I know we'll be a little bit of the underdogs going into these matches this week, but hopefully we can rise to the occasion and put on a good show."
Favored Europe, of course, tallied just 11 and a half points to the 16 and half by the greatest golf team Azinger ever assembled—but didn't speak of as such.
Under-promise, over-deliver. This week's real underdogs should either stand up and be counted, or let their clubs do the talking.