Severe Wind Chill Advisory, Winter Weather Around the Great Lakes Through Weekend
Parts of the United States are dealing with incredibly cold temperatures ahead of the weekend. In addition to the cold temperatures, there were wind chill advisories in effect at least through mid-day Friday in some parts of the country around the Great Lakes.
The wind chill values were between 20 and 25 negative degrees Fahrenheit. The actual temperatures were between 10 and 25 degrees below the normal average for this time of year, according to the National Weather Service.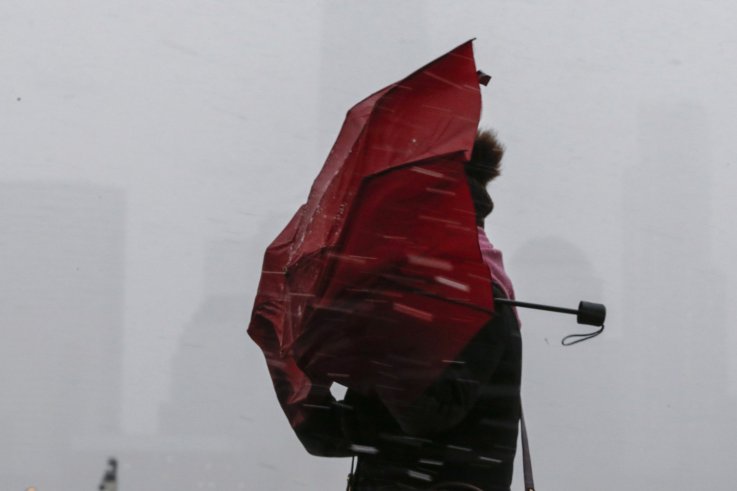 The wind chills were expected to be so strong that they would cause frostbite within just 10 minutes. "If you must venture outdoors today, bundle up in layers," said the weather advisory from the NWS.
The actual wind chill advisory was only in effect until noon CST Friday for southeast Minnesota, northeast Iowa, and southwest into central Wisconsin but that didn't mean it was going to suddenly warm up in those areas.
The wind chill index factors in the wind and the temperature to determine the "heat loss from the human body to its surroundings during cold and windy weather," according to the NWS. The wind chills combines the wind and the temperature to give an idea of what temperature would cause the same about of body heat loss were there no wind. There are wind chill calculators and charts available from the NWS for anyone to do their own wind chill math.
Wind chill can contribute to frostbite and to hypothermia both of which are dangerous and can cause permanent damage to the body or death. To protect against wind chill it's important to wear layers as well as hats and gloves and to stay dry.
There was also a winter weather advisory in effect until 4 a.m. CST Saturday for portions of central, southwest and west central Michigan, according to the NWS out of Grand Rapids, Michigan. There were wind chills in those areas of negative five to negative 15 and wind blowing up to 30 miles per hour. One to four inches of snow was expected but would likely drift in some areas due to the strong winds.
There was also snow expected in Ohio and along the Lake Erie shoreline on Friday during the cold temperatures. That snow was, in some areas, expected to fall at a rate of one to two inches per hour.​
Severe Wind Chill Advisory, Winter Weather Around the Great Lakes Through Weekend | U.S.