Upgrading to Windows 10—and 5 Reasons Why You'll Want to Wait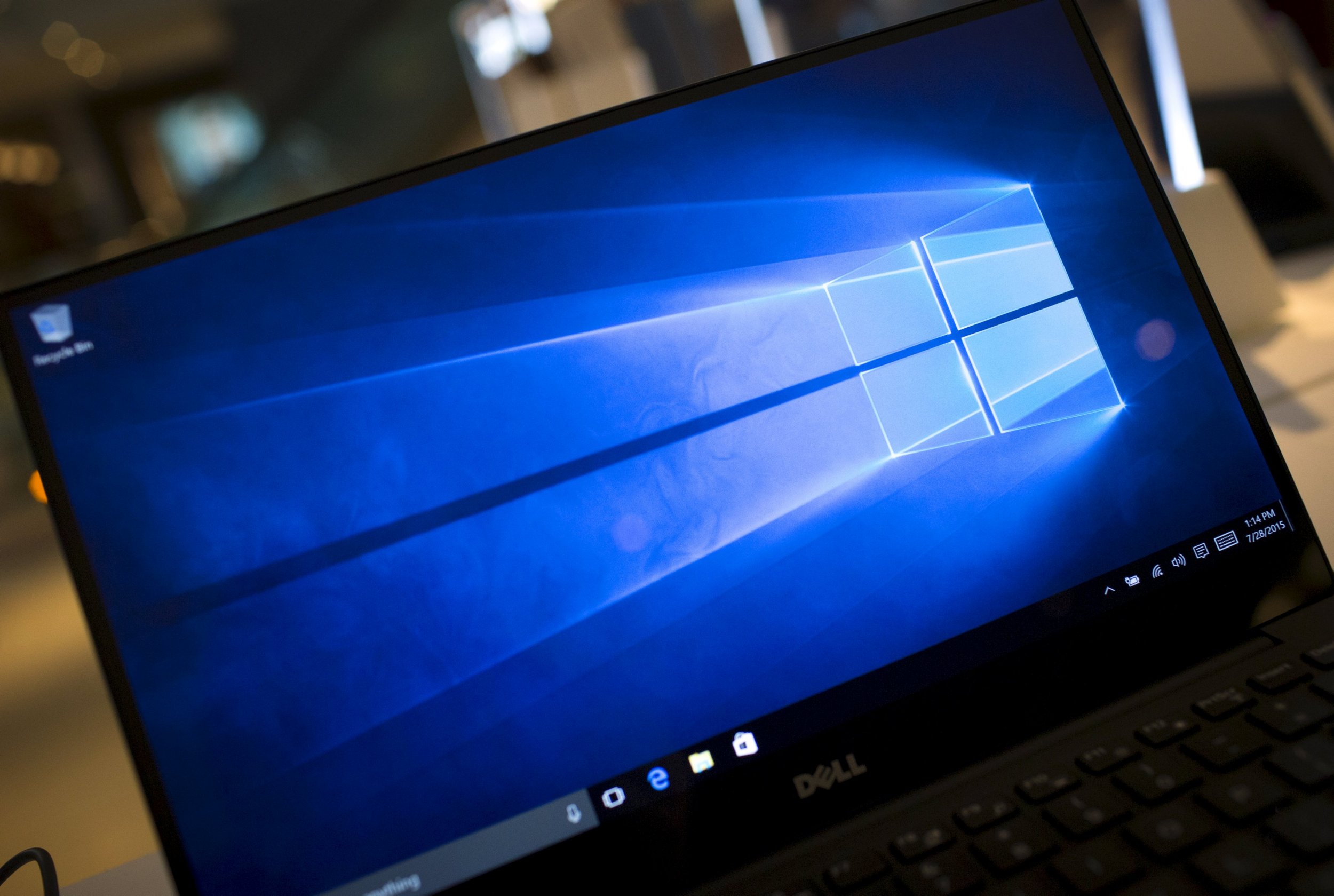 The Windows 10 upgrade started rolling out on Wednesday. We know that it may be hard to resist, but you're probably going want to refrain from upgrading right away. Windows 7 and Windows 8.1 users are all going to get the Windows 10 upgrade for free on their tablets, laptops and PCs. While it's a pretty serious upgrade, it's also smart to avoid it on day one.
By now you're probably familiar with " Get Windows 10 app " on the bottom right-hand corner of your computer monitor. If you clicked the little Windows icon you were prompted with the option to reserve your free upgrade after entering your email address. At this point you're set—you'll get a notification once Windows 10 has downloaded, and you'll be able to install it right away or pick a time that's convenient for you.
If you haven't reserved the upgrade, then you can still get it. Microsoft will notify you that your device is eligible for the upgrade. Unfortunately, that may not come for weeks or months after the general rollout today.
There are a couple reasons why you may want to set the download for later, rather than sooner.
It'll Be More Time Consuming Than You Expect
Wednesday is smack dab in the middle of the work week. According to Microsoft , you should, "plan for about an hour for the installation." Newer devices may take as little as 20 minutes and older devices may take more than an hour.
An hour or more if a fair chunk of time, and that's not counting the potential problems that may arise—apps and software that may stop working and other issues that will need troubleshooting.
Related: Windows 10 Wi-Fi Sense Feature May Be a Security Risk: Here's How to Disable It
Then after the installation, you'll sit down and try to get back to work, only to realize that the many UI elements have changed . For one, the start button is back, the hot corners are gone, there's a new Action Center and the whole OS has a vague Windows 7 feel to it. The changes aren't going to be so huge that you'll be lost, but it'll be different enough that it will take some time to get acclimated to using it. Goodbye, workday.
There Will Be Day One Bugs That Will Need to Be Patched
Rolling out a major OS upgrade is a huge endeavor. Windows 10 has been in Technical Preview for months now and been tested by thousands of people, but there will be day one bugs. That's a fact with any major software rollout. Day one bugs could be minor, or they could be serious, like the issues with the Windows 10 automatic updates. There's no way to tell what new problems will emerge when the upgrade goes out on a large scale.
Your System May Not Be Able to Handle It, Even if It Is Compatible
So you've reserved the Windows 10 upgrade and received a confirmation that your PC or tablet is compatible and that you meet all the pre-release system requirements . Sounds great, right? Unfortunately with something as major as an OS upgrade there are a bunch of factors at play beyond simple system specs. Drivers, firmware, apps, anti-virus and anti-malware are all things that can throw a wrench in the upgrade. There are also a whole slew of additional requirements if you want to use some of the cool new Windows 10 features like Cortana, Continuum, and Windows Hello.
Related: Windows 10 Middle Finger Emoji: OS Release Date Will Include Rude Gesture
Cortana , the Windows 10 voice assistant is essentially Siri for the desktop. For the best experience with Cortana, a "high fidelity microphone array" with hardware drivers are required Microsoft says.
Continuum , the adjusted navigation experience for Windows 10, scales apps and makes menus and task bars easy to navigate. It will be available on desktop versions of Windows 10 at launch, but only certain premium phones. You'll need to enable it manually by turning "tablet mode" on and off in the Window Action Center.
Windows 10 Hello, is fingerprint or face scanning authentication. Sounds great but don't expect to be able to use it unless you have a specialized illuminated infrared camera and/or a fingerprint reader.
So depending on your device you may not be able to take advantage of everything Windows 10 has to offer.
Your Files Should Be Safe, but You're Going to Want to Back Them Up Anyway
In theory your files, installed programs and settings should all be maintained intact when you upgrade. You'll have a "windows.old" folder that will have the old operating system and the upgrade will be in the new windows folder, leaving your user folder with all your documents, photos, music and other files and programs alone. Theory is great, but you'd be reckless not to do a full backup. Windows 10 is a major upgrade and you don't want to risk data loss by not taking the precaution of backing up your files on an external HDD, SSD and cloud storage.
Your Connected Printers, Hardware or Software May Stop Working
This is part of the unpredictability of a new upgrade. The majority of Windows 7 and Windows 8.1 devices will probably work fine with the upgrade. When you reserved the upgrade a check should have been run to tell you if all the hardware would work right. Even now you can go to your "Get Windows 10" app and do a compatibility check. Despite all these precautions, there may still be a certain number of printers and other pieces of hardware and software that stop working.
Initial reviews for the Windows 10 Technical Preview were mixed, but more recent reviewers have praised Microsoft. "It's nice, for once, to be able to recommend a new version of Windows without any hesitation," Devindra Hardawar wrote for Engadget. After the disaster that was Windows 8 and 8.1, Windows 10 might be exactly what Microsoft—and your computer—needs. You should upgrade, it is worth it, just don't do it today.
Related from iDigitalTimes.com :