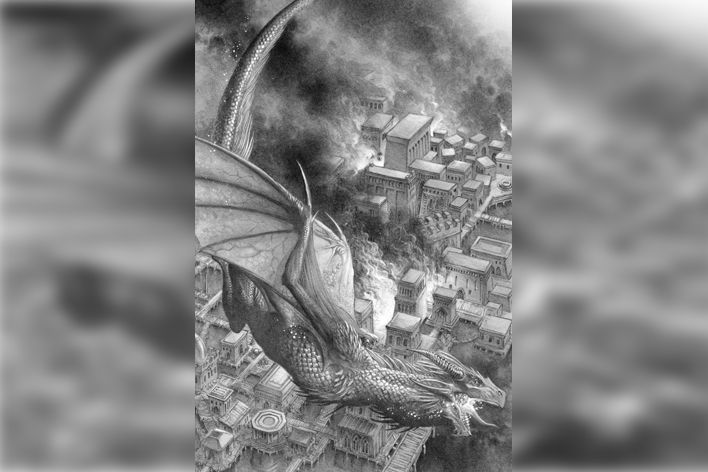 George R.R. Martin, author of Game of Thrones source material, the A Song of Ice and Fire series, confirmed the latest entry, The Winds of Winter, won't be released in 2018. Instead, Martin announced the release date for his history of the Targaryen dynasty, Fire & Blood, with a hardcover edition out in stores Nov. 20.
Maintaining the fictional conceit of Fire & Blood—authored not by Martin, but by Archmaester Gyldayn—Martin described the 989-page history on his blog, Not a Blog. "The first volume covers all the Targaryen kings from Aegon I (the Conqueror) to the regency of Aegon III (the Dragonbane), along with their wives, wars, siblings, children, friends, rivals, laws, travels and sundry other matters," Martin writes. "Oh, and there are dragons too. Lots of dragons."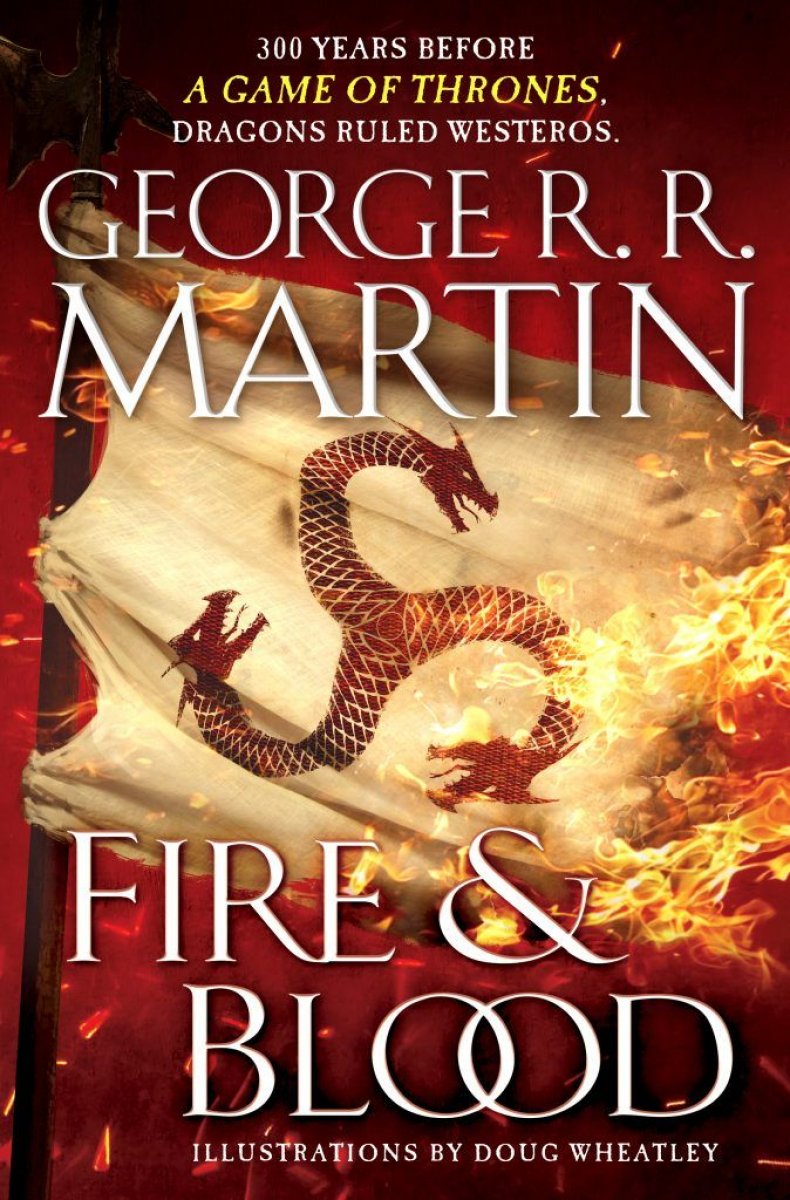 Martin emphasized that Fire & Blood should not be seen in the same light as the Ice and Fire novels, describing it instead as an "imaginary history." Martin also addressed whether or not Fire & Blood will be the basis for any of the Game of Thrones spinoffs in development at HBO, writing, "The only answer I can give is… ah, well, no one is sure yet, and anyway, I am not allowed to say. So let's move that to the side."
With Fire & Blood complete, Martin plans to focus on other projects, including The Winds of Winter and a second volume of Fire & Blood's Targaryen history, which he describes as "a few years down the pike."
Read that either as confirmation that The Winds of Winter will see release before Fire & Blood Volume Two, or despair. But considering Martin earlier contemplated the possibility of both Fire & Blood and The Winds of Winter hitting shelves in 2018, it now seems likely the next volume in A Song of Ice and Fire will be his next major book release.
Then again, this is what Martin had to say in 2017: "I think it will be out this year. (But hey, I thought the same thing last year)."
Preorders for Fire & Blood are available now on George R.R. Martin's official site. The Winds of Winter will get here when it gets here.